Contact
Outpatients appointments

020 3313 5000
Visitor Information
Visiting restrictions are in place. Please call the ward to find out more. Find your hospital ward contact information:
Our children's allergy and respiratory medicine service at St Mary's Hospital is one of very few centres in the UK to provide a comprehensive service to children and young people with allergic and respiratory disease. We offer additional clinics at Hammersmith Hospital.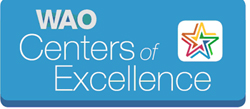 The allergy team has been recognised and accredited as a World Allergy Organisation Centre of Excellence for providing excellence in education, research and training in allergy, asthma and clinical immunology.
We have particular experience in treating complex, multisystem allergic disease. Patients and their families benefit from a holistic, multidisciplinary team approach which emphasises education and empowerment of patients, parents and carers. The children's allergy team ensure patients are looked after in the best possible way, without having to attend numerous different clinics.
Where possible we try to avoid admitting children to hospital by offering an ambulatory service on our allergy day unit.
Our multidisciplinary team includes 10 clinical nurse specialists, dieticians and a dedicated speech and language therapists. We work closely with our colleagues in the children's ear nose and throat, respiratory, gastroenterology, dermatology and ophthalmology services.
Conditions and treatments
The service provides a thorough assessment of children with the full spectrum of respiratory and allergic conditions, including:
food allergies
complex gastrointestinal allergies
drug and other allergies
asthma
eczema
allergic rhinoconjunctivitis (hay fever)
any chest problem (acute or chronic)
urticaria (hives or nettle rash)
angioedema (swelling)
Treatments for these conditions include:
allergen immunotherapy to modify the immune system's reaction to allergens
omalizumab and other immunomodulatory medications to treat severe asthma
day case treatment and review for children with severe eczema and multi-system allergic disease requiring intensive monitoring
education on how to use devices such as inhalers and adrenaline auto-injectors for severe allergic reactions, and allergy action plans
Additional information
Community outreach
We have developed and implemented a unique integrated care pathway programme with training and support for carers, nurseries, schools and health professionals to ensure consistent delivery of the highest standard of care.
Clinical trials and research
You may be asked whether you and your child are willing to participate in a study. If you do not want to participate it will not in any way affect the management of your child's allergic problem. Current examples of our research and clinical trials relating to allergy and respiratory medicine can be found on the paediatric research unit page.
Further online resources