Children's intensive care
Locations
Visitor Information
Visiting restrictions are in place. Please call the ward to find out more. Find your hospital ward contact information:
About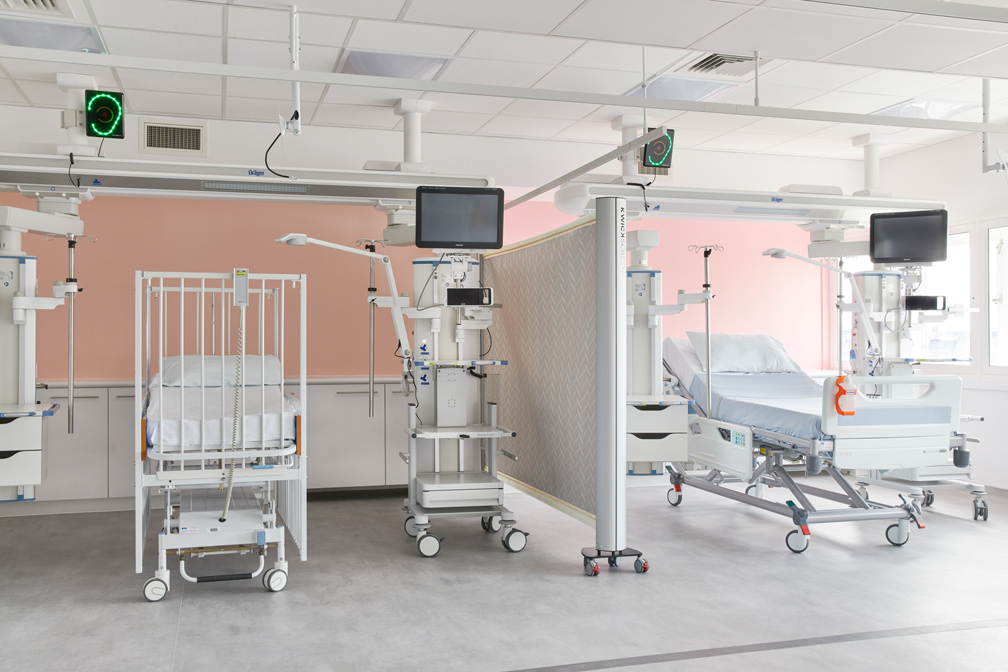 The children's intensive care service provides care to critically ill children. The unit incorporates 15 intensive care beds. Every year around 400 critically ill children are admitted to the unit. Around 30 per cent come from the local north west London catchment area; the remainder are transferred by the Children's Acute Transport Service (CATS) from hospitals across London and the home counties.

The unit has excellent clinical outcomes and is highly regarded internationally for its pioneering work in the field of paediatric sepsis. Our consultants are world leaders in the field of paediatric critical care medicine and provide state-of-the-art care. We offer holistic care to critically ill children and their families.
Conditions and treatments
The unit cares for children with life-threatening conditions, including severe infections such as pneumonia and meningitis, severe trauma, airway problems, neurological conditions and those who have undergone surgery. We treat all causes of critical illness in children apart from acute cardiac surgery and neurosurgical conditions. We have access to all diagnostic tests provided by the Trust.
Patient and parent information
Children admitted to the chlidren's intensive care unit receive one-to-one nursing care and are looked after by a dedicated medical team. Parents are provided with accommodation nearby and psychological support should they require it.
Additional information
Clinical trials and research
We are actively involved in many clinical trials, including into meningitis, septicaemia, bronchiolitis and acute lung injury. We also carry out follow-up studies of children and their families who have been discharged from children's intensive care unit.
Education
For information about elective placements, please email Dr Thomas Bycroft at thomas.bycroft@nhs.net
We offer placements, observerships, fellowships and research fellowships when appropriate. Please email Dr Nadel at s.nadel@imperial.ac.uk.
We also offer nurse placements and placements for other health professionals. Please email Mr Scott O'Brien at scott.o'brien@nhs.net for more information.
Further online resources