Structural heart intervention
Related Services
Locations
Contact
Outpatients appointments

020 3313 1000
Visitor Information
Visiting restrictions are in place. Please call the ward to find out more. Find your hospital ward contact information: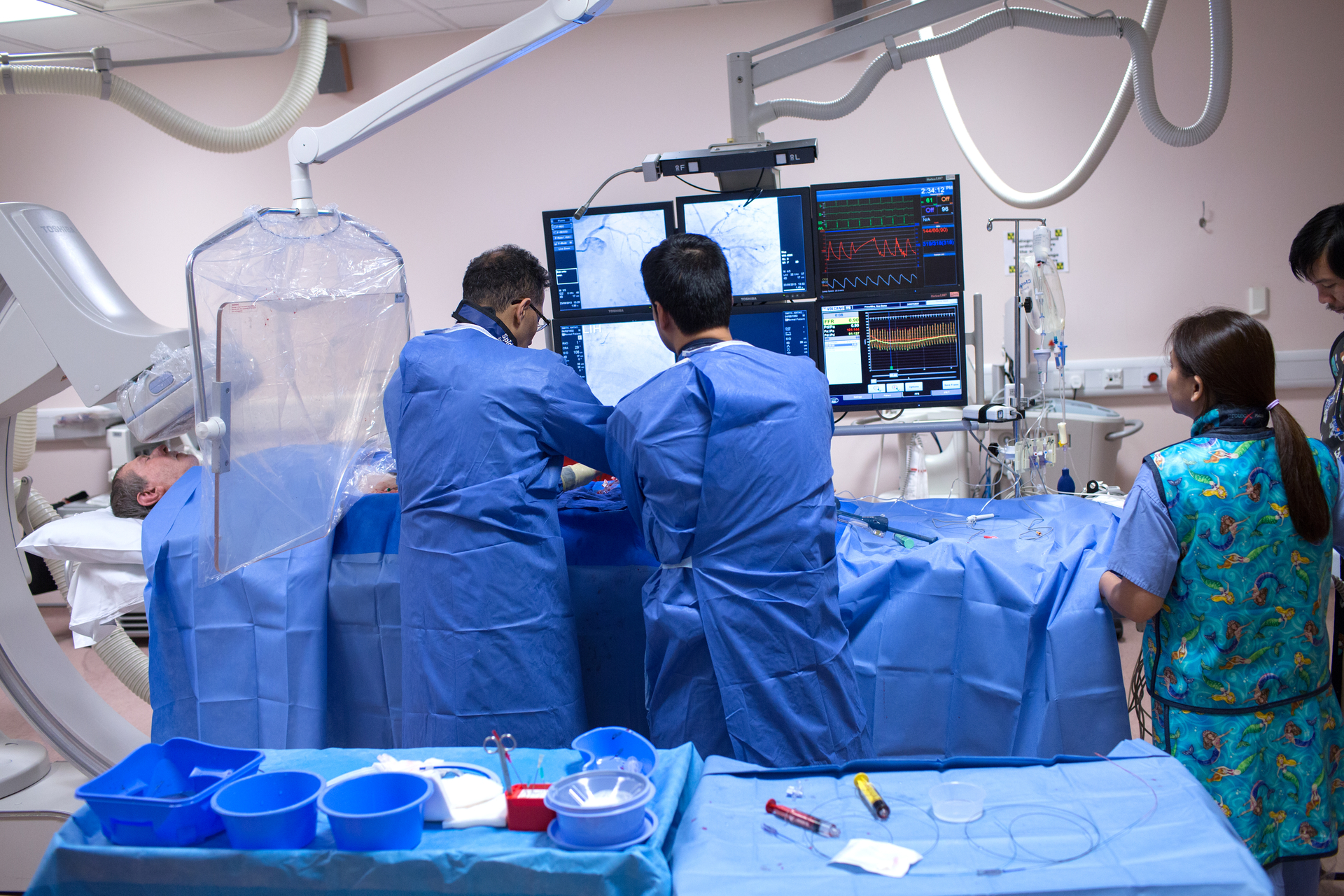 Imperial College Healthcare NHS Trust offers a leading structural heart disease service. We have offered a range of structural heart interventions for over 15 years. These include patent foramen ovale (PFO) closure and atrial septal defect (ASD) closure, transcatheter aortic valve implantation (TAVI) for the aortic valve, Mitraclip for the mitral valve, as well as paravalvular leak closure and left atrial appendage closure in association with the electrophysiology team.
We provide a one-stop clinic so you can be seen and assessed by a multidisciplinary team without multiple journeys to the hospital.


Conditions and treatments
The principal part of the service is the TAVI programme. TAVI is a novel minimally invasive procedure that involves replacing a narrowed aortic valve (aortic stenosis) through a small tube (catheter) passed into an artery and channelled to the heart.
Additional interventions and treatments include:
balloon aortic valvuloplasty
patent foramen ovale closure
atrial septal defect closure
paravalvular leak closure
mitral interventions
left atrial appendage closure
Additional information
Education
Each year, we offer the Imperial Valve and Cardiovascular Course, a four-day course for cardiologists, cardiac surgeons, vascular surgeons, anaesthetists, physiologists, radiographers, catheter lab and surgical nurses. Visit IVCC-London.co.uk for more information.
Clinical trials and research
We actively participate in clinical trials. At your appointment, we may discuss trials that may be relevant to you. We are currently recruiting for the UK TAVI trial.
Further online resources