Related Services
Visitor Information
Visiting restrictions are in place. Please call the ward to find out more. Find your hospital ward contact information:
About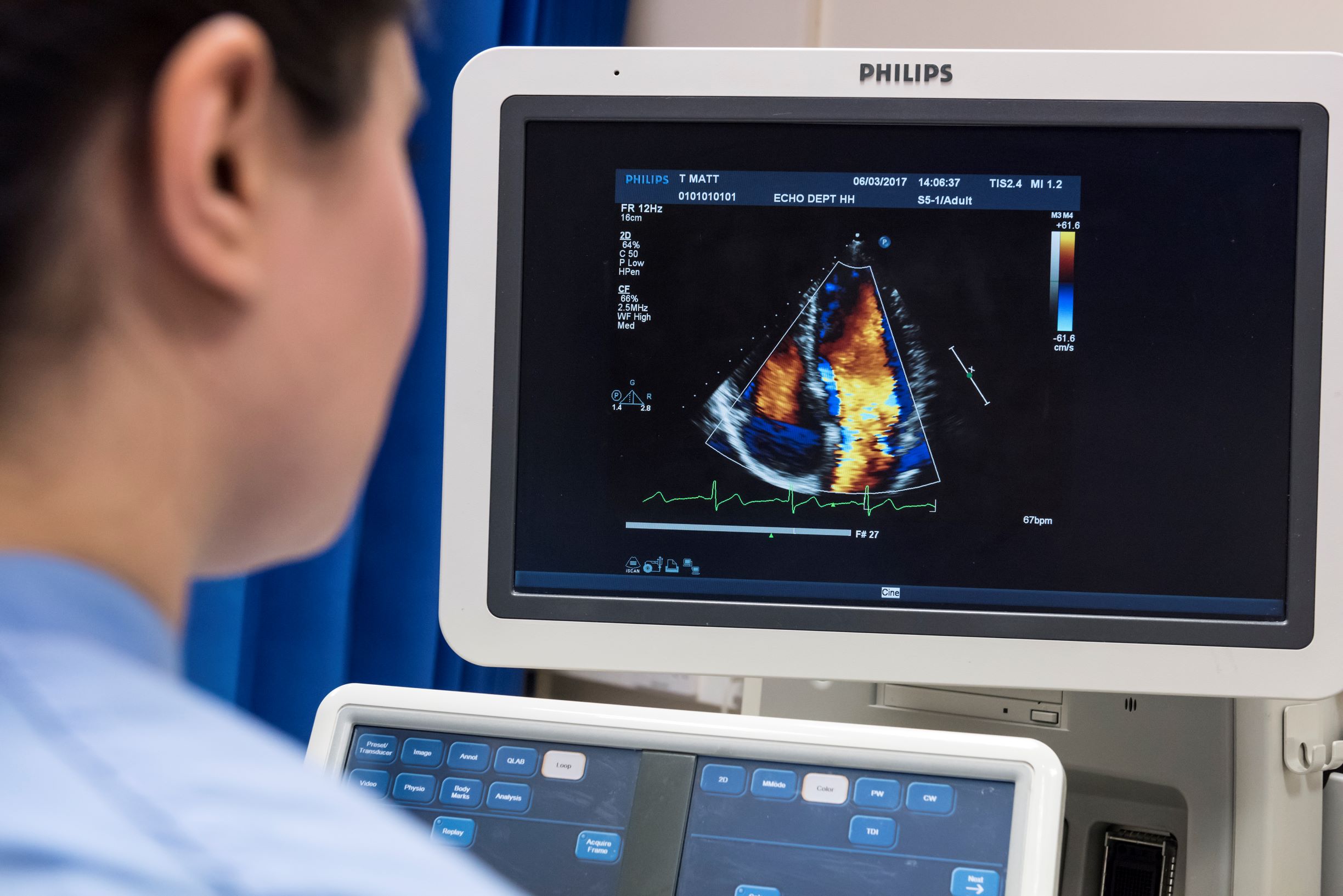 The cardiac imaging service at Imperial College Healthcare NHS Trust is one of the country's foremost advanced cardiac imaging centres, offering the full spectrum of cardiac imaging options including advanced echocardiography, cardiac CT, cardiac MRI and nuclear cardiac imaging.
In addition, we have access to all routine investigations to facilitate diagnosis and monitoring such as ECG, Holter monitoring, exercise tolerance tests including cardio-pulmonary exercise testing, and blood pressure monitoring.
We offer assessment of a full spectrum of heart disorders:
coronary artery disease, including assessment for inducible ischaemia and myocardial viability
valvular heart disease
heart rhythm disorders
heart muscle disorders
inherited heart conditions
congenital heart disease
Additional information
Research
The cardiac imaging department has a strong research focus with many consultants who are leaders in their field. Cardiac imaging features heavily in the investigative approach to nearly all patients seen, and a number of on-going clinical research trials that you may be involved and would be discussed in more detail if appropriate.
Education and training
We offer elective placements in cardiac imaging. Please contact the lead consultant for more details.
Further online resources