Related Services
Visitor Information
Visiting restrictions are in place. Please call the ward to find out more. Find your hospital ward contact information: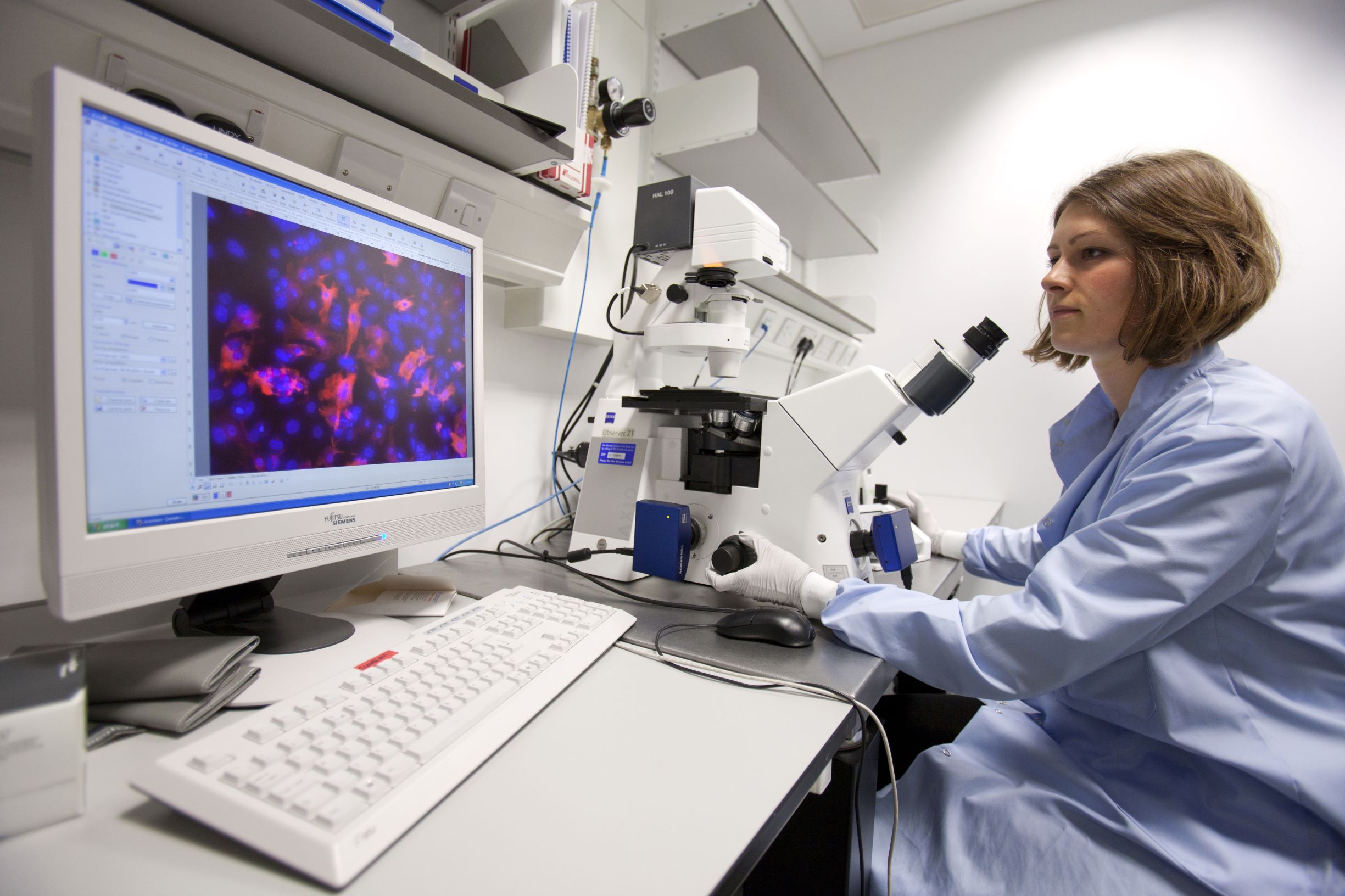 Imperial College London is a world-leading centre for cardiovascular research with state-of-the-art facilities available in the new Imperial Centre for Translational and Experimental Medicine. Many consultants hold senior academic appointments across the breadth of cardiovascular medicine. This offers very tangible benefits to our patients, from access to some of the latest scientific advances and technological developments to enrolling on clinical trials for novel therapies.
The research being performed spans the spectrum of cardiovascular science from investigating the underlying mechanisms of cardiovascular disease, genetics, cell and gene therapies to clinical and epidemiological research. There are cross-disciplinary initiatives such as the ElectroCardioMaths programme that bring together clinicians and scientists from clinical electrophysiology, biological and physical sciences.
Examples of developments that have arisen from the academic cardiology department include a novel method to assess the functional significance of a narrowing within the coronary arteries, which is now used internationally by cardiologists, novel genes implicated in dilated cardiomyopathy and machine learning to identify novel ways of predicting sudden cardiac death. Recently the Imperial team developed a beating heart patch that shows promise for further development in heart failure.
The translational (basic science to patient translation) research team are working on cutting edge techniques to identify plaque deposits in the coronary arteries that are most likely to rupture and cause a heart attack. The BBC featured this work in a 2019 edition of Science Focus magazine on discoveries that are bringing an end to heart attack.
Within the Imperial Centre for Cardiovascular Disease Prevention, Professor Kausik Ray has recently published in the New England Journal of Medicine on the benefits of adding bempedoic acid to patients on maximum tolerated statin therapy with known atherosclerotic cardiovascular disease and/or heterozygous familial hypercholesterolaemia. His team found that bempedoic acid is safe and efficacious at lowering LDL cholesterol levels at 52 weeks compared to a placebo.

The ORBITA trial was the first of its kind by providing a placebo-controlled trial of the efficacy of coronary stent insertion on patients with stable angina. Dr Rasha Al-Lamee and her group are leading in the field of clinical trials in interventional cardiology

There are a number of ongoing clinical trials that the team may discuss with you during your appointment or contact you afterwards about. Please also feel free to bring this up with a team member during your appointment if you are interested in a particular clinical trial.