Related Services
Contact
Inpatient admissions

020 3383 1663

Inpatient admissions

020 3383 8986
Visitor Information
Visiting restrictions are in place. Please call the ward to find out more. Find your hospital ward contact information:
About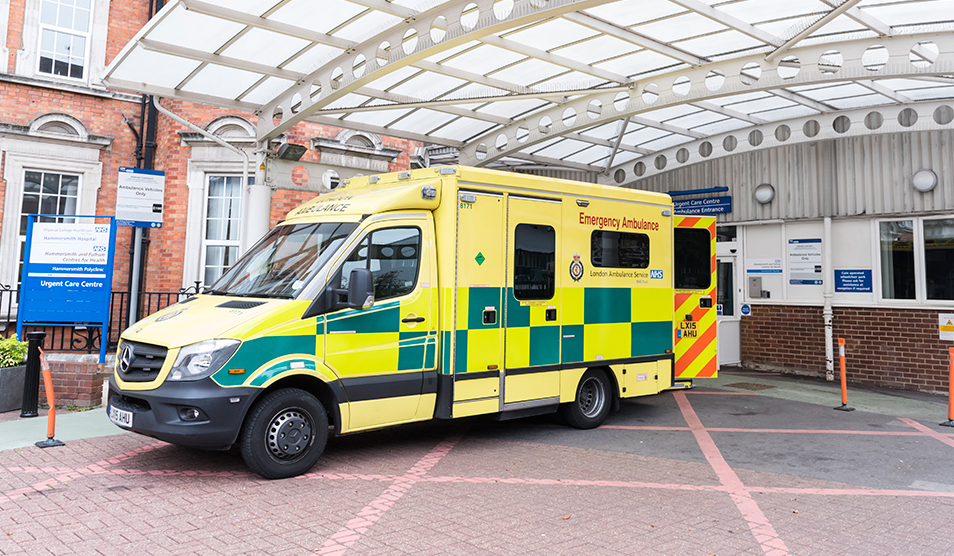 Hammersmith Hospital is home to one of London's eight heart attack centres, providing specialist 24 hour emergency care and treatment for anyone suspected of having a heart attack or an acute heart rhythm disorder in the west London area requiring acute intervention. To ensure you get the best possible specialist care when a heart attack is suspected an ambulance may take you to a heart attack centre rather than your nearest emergency department.
Conditions and treatment
When you arrive at the centre, a number of tests will be performed. These typically include blood tests, electrocardiograms (ECGs) and echocardiography. If it is found that you are having a heart attack, a procedure called coronary angiography is usually performed to image the arteries supplying the heart. If coronary angiography confirms a significant narrowing or blockage, then a stent is inserted into the artery (angioplasty) to open the artery up.
In addition to suspected heart attack and acute coronary sydromes, we also have a primary arrhythmia service where suspected heart rhythm disorders are assessed and treated. These include both slow and fast heart rhythm disorders, which may require medications, temporary pacing wires or pacemakers, controlled delivery of electrical shock through the heart and/or ablation of the source of origin of the arrhythmia.
Following these emergency procedures, patients are carefully monitored during their recovery on one of the cardiology wards with ongoing care and rehabilitation.