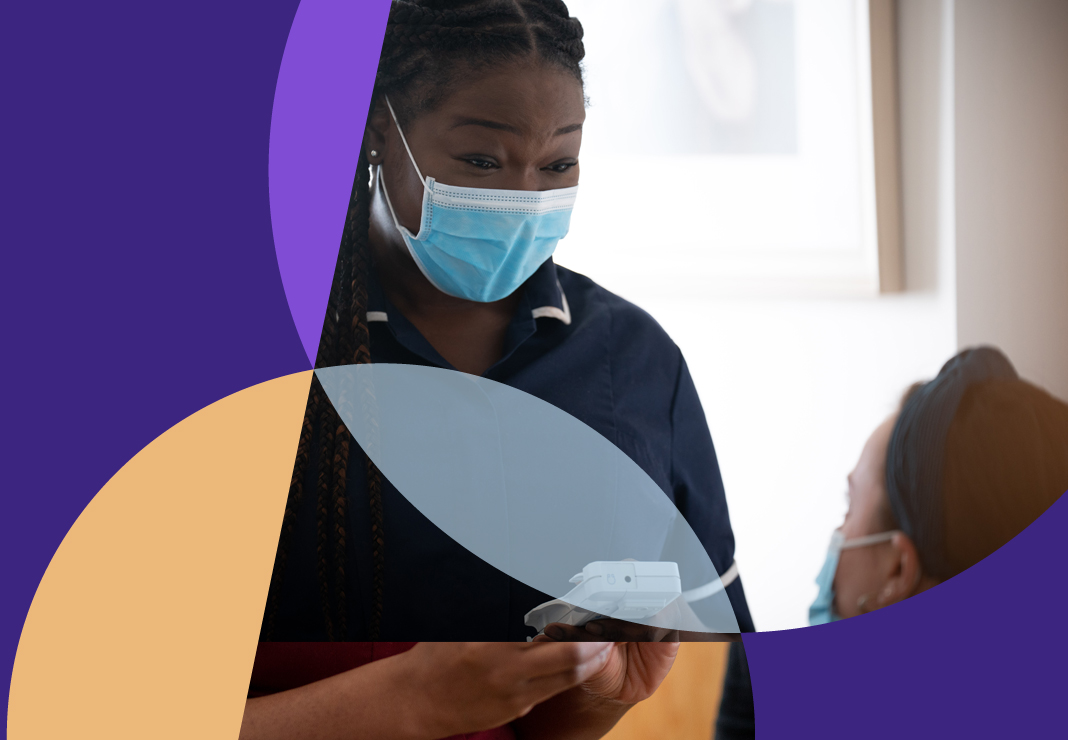 Midwife led care at the Clayton ward
Dedicated midwifery team throughout pregnancy and birth
We offer a midwife-led maternity service at Queen Charlotte's & Chelsea Hospital.
The Clayton ward midwife-led maternity package is a personalised service suitable for parents to be who want to form a close relationship with the dedicated midwifery team that will be with them throughout pregnancy and at birth.
You will be supported by our midwives from early pregnancy, throughout birth and during your postnatal stay in the Clayton ward.
Upon arrival, we will welcome you into the hospital's comfortable labour ward or birth centre, depending on what's been decided for your birth plan. Our midwives will support you throughout your birth. We will focus on the health and wellbeing of you and your baby, putting you at ease and guiding you into parenthood in a nurturing and supportive way.
Your birth will take place in our newly refurbished NHS birth centre or on the NHS labour ward. You can discuss where you would prefer to give birth with your midwife as a part of your birth plan. Your antenatal and postnatal care will be provided in the Clayton ward. Every package includes additional support from your dedicated midwifery team while in the labour ward or the birth centre.
Our package includes:
regular appointments with your dedicated private midwifery team throughout your pregnancy
all blood tests, antenatal assessments and ultrasound scans
individual labour and birth discussions as part of your appointments from 36 weeks, including an in-depth discussion of your birth plan
a 24-hour call service, where the midwives will reply to queries
your own dedicated team of midwives on-hand during the birth
guidance on how to look after your baby, postnatally and beyond
There may also be the option for you to be visited by your midwife at home after the birth. This will be dependent on where you live and there would be an additional charge for this service. Ask your continuity of care team for more information about our postnatal community care packages.
Support for the whole family
We involve birth partners at all stages of care, and they are particularly encouraged to attend the scans and birth rehearsal. They are also welcome to stay overnight after the birth.

We also believe it's important that older children don't feel left out as you prepare for the new arrival. Our team can advise you on maintaining relationships with both your baby and your other children. This includes getting older siblings involved in planning for the baby.
Is midwife-led care right for me?
Midwife-led care is only suitable for mothers-to-be expecting an uncomplicated birth (this includes both NHS eligible patients and overseas patients). A good guide to whether midwife-led care may be right for you is if you meet all of the following criteria:
expecting a single baby
aged between 18 and 39 years old, please note, if you are over 39 years old you may still be eligible for midwife-led care.
body mass index (BMI) of between 18 and 30
first birth, or have had uncomplicated pregnancies previously
currently having an uncomplicated pregnancy
If any of these conditions change during your pregnancy, our flexible package allows you to add a consultant obstetrician to your midwife-led care at any stage, although additional fees will apply for this.

Please talk to us to find out if you are suitable.
Safety and back up support
You can have complete peace of mind regarding the safety of you and your baby whilst in our care. We have world-class neonatal services at both Queen Charlotte's & Chelsea and St Mary's hospitals with back up support services should either of you need any additional attention.

We also provide a secure, supervised nursery, so you can enjoy some rest whilst remaining confident that your baby is being well cared for. Please let your midwife know at least two weeks before your due date if you would like to use the nursery. We can also accept bookings on the day, subject to availability. The cost for the nursery is £150 per night.