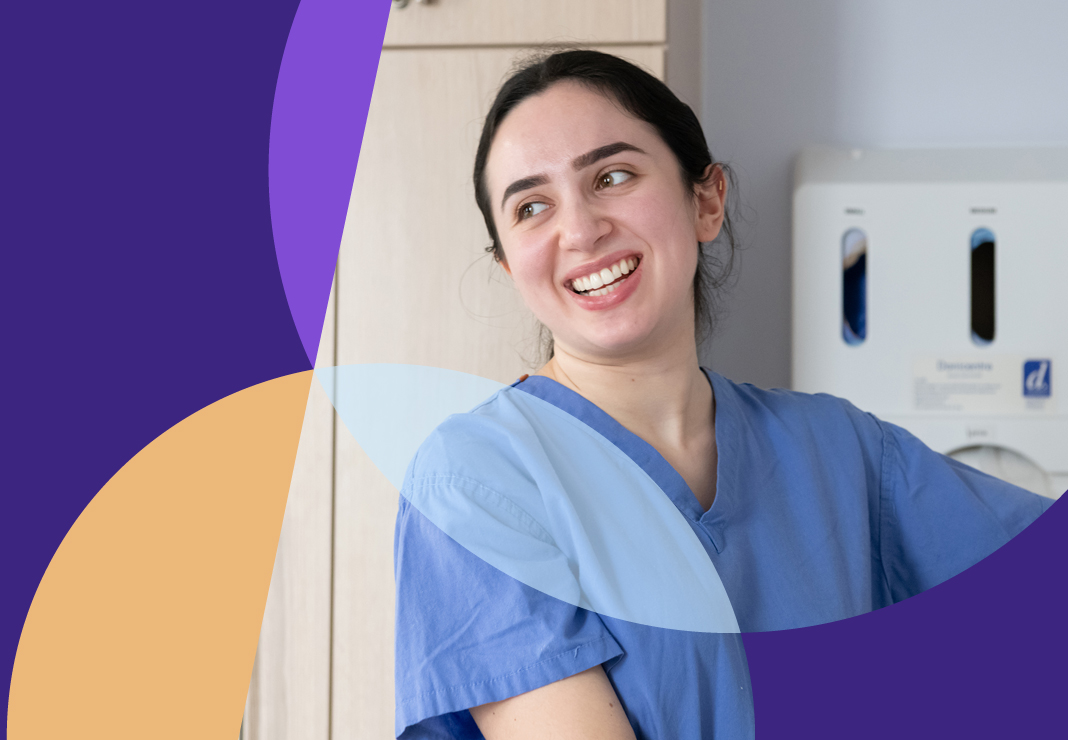 About this page
Last updated

Author

Nadine Silverside
We welcome patients from all over the world. We are able to treat self-pay patients, those with international insurance and patients sponsored by third parties such as embassies.
We have direct settlement agreements with most major sponsors. Translation services can be offered in any language, and our on-site Arabic advocate staff can provide translation and support services for Arabic-speaking patients; please let us know if you need any support with translation when you enquire.
Our team
Joshua Tannios
Joshua Tannios joined the Imperial College Healthcare Private Care team as our international business healthcare manager in 2018.
Joshua gained his MBBS/BSc from the faculty of medicine at Cairo University. He completed his Master's degree in cardiology and worked in intensive care units as a specialist for several years, followed by working on the Canadian Medical board MCCEE in 2007.
Following that, he moved to the UK and worked as medical advisor at the Qatar Medical Office and the Kuwait Health Office for many years.
Joshua believes that building awareness of Imperial College Healthcare Private Care services within the private sector is key and that providing high-quality services that meet expectations will ultimately benefit our NHS services.
Sue Kdher
Sue Kdher graduated from the faculty of science at Baghdad university, with an honours degree in pure chemistry. Prior to moving to the UK she worked as an A level chemistry teacher in both Kuwait and Iraq.
Sue then moved to the UK and spent a period of time as a full-time mum. Once her children had grown up, she fulfilled her dream of entering higher education, where she took a master's degree.
Sue then took short courses in both interpreting and medical advocacy. Prior to working for Imperial College Healthcare Private Care, she worked as interpreter for many years with the Council for Racial Equality in Hammersmith.
She has been working for Imperial College Healthcare NHS Trust since 2004, both as an interpreter, and, more recently, as an advocate. Although she works across all Imperial College Healthcare Private Care sites, she mostly works in Charing Cross and Hammersmith hospitals.
Alaa Ibrahim
Alaa Ibrahim joined the international patients team at Imperial College Healthcare Private Care as an arabic advocate in 2018.
She started her career as a biomedical scientist, before joining the Imperial College Healthcare NHS Trust. She has worked in university laboratories running tests on samples including bloods, biopsies, cells, and tissues.
As a private patients advocate her role is to manage the care of international patients arriving from different parts of the world and in particular from the Middle East. Alaa is responsible for coordinating a patient's journey throughout their treatment, including out-patients appointments, admissions, and diagnostic testing.
Alaa is proud that she has the opportunity to work alongside some of the best renowned consultants in the world and be part of a growing team that's expanding into new international markets.
She enjoys having the chance to observe complex cases during patient treatment and ultimately witnessing her patient's leave our hospitals extremely happy and comfortable with the care provided.
A home away from home
However long your stay, we want you to be comfortable and relaxed. Our friendly clinical staff and hotel services team will help you and your family settle in and feel at home.
We offer comfortable, private rooms with en-suite facilities across all our inpatient sites. You can also choose to stay in one of our suites or deluxe accommodation. Please enquire about availability when you contact us.
Our rooms are equipped with satellite TV offering major international channels, a radio and bedside phone. Free Wi-Fi is also available for your use, to make it easy for you to stay in touch with friends and family.
We offer a variety of additional services for our overseas visitors, including translators, and a multi-faith worship room.
Advocacy service
We understand how stressful it can be to travel to a country with a different culture and language when you are not feeling well. At Imperial College Healthcare Private Care, we offer an Arabic advocacy service, to support our Arabic-speaking patients during their stay with us.
Our advocates provide support by coordinating all aspects of your administration and ensuring that you and your clinical team communicate effectively with each other. You will be able to liaise with the same advocate throughout your stay.We can liaise with embassies and third parties sponsoring treatment, and assist with administrative and financial requirements, such as obtaining medical records or letters of guarantee, or arranging supporting letters for visa applications.
The advocates speak many Arabic dialects fluently and members are trained to translate and interpret medical terms.
International patients office
For all enquiries, bookings, treatment and coordination for our international patients please contact us on +44 (0)20 3311 7700.