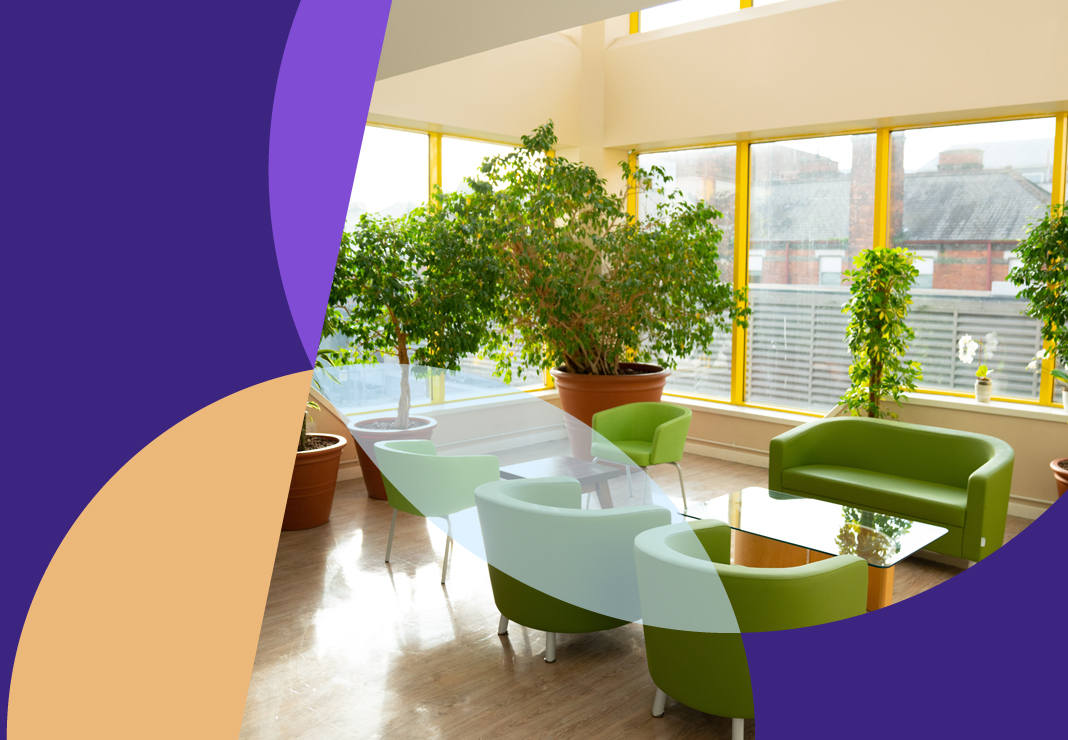 About this page
Last updated

Author

Nadine Silverside
However long you stay, we want you to be comfortable and relaxed. Our friendly hotel services team members will help you and your family settle in and feel at home.
We regularly review our facilities to maintain our high-quality service and resolve any issues or concerns. They are on hand should you have any requests or wish to provide feedback on your experience.
Your room
We offer private, comfortable rooms with en suite facilities across all our inpatient sites. You can also choose to stay in one of our suites or deluxe accommodation. We offer a TV , a radio and bedside phone.
Please note that unfortunately, due to infection control practices, fresh stem cut flowers cannot be brought into our hospitals.
Food and drink
Our extensive and nutritious menu caters for special dietary, cultural and religious requirements, including vegetarian, kosher and halal meals. With the exception of some specific clinical dietary requirements, our talented chefs prepare all meals on site to order.
A wide range of meal options are available, from light bites to main meals, with tea and coffee available throughout the day.
Your guests are also welcome to order meals and drinks from the menu provided. Alternatively, other meal options are available within the main hospital buildings or in the surrounding areas.
WiFi
Our private units all have access to free-of-charge Wi-Fi. Please note that the private Wi-Fi service is only available inside our private healthcare hospital areas. However, there is also Wi-Fi available in the main hospital buildings. You will need to select the Wi-Fi signal WiFiSPARK_Private.
Our Wi-Fi is provided by Wi-Fi Spark. If you have any problems accessing the service, please call Wi-Fi Spark on their 24/7 support telephone line 0344 848 9555.
Chaplaincy services
Chaplains are available for spiritual, emotional and pastoral support or advice. The chaplains are a multi-denominational and multi-faith team working as part of the wider healthcare team. They will be happy to visit you at your bedside.
Pharmacy
There are pharmacies at St Mary's Hospital, Hammersmith Hospital, Charing Cross Hospital and Western Eye Hospital, that provide a drop-in prescription service for outpatients.
Further information
Read more about chaplaincy services, places to eat, shops, pharmacies and other facilities at each of our hospitals: