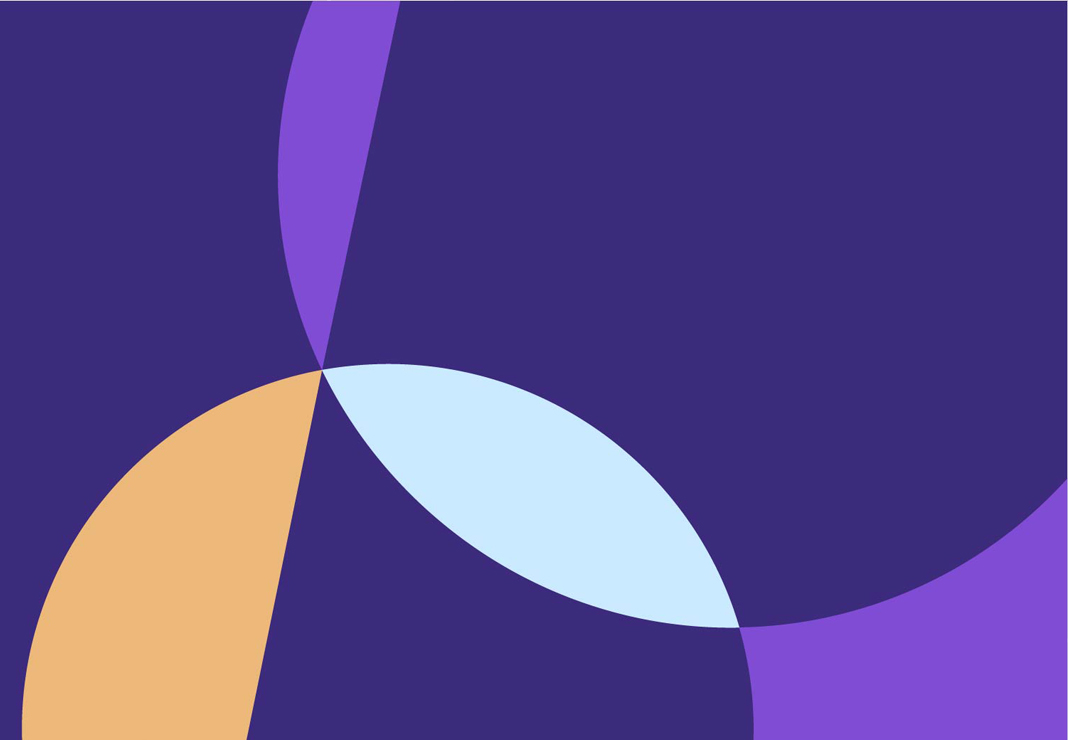 A wealth of experience.
Imperial College Healthcare Private Care's senior management team has exceptional experience in the field of medical and private care.
Nick Fox - Director of private care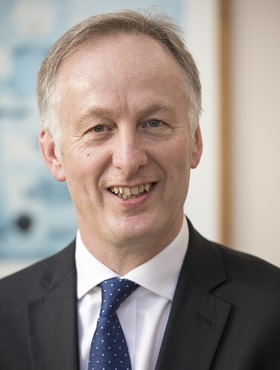 Nick Fox joined Imperial College Healthcare Private Care as director in October 2016 and is also the Commercial Director of Imperial College Healthcare NHS Trust and part of its executive team.
Prior to joining Imperial College Healthcare Private Care Nick worked for BMI, the largest independent group of hospitals in the UK as an executive director.
He moved into healthcare after senior board director roles in a variety of different companies, both in the UK and internationally. His career began in marketing for one of the biggest global brands at the time, before moving into business management.
After a stint in private equity backed organisations focusing on mergers and acquisitions, he joined Nuffield Health to help redevelop one of their flagship hospitals and to work on their strategic plans for health and wellbeing.
Nick firmly believes in putting patients at the heart of everything that we do and in empowering staff so they can be their best for the benefit of the people in our care. He is very proud of the services Imperial College Healthcare Private Care provides, and the fact that it is a key part of Imperial College Healthcare NHS Trust.
Professor Alun Davies - Clinical director
Professor Davies is the clinical director of Imperial College Healthcare Private Care and professor of vascular surgery at Imperial College London. He trained at Cambridge, Oxford, Bristol and Harvard and runs a very productive academic department. He has worked in private care within Imperial College Healthcare NHS Trust for over 20 years.
He has a wide experience in healthcare with previous roles as head of clinical governance for surgery and anaesthesia in the Trust, NICE committees, advisor to NHS England, advisor to BUPA, private practice representative for ASGBI and Venous Forum and member of FIPO. He also advises internationally on issues of healthcare to governments, independent societies and commercial bodies.
Professor Davies believes that Imperial College Healthcare Private Care offers the optimal care to patients within the setting of an NHS institution. The collaboration between the NHS and its private arm enables all patients to benefit with respect to improved outcomes and experience.
Louise McCarthy - Head of programmes/ deputy head of operations
As head of programmes, Louise is responsible for ensuring that all new services we offer to patients are seamlessly implemented and any changes to the existing services are managed smoothly. Louise also oversees our private facilities. .
Louise has worked for Imperial College Healthcare NHS Trust since 1985, most recently as the service manager for the private services at Hammersmith Hospital. Her positive attitude, hard work and dedication to Imperial College Healthcare Private Care ensures that standards are always high.
Alistair Russell - Director of business development
Alistair Russell joined Imperial College Healthcare Private Care as the Director of business development in January 2018.
Alistair began his career in healthcare working for London Air Ambulance, and more recently Guy's and St Thomas' NHS Foundation Trust, where he successfully implemented Evelina London Children's Hospital first commercial strategy.
Before healthcare, Alistair successfully transformed Essex County Councils' sports and outdoor education services into a sustainable revenue generating businesses whilst delivering high-quality social outcomes. He also spent four years in Australia leading commercial development for Surf Life Saving; Australia's iconic volunteer emergency service charity.
Alistair strongly believes that in delivering high quality improvements and new services, we will continue to provide the very best service to our private patients whilst also providing financial support to Imperial College Healthcare's NHS services.
Lucy Coe - Divisional director for nursing and midwifery
Lucy joined Imperial College Healthcare Private Care as our divisional director for nursing and midwifery in January 2023.
Lucy has many years of experience working in the NHS and the private sector as a midwife in London.
Lucy has a strong clinical and managerial background and has worked in all areas of NHS maternity including as lead midwife for a maternity support worker development programme and a lead midwife for mental health. Lucy transitioned into private care in 2011, where she became lead midwife for a midwifery led team before progressing into the role of matron for private care across two busy London teaching hospitals. Lucy's experience ranges from maternity care to leading and developing a number of nursing departments including fertility services, general medical inpatient wards, adult outpatient services, paediatrics and theatres. Lucy has also recently completed a Masters degree in advanced practice.
Lucy is passionate about providing high quality care by supporting our teams to provide a positive experience for all patients and families in our care through provision of clinical expertise, choice and personalised care.
Jackie Burgess - Deputy director for nursing
Jackie has many years of experience working in the NHS and the private sector in London.
Following her training in New Zealand, Jackie went on to specialise in neurosciences and critical care before moving to the UK in 1999. She then worked in critical care at St Mary's Hospital before joining Imperial College Healthcare Private Care where she has progressed from ward manager to lead nurse, directorate manager and director of nursing.
Jackie has experience in clinical, operational, governance, quality and leadership.
Jackie believes strongly in ensuring patients are at the centre of care throughout their time with Imperial College Healthcare Private Care.
Nick Loizou - Service manager, The Lindo Wing
As the service manager for The Lindo Wing, Nick is responsible for the day to day running of the site. His role encompasses service development and improvement, consultant liaison and front of house services.
Nick works with our site lead consultant and lead nurse to cover clinical, business and operational aspects of our service.
Having represented the department on wide ranging clinical change and transformational projects, experience as the service manager for the Sainsbury Wing and a diverse legal and communications background, Nick brings a wealth of knowledge and experience to the role.
Luisa Sweeney - Modern matron, Maternity services at The Lindo Wing
Luisa Sweeney is our modern matron in The Lindo Wing midwifery team.
She has over 25 years' experience as a registered midwife, both privately and in the NHS, including as a maternity matron.
Luisa joined Imperial College Healthcare Private Care in May 2016.
Dakshini Jeyaratnam - Service manager, Thames View
Dakshini has an MBA in leadership and management and has held several leadership positions over the span of her career.
Dakshini's experience includes overseeing operations and has worked for over ten years in healthcare, and healthcare delivery, within the NHS.
As the service manager for Charing Cross Hospital - Thames View, Dakshini is responsible for operational delivery and patient experience, as well as implementing quality improvement initiatives across the site.
Kim Gregory - Commercial manager
As commercial manager, Kim is the main point of contact for insurers and embassies for all financial issues.
Kim has worked within the Trust for many years in a wide variety of roles, spending time in theatres, A&E and psychiatry before joining private healthcare in 1992.
She believes that patients should choose Imperial College Healthcare Private Care because of the high level of support from specialist services within the wider Trust and the excellent skill mix of our nurses at all sites.
Joshua Tannios - International business healthcare manager
Joshua Tannios joined the private care team as our international business healthcare manager in 2018.
Joshua gained his MBBS/BSc from the faculty of medicine at Cairo University. He completed his Masters degree in cardiology and worked in intensive care units as a specialist for several years, followed by working on the Canadian Medical board MCCEE in 2007.
Following that, he moved to the UK and worked as medical advisor at the Qatar Medical Office and the Kuwait Health Office for many years.
Joshua believes that building awareness of Imperial College Healthcare Private Care services within the private sector is key and that providing high-quality services that meet expectations will ultimately benefit our NHS services.