Queen Charlotte's & Chelsea Hospital maternity services
Queen Charlotte's & Chelsea Hospital is a world-renowned maternity, women's and neonatal care hospital, with strong research links and a nationally celebrated centre for fetal care.
Clayton Ward is a private antenatal and postnatal ward within the hospital with dedicated delivery suites. We offer a unique model of consultant-led care in partnership with a dedicated team of experienced midwives to provide continuity of care throughout your pregnancy and one-to-one care in labour and birth. Our personalised care plans and a choice of place and type of birth, help create a positive experience for people and their birth partners.
The hospital is well equipped to deal with all pregnancies, from straightforward deliveries through to multiple and complex births. With two fully equipped operating theatres next to the labour ward and high-dependency care facilities, we have everything on hand should babies need any additional support.
Our rooms are designed to make you feel at home; creating a calm, comfortable environment to focus on your birth. We aim to provide a high standard of service where your wellbeing, safety and comfort are always our top priority. For the duration of your stay, our expert team will ensure your birth and recovery is safe, straightforward, and personalised.
We offer a tailored approach to maternity care, with a range of options and antenatal and postnatal packages to suit your preference and budget. With a team of world-class obstetric consultants to choose from, you can be certain to find the right expert to support you through your maternity and birth.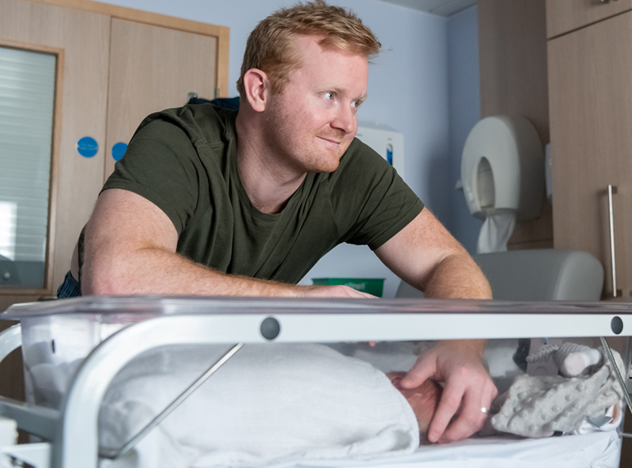 Book a tour
If you would like to visit Queen Charlotte's & Chelsea Hospital before making your choice, we would be delighted to show you around. We are able to offer flexible tour times with a member of our maternity team throughout the week.
Please contact us in advance to book a slot.
Email: imperial.stanleyclaytonward@nhs.net
Telephone: +44 (0)20 3313 1466
Our hospitals
Clayton Ward at Queen Charlotte's & Chelsea Hospital
Clayton Ward, Queen Charlotte's & Chelsea Hospital, Du Cane Road, London W12 0HS
+44 (0)20 3313 1466