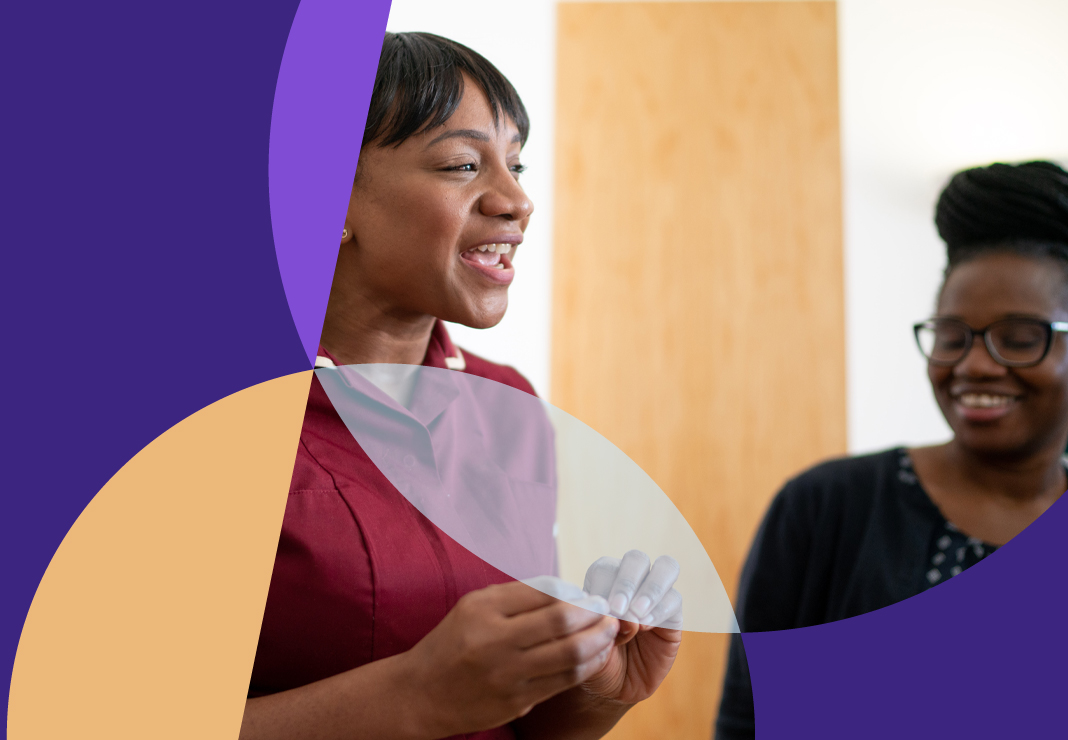 Antenatal care at the Clayton ward
Consistency of treatment and continuity of care
From the moment we meet you, until the day you and your baby are discharged, you will receive consistency of treatment and continuity of care from your obstetrician and our team of highly-skilled midwives.
Whether you have a high or low-risk pregnancy, under the guidance of your consultant obstetrician we will ensure you are closely monitored and understand the options available to you, with our recommendations.
Our team has the expertise to give immediate advice on the next steps if an issue with your pregnancy or baby is detected. They will work closely with other specialist colleagues to make sure that any condition is investigated quickly.
We also have a specialist service to support you if you have recurrent miscarriages or early pregnancy concerns.
Antenatal classes
We offer complimentary antenatal classes on labour and birth for anyone booking a midwife-led or consultant-led midwifery partnership package.
These one-to-one sessions will take place from week 34 of your pregnancy until your delivery day and cover:
pregnancy and hormonal changes
nutrition and exercise
the importance of the pelvic floor muscles
stages & signs of labour
preparing yourself and your partner for the birth – the role of a birthing partner
birth plans
natural methods of pain relief (e.g., aromatherapy, breathing, relaxation, keeping active, massage, TENS etc.)
types of birth (vaginal birth, caesarean section, instrumental birth, breech birth)
when to come into hospital and what to bring
what happens when things do not go as planned
pain relief methods
induction of labour
familiarising yourself with the unit – meeting the team
Additional classes
Hand expressing colostrum session
We offer a 30-minute appointment to discuss how to hand express colostrum – the vital first milk for babies. This is a valuable skill to have in case your baby is reluctant to breastfeed, as it will ensure you can still get these valuable nutrients into your baby. We recommend you take this class from 36 weeks into your pregnancy.

You will learn how to hand express your milk and how to use syringes to collect your colostrum. There is no additional cost for this one-to-one session and you may request it when you come to your antenatal classes or book directly by emailing imperial.stanleyclaytonward@nhs.net.
Life with a baby class
Our midwifery team also offers a "Life with a baby" session once a month, which is included in our packages. This group session is led by a member of our ward team and will include:
early days with your baby
baby care
baby-led feeding
what happens when you go home (midwife and health visitor visits)
screening tests and birth registration
postnatal period – what to expect…and more
If you would prefer a more tailored approach, we also offer bespoke classes at Queen Charlotte's & Chelsea Hospital or in your own home. These classes are designed to meet your own individual needs. Please speak to a member of the midwifery team for more details. Prices are subject to requirements.
Breastfeeding course
We offer an additional class to support you with breastfeeding, which is included in your package cost.