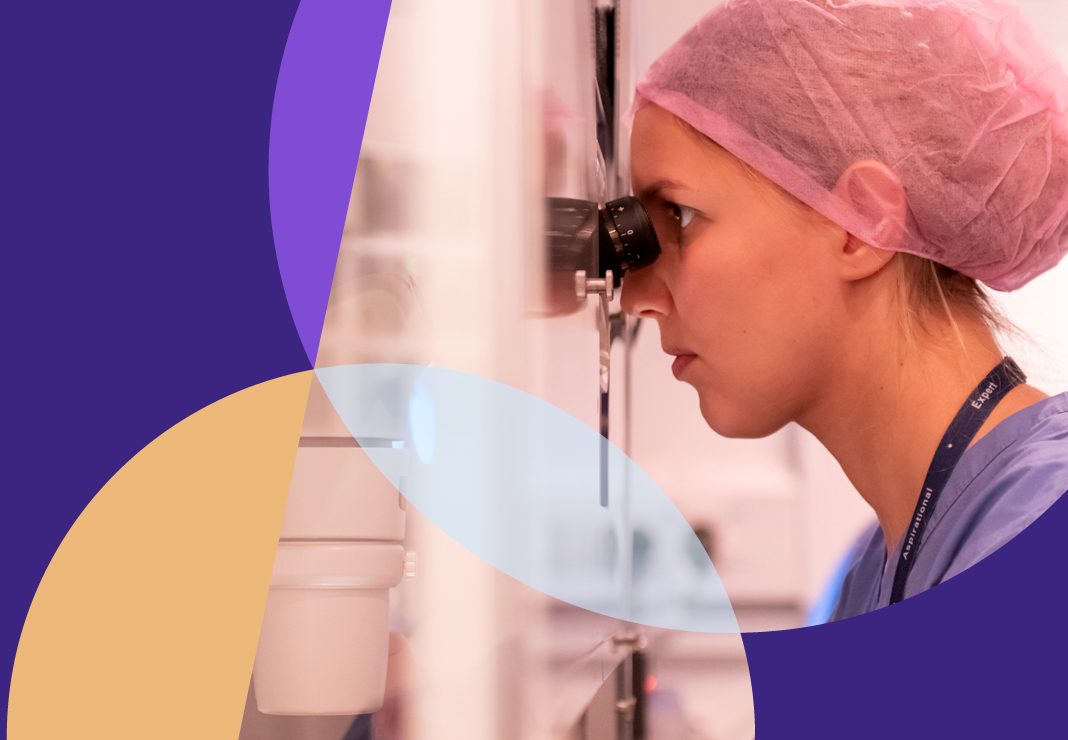 Fertility preservation and egg freezing helps individuals and couples who do not wish to have a child now preserve their sperm or eggs for later use.
This can be especially helpful for people who are preparing to undergo certain medical treatments that could affect fertility. The Wolfson Fertility Centre is one of the most long-standing egg freezing units in London.
What to expect from your appointment
Before your appointment
You will be sent some information ahead of your first appointment, which will detail more about what to expect at your initial consultation.
It is helpful if you can bring copies of results from any completed investigations (either from your GP or any previous fertility assessments) to your appointment. You should also bring with you a list of any medications, over the counter or prescribed, and any vitamins or herbal supplements that you are taking. You are also welcome to ask for a chaperone. This is to enable us to conduct the consultation in full and agree any subsequent treatment which may be appropriate.
During your appointment
At our clinics, waiting times are typically around 30 minutes, and most appointments take about 30 minutes. At your initial appointment, the doctor will review your history, may examine you and will arrange for further investigations and tests. These could include ultrasound scans or blood tests.
After your appointment
We will send your GP a clinic letter summarising your consultation and any plans for tests or treatments. We will send you a copy of this letter, and if appropriate, we will offer you a follow-up appointment.
Parental rights to preserved eggs, sperm and embryos
Your parental rights over preserved eggs, sperm and embryos are controlled by consent. When going through the process, you can offer consent for your partner to use the embryos you create together in the event of your death, or vice versa. If you do not consent to this, in the event of your death your partner would not be able to use the embryos you create together.
If you and your partner separate, you would still need to obtain your partner's consent to use the embryos you created together.
The final cost of fertility preservation treatment and storage will depend on your circumstances, which your consultant will confirm in the initial stages of your journey. You can find out more about the costs for fertility preservation and annual storage here.