Locations
Contact
Outpatients appointments

020 3313 5000
Visitor Information
Visiting restrictions are in place. Please call the ward to find out more. Find your hospital ward contact information:
Our cardiothoracic surgery unit provides surgery for a range of cardiac and thoracic conditions affecting the heart, lungs and chest.
The treatments our clinics offer include coronary bypass both on and off by pass machine, aortic and mitral valve repair or replacement and lobectomy.
Our cardiothoracic surgery unit is based at Hammersmith Hospital, allowing co-location and close working with our interventional cardiology and renal centres.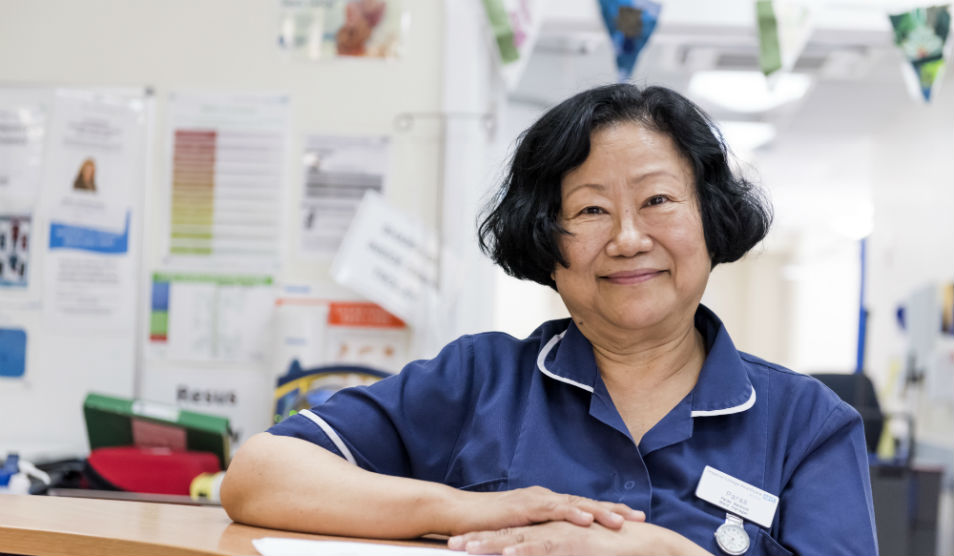 You may need to stay at one of our hospitals to have a procedure or receive treatment, either overnight as an inpatient or during the day as a day patient. Ahead of your inpatient stay, you will usually need to attend a pre-operative assessment appointment.

Find out more about how you can reschedule or cancel your inpatient stay, pre-operative assessments, what to bring with you when you come to hospital and much more.
The cardiac team were so caring and knowledgeable and explained everything to us in detail so we understood the procedures Mum was having. The staff in intensive care were truly amazing with aftercare until she was well enough to go to the ward, so thank you so much for your excellent teamwork.

Rita