Miss Sally Ameen
Consultant ophthalmic surgeon
Primary medical qualifications:
Bsc MBBS FRCOphth
Foreign languages:
Arabic
GMC number:
6122834
Specialities: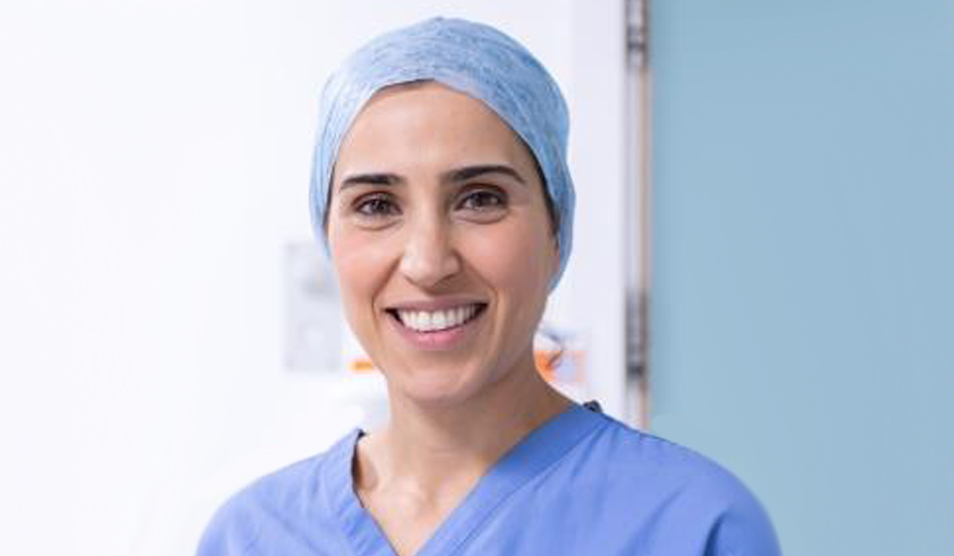 Background
Miss Sally Ameen completed her pre-clinical medical school training at St Andrew's University in Scotland, achieving distinction at BSC level. She then transferred to St George's medical school in London where she graduated with the degree of merit. After her foundation training, she entered the ophthalmology run-through training in the north west London deanery and trained at the main ophthalmology teaching hospitals, namely Moorfields Eye Hospital and the Western Eye Hospital. Miss Ameen chose to sub-specialise in glaucoma and successfully completed her final year training in this field and went on to her current substantive consultant post at the Western Eye Hospital.
Through her training she has had a keen interest in education, taking every opportunity to formalise her skills and gain further experience in this field (through a special study module at medical school and then a postgraduate Msc module during training). She now holds the post of college tutor where she leads more than 20 trainees, both deanery and non-deanery and across the spectrum of seniority.
Miss Ameen has presented at a number of national and international meetings, published two book chapters and a number of other papers in peer reviewed journals.
Expertise
Glaucoma
Research & publications
Book chapter
Glaucoma suspect; Manual of Glaucoma. ISBN 978-93-5152-964-4
Visual field; Practical Perimetry. ISBN 978-93-85999-68-0
Review article
S Ameen, F Javaid, MF Cordeiro Risk calculators in glaucoma. Expert Review in Ophthalmology. DOI: 10.1586/17469899.2016.1136213
Paper:
Ho J, Ameen S, Crawley L, Normando E, F Cordeiro, Bloom P, Ahmed F (2013) Key predictors of visual field test reliability. Investigative Ophthalmology and Visual Science. June, Vol 54, 2632
Case reports
Arunakirinathan M, Walker RJ, Hassan N, Ameen S, Younis S. (2017) Blind-sided by cosmetic vein sclerotherapy: a case of ophthalmic arterial occlusion. Retin Cases Brief Rep. Mar 6. DOI: 10.1097/ICB.0000000000000559
Shweikh Y, Ameen S, Mearza A (2011) Complications secondary to cosmetic artificial iris anterior chamber implants, a case report. BMC Ophthalmol. Aug 8;15:97. DOI: 10.1186/s12886-0150084-1
Ameen S, Entabi M, Lee N, Stavrakoglou A (2001) Adverse skin reactions following intravitreal bevacizumab injection. BMJ Case Rep. Mar 1;2011. DOI: 10.1136/bcr.02.2010.2753
Rajendran N, Ameen S, Rohatgi A. (2006) Laparascopic management of a torted appendix. Ann r coll Surg Engl.2006 Oct;88(6):w6-7