Mr Faisal Ahmed
Consultant ophthalmic surgeon
Primary medical qualifications:
MBBS BSc(Hons) FRCOphth
Foreign languages:
Hindi, Urdu
GMC number:
4344249
Specialities: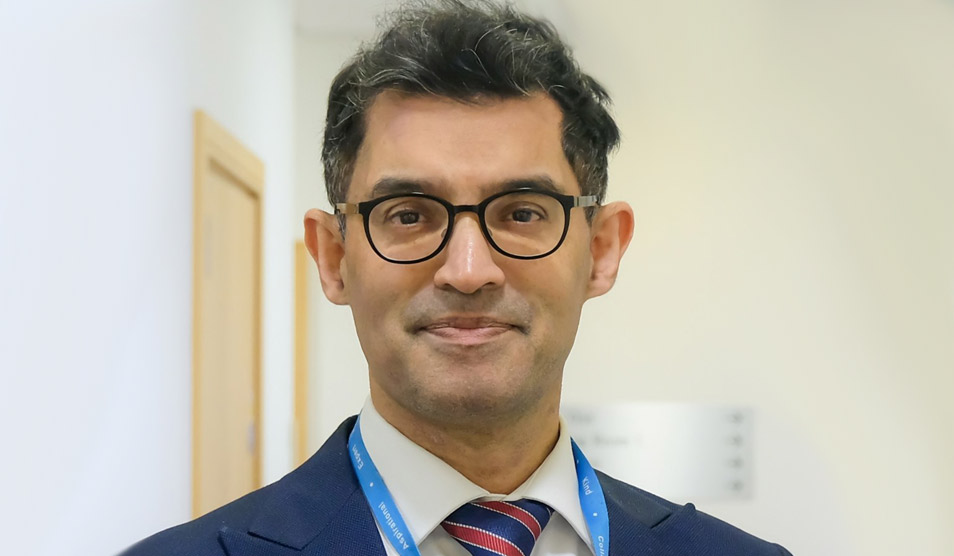 Background
Faisal Ahmed is a senior Glaucoma Ophthalmic Consultant Surgeon, and Head of Specialty at Imperial College Healthcare NHS Trust and Honorary Senior Lecturer at Imperial College, London.

He was a trainee and glaucoma research fellow at Moorfields Eye Hospital and undertook a clinical glaucoma fellowship at the Western Eye Hospital.

Mr Ahmed was the UK national coordinator for World Glaucoma Day. He is a keen surgical trainer and publishes regularly on new surgical techniques. He is one of the authors for the Emerging Laser and Surgical Treatments for Glaucoma national website which is an award winning website and is the standard for all Royal College trainees.

He set up the Imperial College Ophthalmic Research Group (ICORG) and is regularly involved in surgical trials and is a member of the Scientific Committee for the UK and Eire Glaucoma society.

Faisal is a longstanding volunteer for Humanity First a UK registered Humanitarian Charity. He developed the Medical Disaster Response course and is lead author of the original course manual, upon which the UK government ran its first medical disaster response course as. And is now involved in the Gift of Sight programme in West Africa.
Expertise
Bespoke cataract surgery, Glaucoma laser and surgery
Research & publications
Mr Ahmed was the national coordinator for World Glaucoma Day. He has a special interest in phaco plus procedures and the latest minimally invasive glaucoma surgery (MIGS) which reduces the need for glaucoma drops and stabilises the disease. He is an author for the emerging laser and surgical procedures section of the national eye-site section in the NHS E-learning for health website.