Visitor Information
Visiting restrictions are in place. Please call the ward to find out more. Find your hospital ward contact information:
Our occupational therapy service is offered to inpatients at Charing Cross, Hammersmith and St Mary's hospitals and those attending our emergency departments.
At Imperial College Healthcare NHS Trust our approach is all about you, setting goals for your recovery and safe discharge from hospital. Occupational therapists look at how you are able to complete the everyday tasks that you need or want to do, through assessment of function and cognition. We also consider any psychological or social issues that may impact your recovery and discharge.
Our occupational therapy team is regulated by the Health Care and Professions Council (HCPC).
Conditions and treatments
Occupational therapists work within multidisciplinary teams, providing specialist assessment and rehabilitation to optimise transfer of care from the hospital to care homes, community services and back to your own home. This is achieved by evaluation of daily tasks, providing rehabilitation, functional retraining, education, support and advice to help adults and children resume everyday activities after illness or injury.
Where appropriate, we complete home assessments and provide adaptive equipment and also refer to community services for continuing rehabilitation and assessment in your own home. Referrals to occupational therapy are made by the multidisciplinary teams in our emergency departments and our inpatient wards. We do not accept referrals from GPs.
Occupational therapy is offered for inpatients in a variety of specialties, including:
Specific interventions may include:
assessment of motor, sensory, cognitive and perceptual performance, focusing on the impact that impairments in these areas can have on a person's ability to perform daily tasks
education on the long-term management of conditions and temporary disabilities in daily activities, such as at work
functional retraining, fabricating splints, prescribing specialist equipment and home adaptations
liaison and referral to community services for continuing rehabilitation and provision of equipment and services.
Further online resources
Take our friends and family test Learn more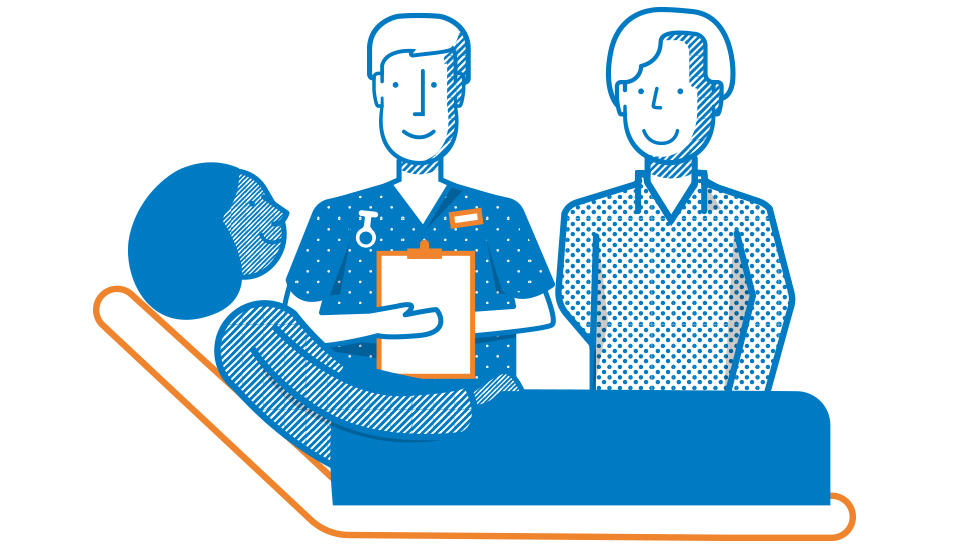 Would you recommend our services to your friends and family? Let us know by completing our friends and family test. Your comments will help us to make changes and take immediate action when there's a problem.