Contact
Outpatients appointments

020 3313 5000
Visitor Information
Visiting restrictions are in place. Please call the ward to find out more. Find your hospital ward contact information:
A stroke is a serious medical condition that occurs when the blood supply to part of the brain is cut off.
Strokes are a medical emergency and prompt treatment is essential – the sooner a person receives treatment for a stroke, the less damage is likely to happen. All our stroke patients are given a CT brain scan on the day of their admission, most within an hour, to help with diagnosis and to quickly assess any damage to the brain. Through our Trust's stroke centre, we offer immediate investigations, ongoing management and rehabilitation services for patients who have had strokes.
Survival rates for Imperial College Healthcare NHS Trust stroke patients are amongst the highest in the country. We admit approximately 1,700 patients per year through our hyper acute stroke unit, and receive around 900 emergency calls for patients who may be suitable for clot busting interventions.
Our Trust's stroke centre comprises:
A thrombolysis (clot busting) service provided 24 hours a day, seven days a week within Charing Cross Hospital's emergency department
a stroke unit at Charing Cross Hospital
Transient ischaemic attack (TIA) 'mini stroke' investigation services at Charing Cross Hospital
outpatient follow-up clinics at Charing Cross and St Mary's hospitals
Conditions and treatments
We have ready access to advanced neuro-imaging and work closely with our neuro-radiology colleagues to optimise every patient's specific diagnosis. Our stroke wards are staffed by specially trained nurses and therapists to provide high quality standards of care.
Rapid access TIA clinics
Specialist review is available in our neurovascular clinic, which sees high-risk TIA patients within 24 hours from receipt of referral, and within a week for all others. Neuro-surgical and vascular surgical intervention is available on-site. The team also includes stroke specialist registrars (SpRs), clinical nurse specialists and multidisciplinary therapists.
TIA is a similar condition to a stroke. The blood supply to the brain is temporarily interrupted, causing a 'mini stroke'. People fully recover within 24 hours or less. However, as it can be a warning sign ahead of a full stroke, it is important that TIAs are treated very seriously and a person experiencing a mini stroke is seen quickly by a specialist.
Stroke units
After initial investigation and stabilisation in the hyper acute stroke unit, patients will move onto a local stroke unit for ongoing management by medical, nursing and therapy staff, either within the Trust or at a hospital closer to home.
Stroke patients are all reviewed by a consultant stroke physician and a neurologist to optimise investigation and management. The ward managers and stroke clinical nurse specialists will provide information for discharged patients, and stroke SpRs can offer specialist advice. Patients are seen in an outpatient follow-up clinic following their discharge.
Rehabilitation and support
A variety of therapists will work together with the nurses and doctors to help patients regain as much independence as possible following a stroke. This may continue for some time. The rehabilitation team will support and assist patients by identifying goals, and by developing a treatment plan to help achieve them. The team also starts planning a patient's discharge from the first day of their admission and always keeps the patient involved in the decision process.
Additional information
Clinical trials and research
We endeavour to perform stroke-related research as often as possible as part of our regular service. We aim to offer all patients the opportunity to participate in a research study. We currently have a total of 24 stroke research studies taking place across the Trust, covering all areas of stroke care from hyper acute to rehabilitation.
Further online resources
Take our friends and family test Learn more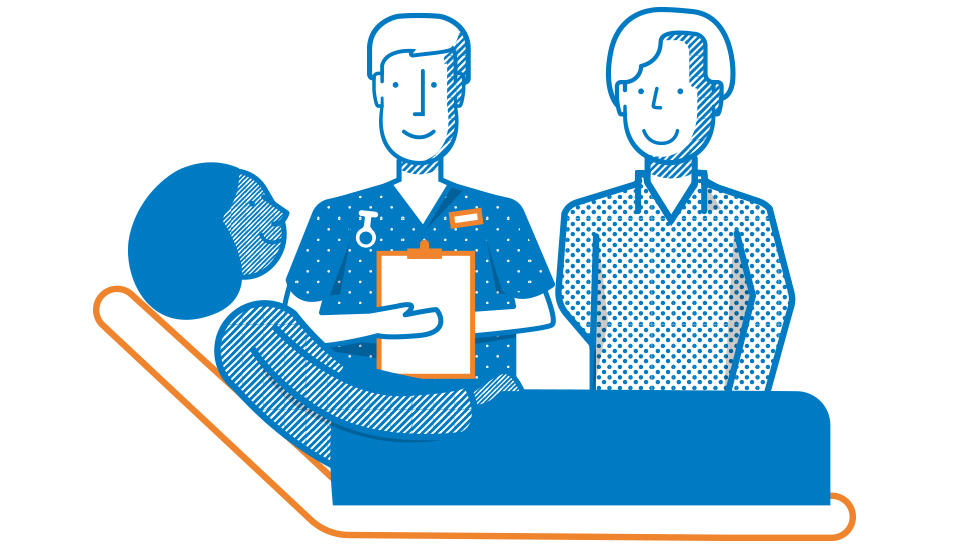 Would you recommend our services to your friends and family? Let us know by completing our friends and family test. Your comments will help us to make changes and take immediate action when there's a problem.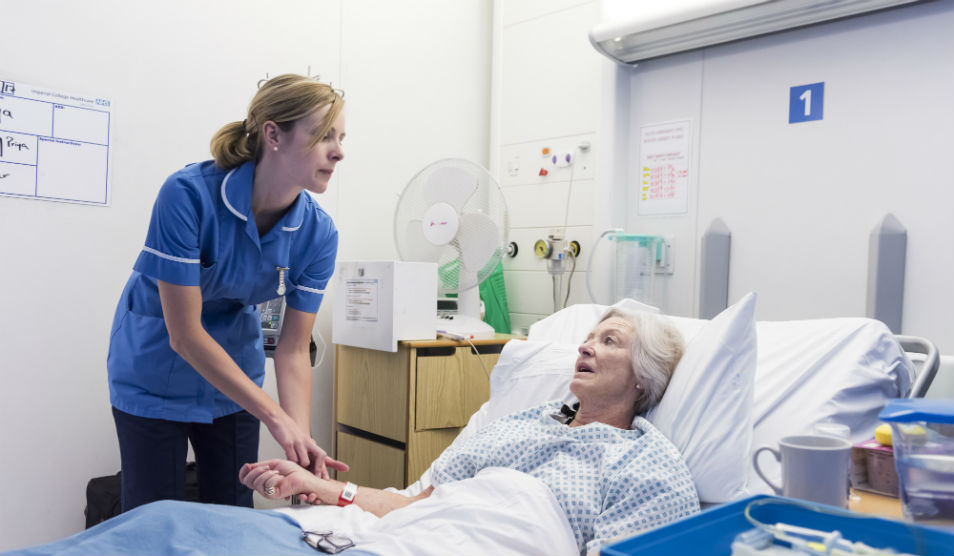 The care was immediate, attentive, complete and effective, but the most reassuring thing was that it was also very human. A big thank you to all concerned, I will be forever grateful.

Anonymous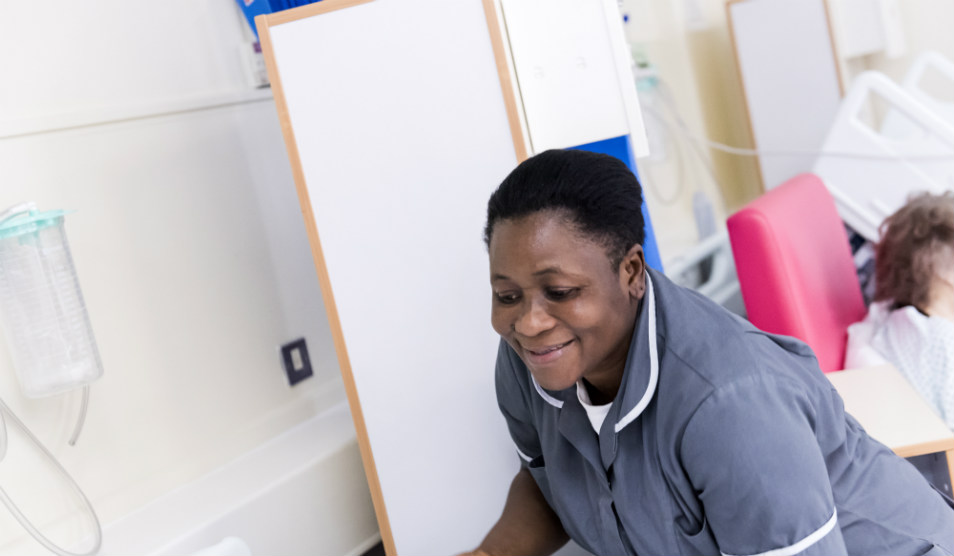 Thank you to the stroke ward on 9 North at Charing Cross Hospital for the wonderful care everyone gave my friend. The doctors, nurses and other staff were all amazing. It was a lovely ward, with a lovely atmosphere. It could not have been any better in any way.

Marilyn
Previous slide
Next slide