Dr Joseph Kwan
Consultant in stroke and neurosciences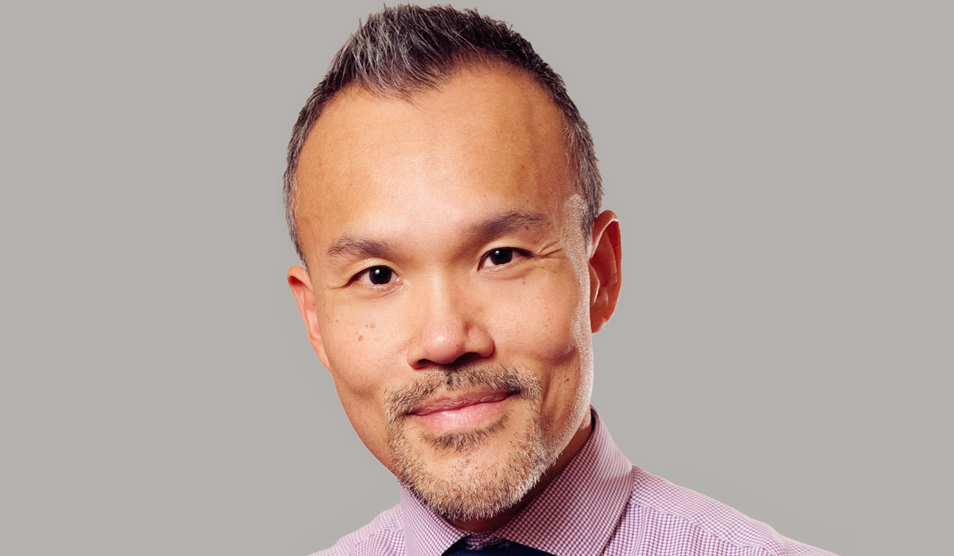 Patient age group

Adults

Consultant registered on

01/08/1994

Primary medical qualifications

MB ChB MPhil MD FRCP FRSPH FESO

Foreign languages

Gender

Male

Services

Hospitals
Contact
Phone

020 3311 1566

Dani Mufti, secretary
Background
Dr Joseph Kwan is currently a consultant in stroke medicine at the stroke centre, Charing Cross Hospital, London. He is also the clinical lead at the stroke unit at St John & St Elizabeth Hospital. After completing his education at Malvern College in 1989, he qualified in Medicine from Bristol University in 1994. He obtained his MRCP in 1997 before embarking on stroke research (MPhil) at Southampton University in 1998. He was then awarded the Stroke Association Clinical Research Fellowship and Glaxo Wellcome Clinical Research Fellowship at Edinburgh University to complete his stroke research (MD) in 2002.
After finishing his specialist training in general internal and geriatric medicine, he became a consultant physician in 2006, Stroke Network Clinical Director in 2008, and Head of Stroke Medicine in 2009. He has also undergone clinical neurology training at the National Hospital of Neurology & Neurosurgery in 2006; dementia scholarship at UCSF, San Francisco, in 2015; qualification in Nutrition from Cornell University In 2016 and training in cannabinoid medicine by the Academy of Medical Cannabis UK in 2019.
Dr Joseph Kwan spent five years as the Clinical Associate Professor in Geriatric Medicine at the University of Hong Kong, specialising in neurology in older people and dementia. He was the founder and director of the Gerontology Research Laboratory in HKU, where he still has ongoing PhD students working on the basic and clinical research in neuroscience. On returning to London in 2018, he joined the prestigious stroke centre at the Trust as a senior consultant, in charge of clinical quality improvement (SSNAP Lead) and postgraduate training and education. At the Trust, he founded the Imperial Post-Stroke Cognitive Research Group, which promotes interdisciplinary collaboration between academic researchers working on the different domains of cognitive impairment after stroke. To date, he has published over 140 journal articles, scientific abstracts, book chapters and theses. Dr Joseph Kwan is a Fellow of the Royal College of Physicians, Fellow of the Royal Society of Public Health, and Fellow of the European Stroke Organisation. In Hong Kong, he is also a Fellow of the Hong Kong College of Physicians and Fellow of the Hong Kong Academy of Medicine. He holds a Visiting Professorship at Bournemouth University and Honorary Clinical Associate Professorship at the University of Hong Kong. He is also a Clinical Lecturer for the School of Pharmacy of Bath University, and for the MSc in Stroke Medicine of University College London. He is a regular speaker at GP Education Symposia. He is a PACES examiner for the Royal College of Physicians, and an examiner for the Imperial College London Medical School. He continues to peer review for the Medical Research Council and various stroke and neuroscience journals.
Dr Joseph Kwan has a unique specialism in stroke, dementia and ageing. He has particular expertise in acute stroke, stroke rehabilitation, stroke prevention, and cognitive dysfunction. He focuses on delivering personalised and holistic care that emphasises on promoting independent living, quality of life and return to work. He is a strong believer in using nutrition and exercise to improve the interaction between the brain, heart and mind.
Expertise
Stroke, dementia
Research & publications
1. Tanner A, Vassallo M, Kwan JSK, Allen SC. The pulmonary rehabilitation regimen: a treatment for frailty and "inflammaging". Br J Hosp Med 2019;79(8):432-437. 2. Leung DYP, Chan HYL, Yau SZM, Chiu PKC, Tang FWK, Kwan JSK. A video-supported nurse-led advance care planning on end-of-life decision making among frail geriatric patients: protocol for a randomised controlled trial. J Adv Nurs 2019;75(6):1360-1369. 3. Choy BNK, Zhu MM, Pang JCS, Chan JCH, Ng ALK, Fan MCY, Lu LPL, Kwan JSK, Mai JSM, Chiu PKC. Factors associated with poor eye drop administration technique and the role of patient education among Hong Kong elderly population. J Ophthalmology 2019 https://doi.org/10.1155/2019/5962065. 4. Ho, RTH, Fong TCT, Hon T, Chan WC, Kwan JSK, Chiu PKC, Lam LCW. Psychometric validation of Fuld Object Memory Evaluation in older adults with cognitive impairments. Aging & Mental Health 2019;23(6):711-717. 5. Ho, RTH, Fong TCT, Chan WC, Kwan JSK, Chiu PKC, Yau JCY, Lam LCW. Psychophysiological effects of dance movement therapy and physical exercise on older adults with mild dementia: a randomised controlled trial. J Gerontol B Psychol Sci Soc Sci 2018 Nov 28 DOI: 10.1093/geronb/gby145 6. Allen SC, Khattab A, Vassallo M, Kwan J. Inflammation and muscle weakness in COPD: considering a renewed role for theophylline. Curr Resp Med Rev 2018;14(1):35-41. 7. Wang B, Bao S, Zhang Z, Zhou X, Wang J, Fan Y, Zhang Y, Li Y, Chen L, Jia Y, Li J, Zheng W, Mu N, Wang L, Yu Z, Wong DSM, Zhang Y, Kwan J, Mak KFH, Ambalavanan A, Zhou S, Cai W, Zheng J, Huang S, Rouleau GA, Yang W, Rogaeva E, Ma X, Stroke George-Hyslop P, Chu LW, Song YQ. A rare variant in MLKL confers susceptibility to ApoE ?4-negative Alzheimer's disease in Hong Kong Chinese population. Neurobiology of Aging 2018;68:160.e1-7 8. Wong A, Black SE, Yiu SYP, Au LWC, Lau AYL, Soo YOY, Chan AYY, Leung TWH, Wong LKS, Kwok TCY, Cheung TCK, Leung KT, Lam BYK, Kwan JSK, Mok VCT. Converting MMSE to MoCA and MoCA 5-minute protocol in an educationally heterogeneous sample with stroke or transient ischemic attack. Int J Geriatr Psychiatr 2018 doi: 10.1002/gps.4846. 9. Lau KK, Wong YW, Teo KC, Chang RSK, Tse MY, Hoi CP, Chan CYm Chan OL, Cheung RHK, Wong EKM, Kwan JSK, Hui ES, Mak HKF. Long-term prognostic implications of cerebral microbleeds in Chinese with ischaemic stroke. J Am Heart Assoc 2017 doi: https://doi.org/10.1161/JAHA.117.007360. 10. Kwan JSK, Chiang LLW, Myint PK, Mak KFH, Lau GKK, Tse G, Wong A, Mok V. Antithrombotic therapy to prevent cognitive decline in people with small vessel disease on neuroimaging but without dementia. Cochrane Database of Systematic Reviews 2018 (in press). 11. Lam K, Kwan JSK, Kwan CW, Chong MLA, Lai CKY, Luo WQV, Leung AYM, Liu JYW, Xue B, Chi I. Factors associated with the trend of physical and chemical restraint use amongst long-term care facility residents in Hong Kong: data from an 11-year observational study. J Am Med Directors Assoc 2017 Aug 23. pii: S1525-8610(17)30361-4. doi: 10.1016/j.jamda.2017.06.018. 12. Leung DY, Lo SK, Leung AY, Lou VW, Chong AM, Kwan JSK, Chan WC, Chi I. Prevalence and correlates of abuse screening items among community-dwelling Hong Kong Chinese older adults. Geriatr Gerontol Int 2017;17(1):150-160 13. Tse G, Yeo JM, Tse V, Kwan JSK, Sun B., Gap junction inhibition by heptanol increases ventricular arrhythmogenicity by reducing conduction velocity without affecting repolarization properties or myocardial refractoriness in Langendorff-perfused mouse hearts. Molecular Medicine Report 2016;14:4069-74. 14. Yeo JM, Tse V, Kung J, Lin HY, Lee YT, Kwan JSK, Yan BP, Tse G. Isolated heart models for studying cardiac electrophysiology: a historical perspective and recent advances. J Basic Clin Physiol Pharmacol. 2017;28(3):191-200 15. Vassallo M, Mathie L, Sharma JC, Kwan J, Allen S. A comparative study of the use of three cognitive function screening tests on rehabilitation wards for older people. Eur Geriatr Med. 2017;8(1):54-8. 16. Lam K, Leung MF, Kwan CW, Kwan JSK. Severe spastic contractures and diabetes mellitus independently perdict subsequent minimal trauma fractures among long-term care residents. J Am Med Directors Assoc 2016 doi: 10.1016/j.jamda.2016.06.029. 17. Lau BHP, Kwan JSK, Cheung KSL. Depression moderates the frailty-subjective health link among Chinese near Centenarians and centenarians. Am J Geriatr Psychiatr. 2016 doi:10.1016/j.jagp.2016.05.014. 18. Lau BHP, Cheung KSL, Kwan JSK. Overlap of frailty, comorbidity, disability and poor self rated health in community-dwelling near centenarians and centenarians. J Am Geriatr Soc. 2016;64(4):900-1. 19. Vassallo M, Poynter L, Sharma JC, Kwan JSK. Nutritional risk, body mass index and rehabilitation outcome in cognitively impaired vs. cognitively normal patients. European Geriatric Medicine 2016;7(2):122-6. 20. Price M, Gunther A, Kwan JSK. Antiepileptic drugs for the primary and secondary prevention of seizures after intracranial venous thrombosis. The Cochrane Database of Systematic Reviews 2016 Apr 21 doi: 10.1002/14651858. CD005501.pub4. 21. Tang WH, Ma HM, Lee JSW, Hui E, Woo J, Kwan JSK. Quality of care of older patients with non-cancer diagnosis under the end-of-life program. Palliat Med Hosp Care Open J 2015;1(3):59-65 doi: 10.17140/PMHCOJ-1-111 [in press]. 22. Leung DY, Lo SK, Leung AY, Lou VW, Chong AM, Kwan JSK, Chan WC, Chi I. Prevalence and correlates of abuse screening items among community-dwelling Hong Kong Chinese older adults. Geriatr Gerontol Int 2015 Dec 2. doi: 10.1111/ggi. 23. Luo H, Wong GHY, Kwan JSK, Tang JYM, Chi I. Predicting Adverse Health Outcomes in Nursing Homes: A 9-Year Longitudinal Study and Development of the FRAIL-Minimum Data Set (MDS) Quick Screening Tool. J Am Med Directors Assoc 2015 Oct 23. pii: S1525-8610(15)00606-4. doi: 10.1016/j.jamda.2015.09.006. 24. Kwan JSK, Lau BHP, Cheung KSL. Towards a Comprehensive Index of Frailty: an Emerging Concept from the Hong Kong Centenarian Study. J Am Med Directors Assoc 2015 Apr 6. pii: S1525-8610(15)00184-X. doi: 10.1016/ j.jamda.2015.03.005. 25. Shea YF, Chu LW, Chan AO, Kwan JSK. Delayed diagnosis of an old Chinese woman with familial Alzheimer's disease. J Formos Med Assoc 2015 Jan 26. pii: S0929-6646(14)00322-2. doi: 10.1016/j.jfma.2014.11.003 26. Price M, Gunther A, Kwan JSK. Antiepileptic drugs for the primary and secondary prevention of seizures after intracranial venous thrombosis. The Cochrane Database of Systematic Reviews 2014 Aug 2;8:CD005501. 27. Shea YF, Mok WWY, Chan JFW, Kwan JSK. A hidden cause of recurrent asthmatic attacks. J Am Geriatr Soc 2014;62(7):1408-9. 28. Shea YF, Chan TC, Chang SKR, Hon FKS, Kwan JSK, Chu LW. Rapidly progressive ataxia during rehabilitation and a difficult road to diagnosis J Am Geriatr Soc 2014;62(8):1609-10. 29. Sykes L, Wood E, Kwan JSK. Antiepileptic drugs for the primary and secondary prevention of seizures after stroke. The Cochrane Database of Systematic Reviews 2014 Jan 24;1:CD005398. 30. Kwan J, Horsfield G, Bryant T, Gawne-Cain M, Durward G, Byrne CD, Englyst NA. IL6 is a predictive biomarker for stroke associated infection and future mortality in the elderly after an ischaemic stroke. Experimental Gerontology 2013;48(9):960-5. 31. Poynter L, Kwan J, Vassallo M. How does cognitive impairment impact on functional improvement following the rehabilitation of elderly patients? International J Clin Practice 2013;67(8):811-815. 32. Marigold R, Tiwari D, Günther A, Kwan J. Antiepileptic drugs for the primary and secondary prevention of seizures after subarachnoid haemorrhage. The Cochrane Database of Systematic Reviews 2013 Jun 5;6:CD008710. doi: 10.1002/14651858.CD008710.pub2. 33. Kwan J, Pickering RM, Kunkel D, Fitton C, Jenkinson D, Perry VH, Ashburn AM. Impact of stroke-associated infection on long term survival: a cohort study. J Neurol Neurosurg Psychiatry 2013;84(3):297-304. 34. Marigold R, Arias M, Vassallo M, All