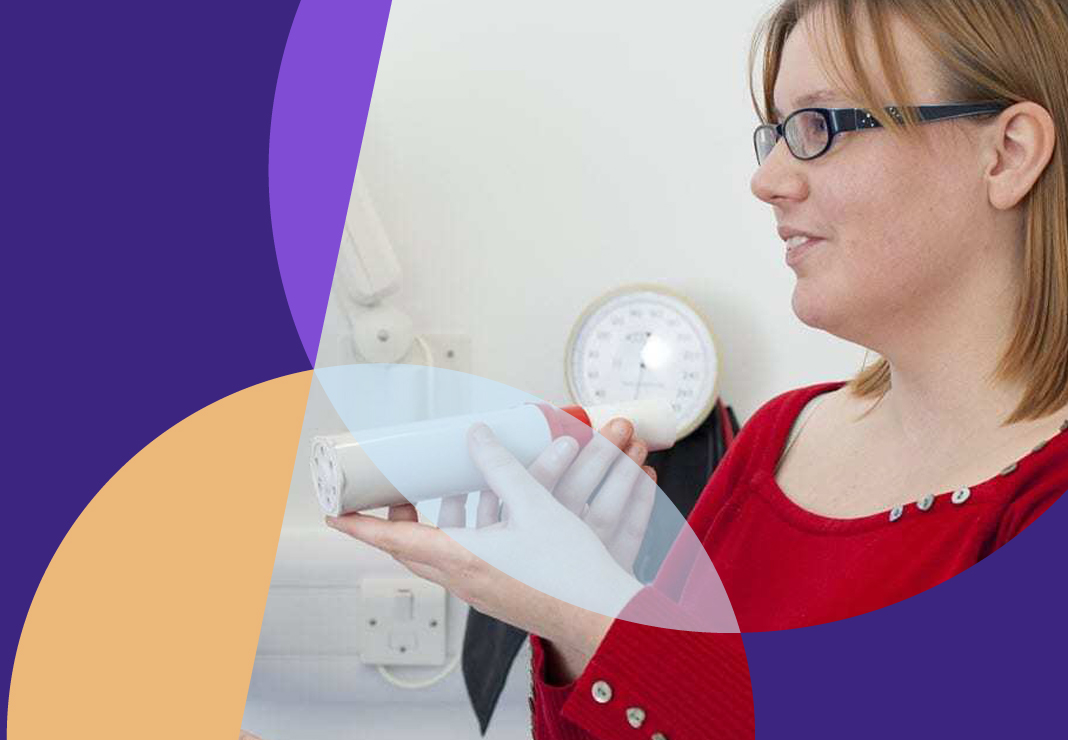 Respiratory conditions
Help with breathing and respiratory problems
Based at St Mary's, Hammersmith and Charing Cross hospitals we diagnose and treat a wide range of breathing and respiratory problems.
About the service
If you are having breathing problems or other issues with your respiratory system, then we will be able to help you.
Our respiratory health service, provided at St Mary's, Hammersmith and Charing Cross hospitals, has an excellent reputation due to the specialist expertise of our clinicians and the range of treatments we can provide.
Our service includes treatment for a wide range of breathing and respiratory problems including:
Asthma
Bronchiectasis
COPD (chronic obstructive pulmonary disease)
Fibrosis
Lung cancer
Persistent cough
Sarcoidosis
Tuberculosis
Pneumonia
Rapid diagnosis
Our diagnostics service for respiratory problems is second to none. We have a multi-skilled diagnostics team who will be able to undertake all the necessary tests to diagnose your condition.
Tests may include blood tests, chest x-rays, CT scans, thoracic ultrasound, lung function testing, biopsies or cardiopulmonary exercise testing (a method used to assess the heart and lungs at rest and during exercise). We have a streamlined diagnostic process meaning that we will be able to return your results to you within a few days.
We have an experienced team of bronchoscopists who are able to offer diagnostic bronchoscopies or a process called endobronchial ultrasound (EBUS) to diagnose lung cancer, sarcoidosis or tuberculosis. With our multidisciplinary team approach, this procedure allows real-time diagnosis, and also allows the clinical team to access hard to reach areas or smaller central lymph nodes, which are otherwise difficult to biopsy.
Patients generally recover quickly from bronchoscopy and EBUS and can usually go home the same day.
Tailored treatment
Once you have a diagnosis, you will be able to choose a consultant that is the most appropriate for your condition. You will then be cared for by a consultant-led multidisciplinary team. This is a team of health professionals including a radiologist, pathologists and specialty input from rheumatology and pulmonary hypertension experts.

We have a team of expert respiratory physiotherapists and specialist nurses and pharmacists.

Together, they will holistically review your case and recommend a tailored course of treatment for your care. Any recommendations will be discussed with you, and you are encouraged to take an active part in the decision making for your future treatment.
We will be able to offer you long-term follow-up for chronic conditions, giving you the reassurance of continuity of care.
Centre of excellence
If you have interstitial lung disease (ILD), you may be treated in the interstitial lung services centre at Hammersmith and St Mary's hospitals – part of a group of just 14 such centres across the UK. This status reflects the standards of care that we achieve for this disease through our unique multidisciplinary way of working.
We also have unique links with the world-renowned renal and respiratory vasculitis service linked to the West London Renal and Transplant Centre at Hammersmith.
We are a tertiary tuberculosis and lung infection centre and receive referrals from several regions around London and the South East.
We are also able to work closely with our colleagues who have expertise in haematology, pulmonary hypertension, rheumatology and kidney and transplant services, as well as with specialists in infectious diseases and cardiothoracic surgery.
Treatment options
We offer a wide range of treatments, including (but not exclusive to) oral and inhaled medications, steroid treatments, intravenous treatments and physiotherapy. Your treatment options will be discussed with you, and you will be part of all decisions about your care.
You will be offered continuity of care throughout your treatment with us, either as an inpatient or an outpatient.
Research
Many of our consultants also have research links with the Imperial College Respiratory Research Unit, meaning you will have access to the most up-to-date treatment options.
Our consultants have been involved in research for a range of respiratory concerns including asthma, COPD, tuberculosis and sarcoidosis.
There may be opportunities for you to participate in clinical trials for your condition. Please speak to your consultant to enquire if there are any applicable trials taking place.
Allergy service
It is possible that your respiratory problems may be associated with an allergy. We also offer a comprehensive allergy diagnosis and treatment service at Imperial College Healthcare Private Care.