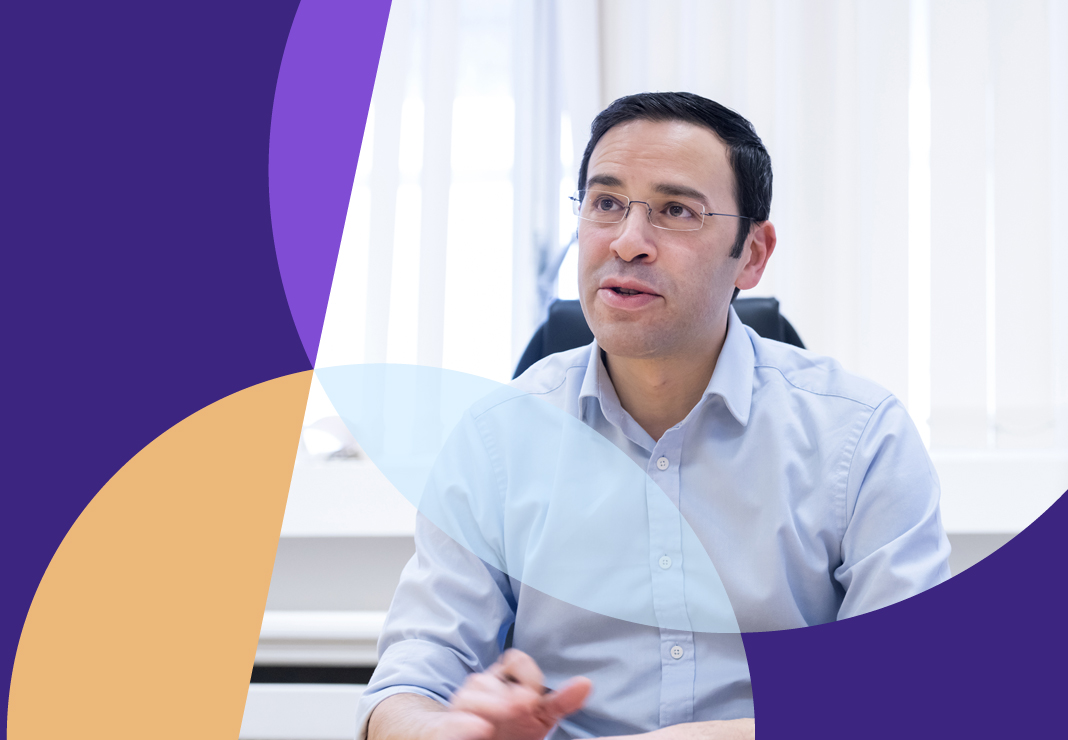 Neurology service
Care for brain injuries and other neurological disorders
Based at Charing Cross Hospital and St Mary's Hospital, we are part of Imperial College Healthcare NHS Trust, which is a regional neuroscience centre and home to one of London's eight hyper acute stroke centres.
About this service
Our neurology service provides outstanding care for brain injuries and other neurological disorders, either as an inpatient or an outpatient.
Our team of world-leading neurologists have a wealth of experience in dealing with all aspects of neurological disorder including the most severe brain injuries, and work as part of a multidisciplinary team to ensure that care is tailored to your needs, with the aim of delivering the best outcomes.
Services we offer
We offer a full range of inpatient and outpatient treatments for neurological disorders, including:
brain tumours
stroke/transient ischaemic attack (TIA)
multiple sclerosis (MS)
movement disorders including Parkinson's disease and essential tremor
epilepsy, including complex epilepsy
cognition and memory including dementia and Alzheimer's disease
acquired brain injury
headache/migraine
neuromuscular disease
peripheral nerve disease
neurogenetics (e.g Huntington's disease, myotonic dystrophy, Rett syndrome and fragile X syndrome)
neuro-infection (e.g. encephalitis, meningitis, HIV)
neuro-ophthalmology (e.g. unexplained vision loss)
dizziness, balance and eye movement disorders
We offer treatments including deep brain stimulation for movement disorders, disease-modifying therapies for patients with MS, botox for headache and movement disorders, hyper acute stroke interventions including thrombolysis, and mechanical clot retrieval.
Support with recovery
Our care does not stop with surgery. We also offer an internationally respected neurorehabilitation service based at Charing Cross Hospital, which provides specialist care to aid recovery from neurological disorders.
Why choose us
Our affiliation to Imperial College Healthcare NHS Trust gives us access to the only multidisciplinary traumatic brain injury service (TBI) in the UK at St Mary's Hospital. We also offer an expert service in the initial investigation, treatment and care immediately following a stroke through the hyper acute stroke unit (HASU) at Charing Cross Hospital.
A centre of excellence
Imperial College Healthcare NHS Trust is a regional neuroscience centre, bringing together expertise from the spectrum of neurological disorders.
We are a centre of national excellence for patients with eye movement, balance disorders or dizziness and we have an internationally recognised multiple sclerosis (MS) service. The Trust also has the UK's largest group of patients receiving disease modifying therapies.
Our dementia service has unrivalled expertise in using advanced imaging for the diagnosis of Alzheimer's disease. As one of London's eight hyper acute stroke centres we provide a high-quality acute stroke treatment service, in conjunction with the stroke physicians, vascular surgeons, and neuro-radiologists.
Research and innovation
Imperial College Healthcare NHS Trust is an academic health science centre, meaning our teams are able to bring the most cutting edge research straight to our patients. We are the first private neurosurgery service in the UK that offers MRI-guided focused ultrasound (MRgFUS) as a means to treat essential tremor and Parkinson's tremor.