Contact
General Enquiries

020 3311 1234
Visitor Information
Visiting restrictions are in place. Please call the ward to find out more. Find your hospital ward contact information:
About
We are an accredited cancer centre for the treatment of women with gynaecological cancer including cancer of the cervix, ovary, vagina, vulva and womb (uterus). We have a team of leading clinicians with expertise in the management of gynaecological oncology.
We are able to offer a range of highly specialist surgery including radical abdominal trachelectomy in invasive cervical cancer for tumours too large to be considered for vaginal trachelectomy (an operation to remove cancer from the cervix retaining fertility), laparoscopic cancer surgery, and extensive radical techniques for advanced and recurrent cancer.
We also treat patients with chemotherapy and radiotherapy depending upon individual treatment plans.
Additional information
Clinical trials and research
We offer women with gynaecological cancer the opportunity to enter appropriate local, national and international research studies. These studies include new ways to diagnose cancer, new treatments such as novel targeted therapies against specific tumours or new surgical procedures, new ways of delivering care, and understanding and improving patient experience. All research studies are voluntary.
Further online resources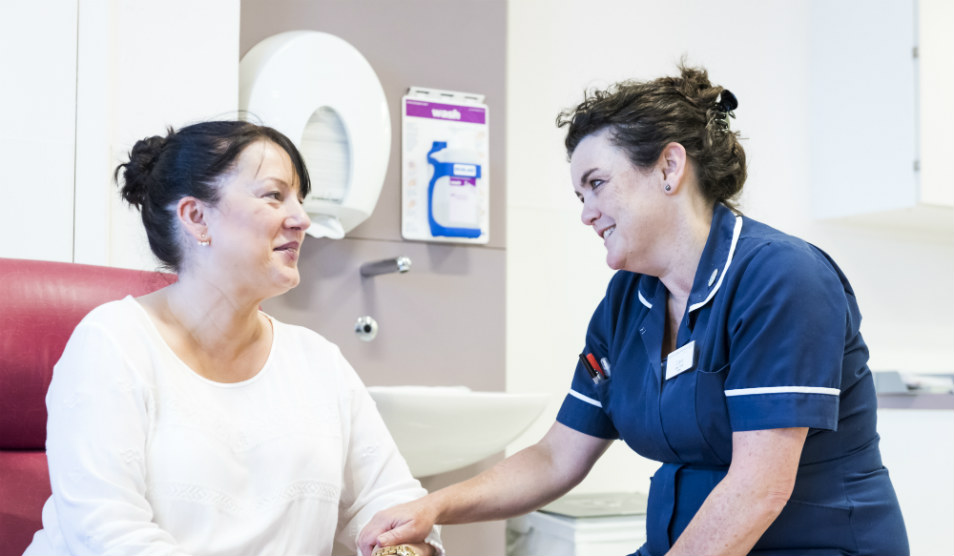 The doctor and the clinic team in gynaecological cancer outpatients are the most caring and supportive team that I have ever experienced. The quality of care over the last 10 years has been excellent. I would highly recommend this service to anyone.

Jane