Our cardiac physiologists are an important part of our workforce – transforming patients' lives by supporting to diagnose and treat patients with heart disease.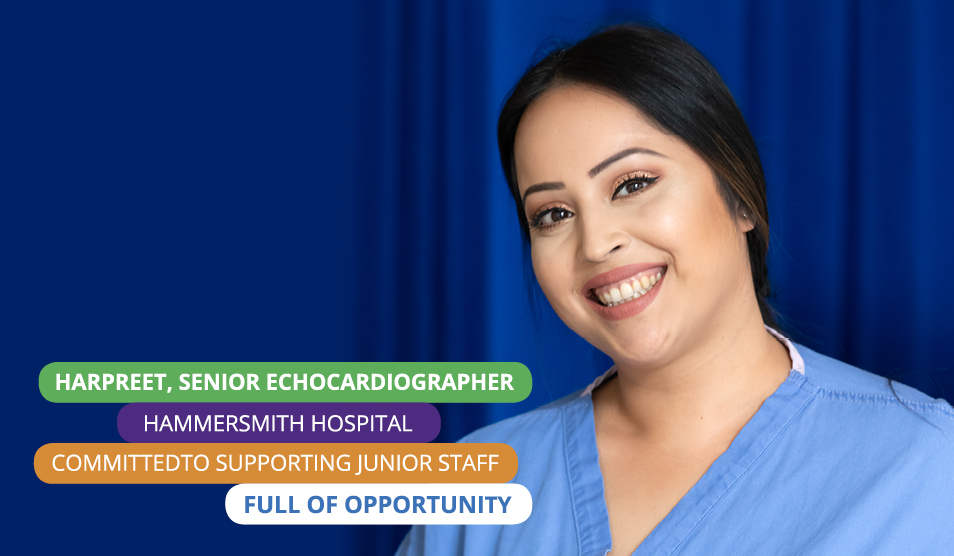 Be at the heart of the action
Work in an exciting and innovative environment in hospitals that have made history.
Develop a special interest
As one of Europe's largest hospital trusts, we can accommodate almost any special interest. And we'll encourage you to pursue it – from echocardiography and devices to electrophysiology and cath labs– there's a wide range of options available.
Benefit from the latest technology
We adopt the latest technologies quickly and our department is at the cutting edge of developments within the profession. This includes being one of only three Trusts in London where cardiac physiologists perform LINQ device implanting procedures. We also provide cardiac assessment and treatment for pregnant women and patients with end-stage kidney disease.
Experience a variety of working environments
Not only do we employ cardiac physiologists across our major acute hospitals at Hammersmith, St Mary's and Charing Cross, we also provide clinics out at different community locations, meaning there is no shortage of settings for you to work in.
We provide training and development opportunities to support nursing practice. Our cardiology service at Hammersmith Hospital is one of London's eight heart attack centres, providing specialist 24-hour emergency care and treatment for anyone suspected of having a heart attack in the west London area.
General cardiology outpatient clinics at Hammersmith Hospital are held three days per week with sub-specialty clinics for heart failure and complex arrhythmia. All clinics are supported by a cardiac physiological measurement service, providing a one-stop service for patients – and lots of development opportunities for you.
Contribute to world-leading research
At Imperial College Healthcare you can achieve extraordinary things with extraordinary people. As part of an academic health science centre you'll be working with leading clinicians of all backgrounds pushing the boundaries in patient care.