Allied health professionals
Allied health professionals provide treatment, diagnosis and support that help transform people's lives.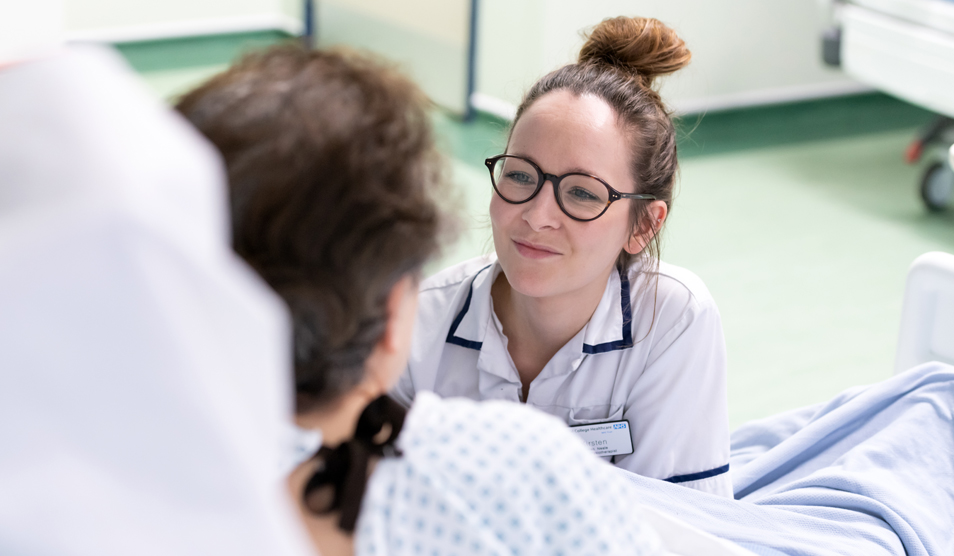 From pharmacists, occupational therapists and dieticians to physiotherapists, radiographers and speech therapists, allied health professionals (AHPs) provide treatment, diagnosis and support that help transform people's lives.

A vital part of the team here at Imperial College Healthcare NHS Trust, our AHPs work closely with other professionals such as doctors, nurses and social workers.
Imaging
Our imaging department is leading edge and supports all specialities, offers the full spectrum of imaging modalities and delivers advanced clinical practices such as cross-sectional cardiac imaging in CT and MR; radiographer led CT colonoscopy examinations, and highly complex interventional radiology. We have the largest clinical research imaging centre in Europe and are the first UK centre with an MR-guided trans-cranial FUS unit for non-invasive treatment of tremors.

Imaging ultrasound delivers non-obstetric specialities excepting early pregnancy and recurrent miscarriage clinics. Ultrasonographers perform a wide range of general and complex examinations as independent reporting practitioners covering small parts, Doppler, Gynae and diagnostic MSK (at some sites).

Women's ultrasound staff rotate between Queen Charlotte's & Chelsea Hospital, a designated centre for tertiary medicine with a level 3 neonatal unit, and St Mary's Hospital, which has a level 2 neonatal unit. Staff have close links with the Centre for Fetal Care and the early pregnancy unit, and are active in audit and research.
Pharmacy
Our pharmacy staff support clinical teams by optimising the use of medicines, safely dispensing medicines to patients, conducting research and providing education and training at each of our hospital sites. The department provides a 24-hour, 365 days a year on-call service.
Therapies
Our physiotherapists, occupational therapists, nutrition and dietetics specialists, and speech and language therapists deliver services, research and education to support rehabilitation and adaptation. They work across many areas of the Trust to ensure the best outcomes for patients. Over the last ten years, our therapies department has had over 120 papers published in peer-reviewed journals and presented at hundreds of conferences around the world.
Apply online
See current vacancies for allied health professionals
If you have any questions or would like to speak to someone about our current vacancies you can email imperial.Nurse.Recruiters@nhs.net.