Our staff bank offers registered nurses, healthcare assistants, allied health professionals, healthcare scientists, managers and clerical workers the opportunity to work additional shifts across our five hospitals in north west London.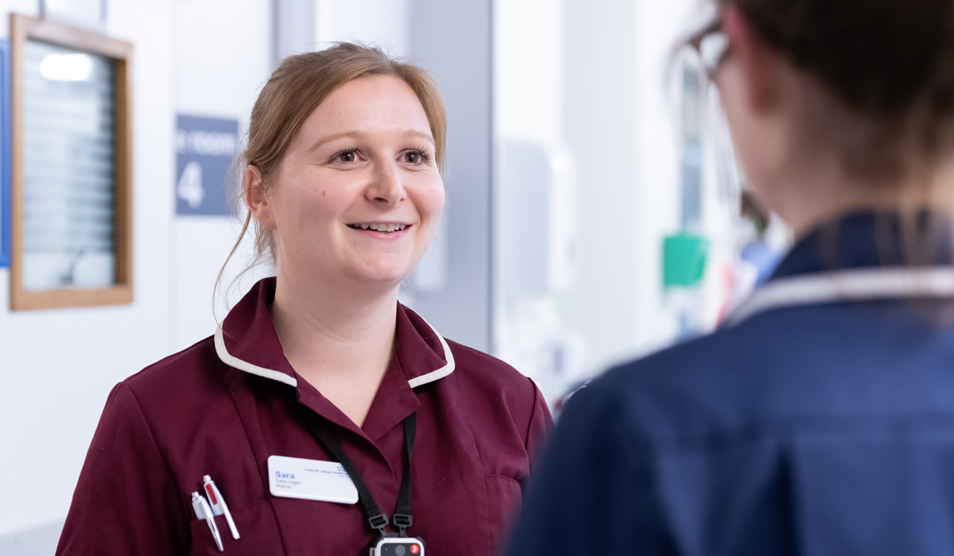 The bank is run as a managed service by Reed, although all bank workers have a flexible working agreement with the Trust.
Specialties we recruit
We recruit to all specialties across the Trust including:
Intensive care
Theatres, recovery and anaesthetics
Accident and emergency
Cardiology
Midwifery
Renal
General/acute medicine and surgery
Paediatrics
Chemotherapy
Sonography
Physiotherapy/occupational therapy/speech and language therapy
Pathology
Finance
HR
ICT
Benefits of working for the staff bank
Competitive pay rates with enhancements for specialist qualifications
Enhanced pay rates for nights, on weekends and on bank holidays
Regular shifts and medium to long-term assignments are often available
Free uniform - where applicable
Flexible working
Online booking
Electronic time sheets
Weekly pay
Access to the pension scheme
Who can apply?
To register, you must be:
eligible to work in the UK
a registered nurse/AHP/scientist with at least six months' postgraduate experience or a nursing/healthcare assistant with a minimum of six months' previous acute NHS experience or relevant experience for administrative roles
The recruitment process
You must:
pass a face-to-face interview with a bank resourcer
pass a drug calculations assessment where applicable
provide appropriate qualification certificates
provide proof of identity and eligibility to work in the UK
provide references covering the last three years
pass an enhanced Disclosure and Barring Service (DBS) check for all clinical roles
pass occupational health clearance
We estimate the recruitment process will take two to four weeks from the date of your interview. If you're already an employee at the Trust, there's a fast-track process for joining the staff bank.
How to apply
Contact our recruitment team on:
020 8167 2495 for AHP/HSS & A&C recruitment
020 8167 2496 for nurse and HCA recruitment
020 8167 2493 for doctors recruitment
020 7220 4746 for Hotel Services (cleaners/porters/catering) recruitment
Or email imperial.staffbank.recruitment@nhs.net