Join our staff bank and work additional shifts across our five hospitals or take on a temporary contract with us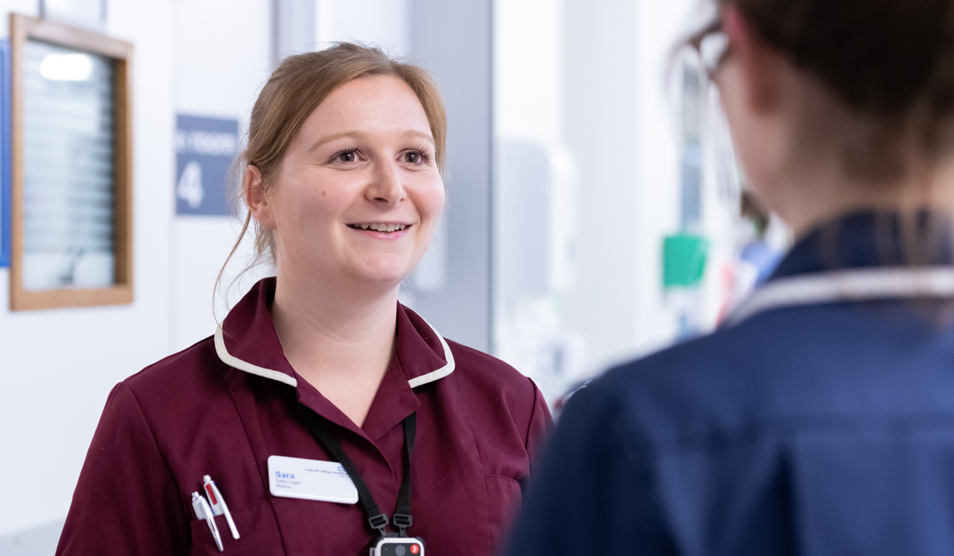 If you are interested in working for us on a flexible or temporary basis, you can join the staff bank. We recruit people from many different professions including:
Registered nurses across multiple specialties
Healthcare assistants
Allied health professionals
Healthcare scientists
Managers
Administrative staff
Doctors
Our bank is managed by a recruitment company called Reed.
What is the bank staff recruitment process?
Complete our online application form
Our recruitment team will invite you to interview
Complete remote pre-employment checks and online mandatory training
You will be set up on Bank and be ready to work
We estimate the recruitment process will take two to four weeks from the date of your interview. If you're already an employee at the Trust, there's a fast-track process for joining the staff bank. You can register for the bank via NHS Jobs.
For questions, contact 020 3312 7881 or email imperial.staffbank.recruitment@nhs.net.
Why join the bank?
Joining the staff bank gives you the freedom and flexibility to select the shifts that work for you, and to earn competitive rates. If you take a temporary contract with us, you'll have the opportunity to gain new skills and experience, as well as getting a feel for what it's like to work in one of our hospitals.
We offer regular shifts and medium to long-term assignments, with enhanced pay rates for nights, weekends and bank holidays. With an online booking system, choosing your shifts couldn't be easier. And you'll be paid weekly.
You'll also benefit from access to the NHS pension scheme and, in some areas, you will receive a free uniform.
Access to our shift portal
When you sign-up to our staff bank, you will have access to an online portal where you can see available shifts you are eligible to work, and book into them. When you've completed your shift, you log your hours online and your supervisor will authorise them.
If you are already working for the Trust and want to do extra shifts via the bank, you need confirmation from your manager. Normally Trust staff work on the bank in an equivalent role, or in a role which is a band lower than their own role.
If you are an allied health professional, a manager, or if you work in an administrative or clerical role, we will contact you if a temporary role that you can apply for becomes available.
Pay and benefits for bank staff
If you work for us through our staff bank you will be paid a week in arrears on a Friday. Your rate of pay will depend on your role and the area you will be working in.
Eligibility for the staff bank
To register for the staff bank, you must be:
eligible to work in the UK
a registered nurse, allied health professional or scientist with at least six months' postgraduate experience or
a nursing/healthcare assistant with a minimum of six months' previous acute NHS experience or
A manager or administrative or clerical worker with relevant experience for the available role
If you would like to join the staff bank you need to:
have a successful face-to-face interview with a member of the bank team
pass a drug calculations assessment where applicable
provide appropriate qualification certificates
provide proof of identity and eligibility to work in the UK
provide references covering the last three years
pass an enhanced Disclosure and Barring Service (DBS) check for all clinical roles
gain occupational health clearance