Key contact information including: hospital sites, services, ward details, information on changing and cancelling appointments and how to submit your feedback.
Main address
Imperial College Healthcare NHS Trust
The Bays
South Wharf Road
St Mary's Hospital
London W2 1NY
020 3311 3311
Our hospitals
Click on the links below for information on each hospital site, including ward contact details, where to park your car, how to find us, maps and hospital facilities.
Further contact information
Useful links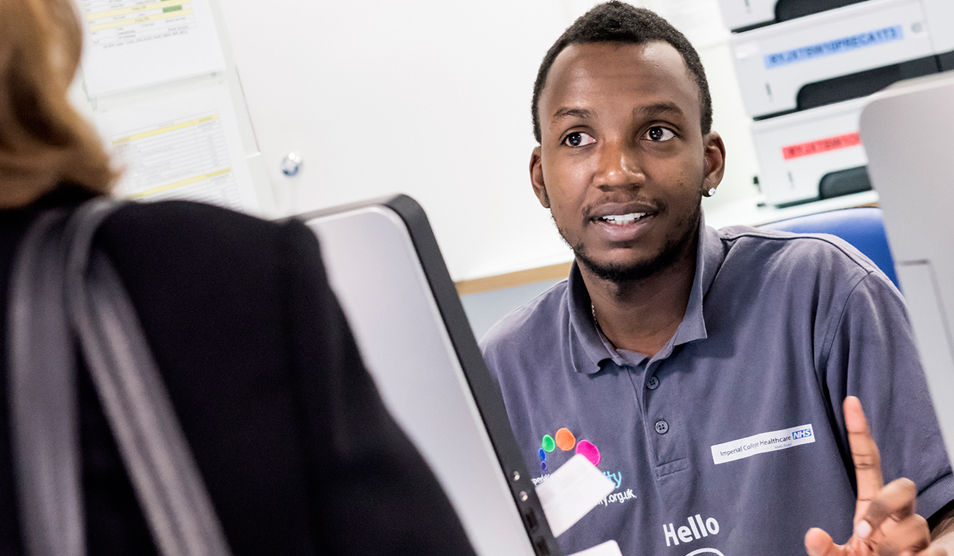 It's really important that patients, their families and carers, and local residents are involved in informing and shaping everything we do, at all levels of our organisation. We are here to serve you and so we need to understand your needs and preferences. We believe that wider patient and public involvement can help us provide better care and ensure we play our part locally in creating strong and healthy communities.
We gather and analyse feedback that we receive through NHS Choices, national and local surveys, our patient advice and liaison service and complaints. We seek views and undertake consultations about specific changes and developments. But we also want to encourage other, more active ways of getting involved. We've listed the main ways here so that you can find the right approach for you.