Management team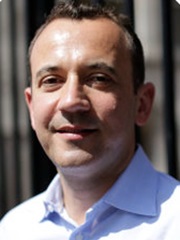 Professor Alan Winston (lead clinician)
Professor Alan Winston is a consultant physician at Imperial College Healthcare and a professor of HIV and genitourinary medicine at Imperial College London. He has an MD in antiretroviral clinical pharmacology and his research focuses on non-infectious co-morbidities associated with HIV-disease in the modern antiretroviral era, with a strong focus on central nervous system complications.

Professor Winston qualified from Glasgow University and undertook training in general medicine and HIV medicine in the UK and Australia. He leads the HIV and GU clinical trials unit at St Mary's Hospital. He is the principal clinical investigator on the POPPY study, a cohort study describing the incidence and nature of co-morbidities in HIV and was the Clinical Research Network lead for Covid-19 vaccine studies in north west London during the pandemic.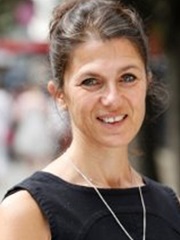 Professor Sarah Fidler (consultant in clinical trials):
Professor Sarah is an HIV consultant at Imperial College Healthcare and a senior academic at Imperial College London. Her main research focus is the strategic use of antiretroviral therapy and novel innovative therapies towards HIV cure. She led the SPARTAC trial, an international randomised trial testing the use of short course ART in acute infection. She leads the HIV UK CHERUB collaboration, which is a national NIHR-BRC supported consortium of community advocates, scientists and clinicians working to investigate HIV cure. She is a member of the international AIDS society cure and EU2 Cure initiatives.

Professor Fidler has led observational studies exploring measures of the HIV reservoir and immune responses. She was the chief investigator for the first randomised control trial in treated acute HIV infection testing. She is currently leading the RIO Trial, testing HIV-specific broadly neutralizing antibody infusions to control HIV instead of regular oral ARVs. She co-leads a multi-disciplinary care service for young adults with perinatally acquired HIV infection. In partnership with UKHSA, Professor Fidler also runs a national referral service for diagnostic and medical management for people with indeterminate HIV results and spontaneous viral controllers. She is a member of the British HIV association antiretroviral treatment guidelines committee.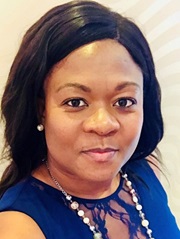 Idah Mojela (research nurse manager)
Idah Mojela is a registered nurse with Masters in Public Health from City University of London. She worked at Imperial College Healthcare from 2001 as cardiac ICU nurse and moved to research within the same department. She moved to Neurosciences to lead the Parkinson research team before moving to her now current position as a lead research nurse for Infectious Disease and clinical trials manager.

Idah's interest and desire is that research be equitable and accessible to all service users.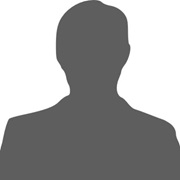 Wil Ayap (team leader)
Wil Ayap is a registered nurse. He worked in the John Warin Infectious Disease Ward, Oxford University Hospitals NHS Foundation Trust, before transferring to London where he worked at the Jefferiss Wing Centre for Sexual Health at Imperial College Healthcare. He has worked in clinical research at the Clinical Trials Centre since 2013.

Wil has worked on many sexual health studies over the years, including several Pre-Exposure Prophylaxis (PrEP) studies which have led to PrEP being commissioned for use in England.
Junior doctors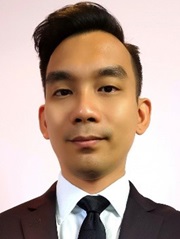 Dr Ming Lee
Ming Lee is a clinical research fellow in sexual health and HIV at Imperial College London, and visitor to the Frater Lab, University of Oxford. He completed his specialty training at Guy's and St Thomas Hospital NHS Foundation Trust in 2020. Currently his research includes investigating the impact of HIV-specific broadly neutralising antibodies in gut tissue, and the development of a novel assay for latent HIV reservoir measurement.

His academic interests include investigation of novel immunotherapeutics for HIV remission strategies. Other clinical interests include improving the quality of life for people living with HIV, and HIV and STI prevention in key populations. He is also a member of the BHIVA guidelines and external relations sub-committee and editorial fellow at the journal of Sexually Transmitted Infections.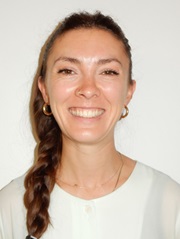 Dr Merle Henderson
Merle Henderson is a Clinical Research Fellow in HIV at Imperial College London. She is currently undertaking a PhD in Infectious Disease; her research focuses on the effects of HIV on the central nervous system.

Dr Henderson qualified from the University of Manchester in 2014. She has subsequently worked in general and HIV Medicine in the UK and South Africa. She is working on several clinical trials in HIV and Genitourinary Medicine at the Clinical Trials Centre.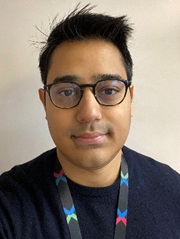 Dr Jesal Gohil
Jesal Gohil is a Clinical Research Fellow in HIV at Imperial College London. He is currently working on clinical trials in HIV at the Clinical Trials centre.

Dr Gohil qualified from The University of Liverpool in 2014. He has subsequently worked in HIV medicine in the UK and conducted research related to HIV in the Philippines. He is due to conduct a postgraduate research degree in the field of HIV.
Nurses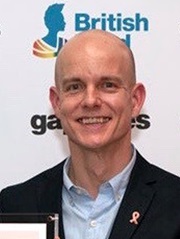 Euan Sutherland
Euan Sutherland has a nursing background in emergency care, organ donation and sexual health nursing, before moving to work in clinical trials.

He is the lead study coordinator for the RIO and STRIVE studies.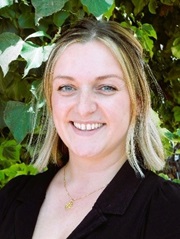 Charlotte Blake
Charlotte Blake is a registered nurse working on sexual health studies within the Clinical Trials Centre. She has worked across London since 2016, specialising in gynaecology and emergency obstetric care. She joined the research team in 2021, and her clinical interest is sexual health.

She is currently the lead nurse for EAGLE-1, a study investigating a new antibiotic treatment for gonorrhoea.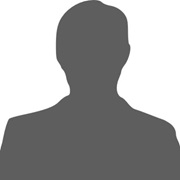 Ian McGuinness
Ian McGuinness is a registered nurse and completed his training as a nurse in Cardiff in the 1990s. He moved to London after completing his training and worked on HIV wards for many years. He then worked at Wharfside Clinic, before moving to specialise in research at the Clinical Trials Centre in 2019.
He is the study lead study coordinator for LAPTOP and POPPY.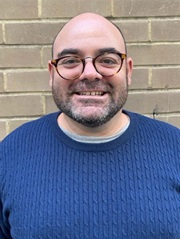 Marcelino Molina
Marcelino Molina completed his nursing training in Cordoba, Spain, in 2010. He has a BSc in Biology (2002) and an MSc in Experimental Biosciences (2005).

He has worked as a nurse in London since 2012, in stroke inpatient care, cardiac catheter labs, oncology, and most recently in Covid-19 research. He joined the Clinical Trials Centre in October 2022.

He is the lead study coordinator for the SEPAC study.
Our principal investigators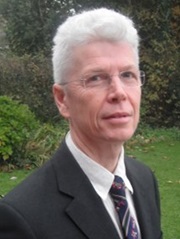 Professor Graham Taylor
Professor Graham Taylor did his medical training at the University of Birmingham, graduating in 1981. He completed his general internal medicine training in England and Wales, before moving to the Solomon Islands in 1988, where he was chief medical officer (medicine) until 1991. On his return to the UK, he joined St Mary's Hospital Medical School as a MRC Clinical Research Fellow, working on HIV Clinical Trials. In 1992 he co-founded the HTLV-1 research clinic (now the National Centre for Human Retrovirology), and the HIV Antenatal service at Imperial College London.

His clinical interests are HTLV-1 and HIV in pregnancy, and he is currently the principal investigator on the DOLOMITE study, investigating the effects of Dolutegravir on pregnancy in women with HIV. He is the head of Section of Virology, Department of Infectious Disease, Imperial College London.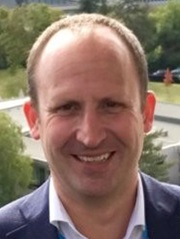 Professor Graham Cooke
Professor Graham Cooke is an NIHR research professor of infectious diseases, based in the Department of Infectious Disease at Imperial College London. He leads the Infection and Antimicrobial Resistance theme for the NIHR Imperial Biomedical Research Centre (BRC). A major focus of his research has been to provide the scientific evidence underpinning efforts to eliminate viral hepatitis as a public health threat through investigation of disease burden, modelling, and clinical studies (PROLIFICA and STOPHCV consortia and STOPHCV-1 trial). In response to Covid-19, he co-ordinated the virtual Covid-19 theme of the NIHR Imperial BRC and was a member of the World Health Organisation Covid-19 treatment guidelines group. He led clinical development of the COVIDnudge diagnostic and is a principal investigator for the REACT studies which have recruited over 3 million people to self-testing studies for Covid-19.

He is active in promoting access to medicine and patient safety. A member since 2015, he chairs the WHO Committee on the Selection and Use of Essential Medicines, responsible for updating and maintaining the WHO Essential Medicines List (EML) and other areas of medicines use, such as the AWaRe index. He was appointed to the Expert groups in HIV and hepatitis (the latter as convenor) for the Infected Blood Inquiry. He is a non-executive director and Deputy Chair of the board of the MHRA.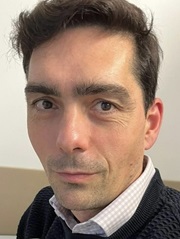 Dr Borja Mora-Peris
Dr Borja MoraPeris is a consultant in HIV and sexual health at Imperial College Healthcare. He finished his internal medicine training in 2010 at Hospital Clinic, in Barcelona. Following this, he undertook HIV research in Johannesburg exploring access to care and completed a Masters in Tropical Medicine at the London School of Hygiene and Tropical Medicine.

He completed his PhD exploring antiretroviral activity within the central nervous system, and has published widely in this area. He currently works clinically at St Mary's Hospital, where he is the lead for HIV/TB coinfection, and runs the undergraduate placement in HIV medicine and sexual health. His research interests more recently include HIV pre-exposure prophylaxis, management of gonorrhoea and HIV cure.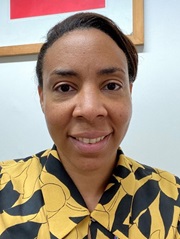 Dr Lamsi Dosekun
Dr Lamsi Dosekun is a consultant in sexual health and HIV at Imperial College Healthcare. She is the lead clinician for sexual health in gay, bisexual and other men who have sex with men , post and pre-exposure prophylaxis for HIV. Her sexual health interests are in STI and HIV prevention in patients in high-risk groups and she set up the now established PrEP service.

She has been co-investigator on numerous clinical trials including the PROUD study, and principal investigator on the NHSE multicentre IMPACT PrEP trial, enrolling over 500 participants. She is currently principal investigator on a commercial PrEP trial (Discover).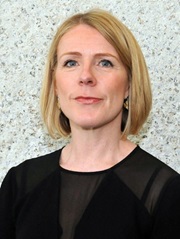 Dr Nicky Mackie
Dr Nicky Mackie is a consultant in HIV medicine at Imperial College Healthcare. She completed her speciality training at St Mary's hospital and undertook research in the field of HIV-1 drug resistance. She runs the Virtual Clinic for discussion of complex management issues in persons living with HIV.

She is vice-Chair of the British HIV Association (BHIVA), Chair of the BHIVA Conferences Committee and involved in writing national guidelines. In addition she is co-Chair of the NHSE London HIV Clinical Forum and co-Chair of the NWL sector CRG for HIV and Sexual Health. She has a keen interest in education and organises and teaches on courses run by the European AIDS Clinical Society (EACS) and BASHH (British Association for HIV and Sexual Health). Nicky is the principal investigator at St Mary's for the Positive Voices study.