Miss Pallavi Tyagi
Consultant ophthalmologist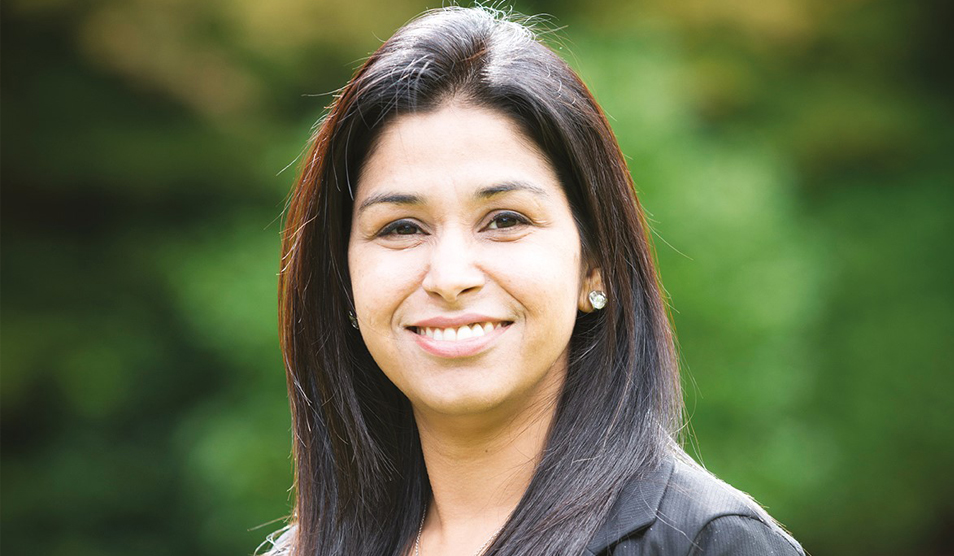 Patient age group

Adults and children

Consultant registered on

20/11/2007

Primary medical qualifications

MBBS MS FRCOphth

Foreign languages

Gender

Female

Services

Hospitals
Background
Ms Pallavi Tyagi is a consultant ophthalmic surgeon specialising in cataracts, retinal diseases and vitreoretinal surgery. She completed her ophthalmology training in Scotland followed by fellowships in vitreoretinal surgery from Moorfields Eye Hospital, London and Tennent Institute of Ophthalmology, Glasgow. Her results for cataract surgery are above national average and she is trusted by her colleagues to perform complex surgeries and lens exchanges.
She is experienced in treatment of retinal diseases such as diabetic retinopathy, macular degeneration, vein and artery occlusion with retinal lasers and intravitreal injections. She is an expert vitreoretinal surgeon for treatment of macular holes, epiretinal membrane, retinal detachment, floaters etc. She has keen interest in research, education and training of junior ophthalmologists.
She is a faculty for teaching cataract surgery and examiner at the Royal College of Ophthalmologists. She has published several research papers and has been an invited speaker on many national and international conferences. She is a chief investigator on research project on retinal disease undertaken for British Ophthalmic Surveillance Unit.
Expertise
Cataract surgery, vitreoretinal surgery for macular hole, epiretinal membrane, retinal detachment, diabetic retinopathy, macular degeneration, retinal vein occlusion.
Research & publications
1. Maguire MJ, Steel DH, Yorston D, Hind J, El-Faouri M, Jalil A, Tyagi P, Wickham L, Laidlaw AH. Outcome of Revision Procedures for Failed Primary Macular Hole Surgery. Retina. 2020 Dec 7. doi: 10.1097/IAE.0000000000003072. Epub ahead of print. PMID: 33315821.
2. Grinton M, Melville H, George G, Tyagi P, Avery P, Wickham L, Steel DH. Determinants of vitreomacular traction width: associations with foveal floor width and vitreoretinal interface changes. Acta Ophthalmol. 2020 Nov 16. doi: 10.1111/aos.14674. PMID: 33191646.
3. Murphy DC, Melville HJ, George G, Grinton M, Chen Y, Rees J, Tyagi P, Wickham L, Steel DH. The association between foveal floor measurements and macular hole size. Ophthalmol Retina. 2020 Oct 6:S2468-6530(20)30403-6. doi: 10.1016/j.oret.2020.09.023. PMID: 33035712.
4. Tyagi P, Santiago C. New features in MEK retinopathy. BMC Ophthalmol. 2018 Sep 14;18(Suppl 1):221. doi: 10.1186/s12886-018-0861-8. PMID: 30255823; PMCID: PMC6157024.
5. Tyagi P, Juma Z, Hor YK, Scott NW, Ionean A, Santiago C. Clinical response of pigment epithelial detachment associated with neovascular age-related macular degeneration in switching treatment from Ranibizumab to Aflibercept. BMC Ophthalmol. 2018 Jun 22;18(1):148. doi: 10.1186/s12886-018-0824-0. PMID: 29929478; PMCID: PMC6013852.
6. Pallavi Tyagi; Zain Juma; Loreena Bilal; Cynthia Santiago. Initial results of Aflibercept (Eylea) in diabetic macular oedema in North-East Scotland (ARVO meeting abstract) Invest. Ophthalmol. Vis. Sci September 2016, Vol.57, 2096
7. Z Juma, P Tyagi, C Santiago and A Ionean Two-year outcomes of intravitreal (IVT) ranibizumab for macular oedema secondary to branch retinal vein occlusion (BRVO) and central retinal vein occlusion (CRVO) Clinical audit meeting abstract. Eye (2017) 31, S10–S17 http://dx.doi.org/10.1038/eye.2017.148
8. Tyagi P, Juma Z, Reddy A. Retinal features in Mulvihill Smith Syndrome: Ophthalmic genetics. 2016 June 8: 1-4. PMID 27268268.
9. Tyagi P, Kumarasamy M. Dilemma in management of glaucoma secondary to metastatic carcinoma. Glaucoma case awards 2015. Eyenews Supplement July/August 2016
10. Shiao Wei Wong; Pallavi Tyagi; Simon A Hewick. Diabetic Macular Oedema and Intravitreal Bevacizumab Injections. (ARVO meeting Abstract) Invest. Ophthalmol. Vis. Sci. 2014; 55(13):1760.
11. Shiao Wei Wong; P. Tyagi; K. Khan; S. Hewick; Lucia Kuffova. Clinical course of a cohort of patients with Punctate inner Choroidopathy managed with different modalities of treatment in North of Scotland. (ARVO meeting abstract). Invest. Ophthalmol. Vis. Sci. 2013; 54(15):5379.
12. Tyagi P, Whyte IF. Adder bite on eyelid along with retained intraorbital fangs. Orbit. 2014 Apr;33(2):127-8. doi: 10.3109/01676830.2013.844171. Epub 2013 Nov 6. PMID: 24195742.
13. Tyagi P, Shah N, Jabir M. Intraoperative clouding of a posterior chamber intraocular lens. Int Ophthalmol. 2011 Dec;31(6):483-4. doi: 10.1007/s10792-011-9481-5. Epub 2011 Dec 3. PMID: 22139350.
14. Tyagi P, Hashim AA. Ocular decompression retinopathy following post-trabeculectomy suture lysis and management with triamcinolone acetonide. Int Ophthalmol. 2011 Oct;31(5):425-8. doi: 10.1007/s10792-011-9472-6. Epub 2011 Nov 5. PMID:22057789.
15. Tyagi P, Asensio M, Bekir OA, Jabir M. Subconjunctival Loa loa. BMJ Case Rep. 2011 Sep 8;2011. pii: bcr0620103075. doi: 10.1136/bcr.06.2010.3075. PMID: 22714600.
16. Tyagi P, Tyagi V, Hashim AA. Ocular and non-ocular manifestations of hypohidrotic ectodermal dysplasia. BMJ Case Rep. 2011 Apr 1;2011. pii: bcr0120113731. doi: 10.1136/bcr.01.2011.3731. PMID: 22700604.
Private practice