Miss Judith Hunter
Consultant plastic and reconstructive surgeon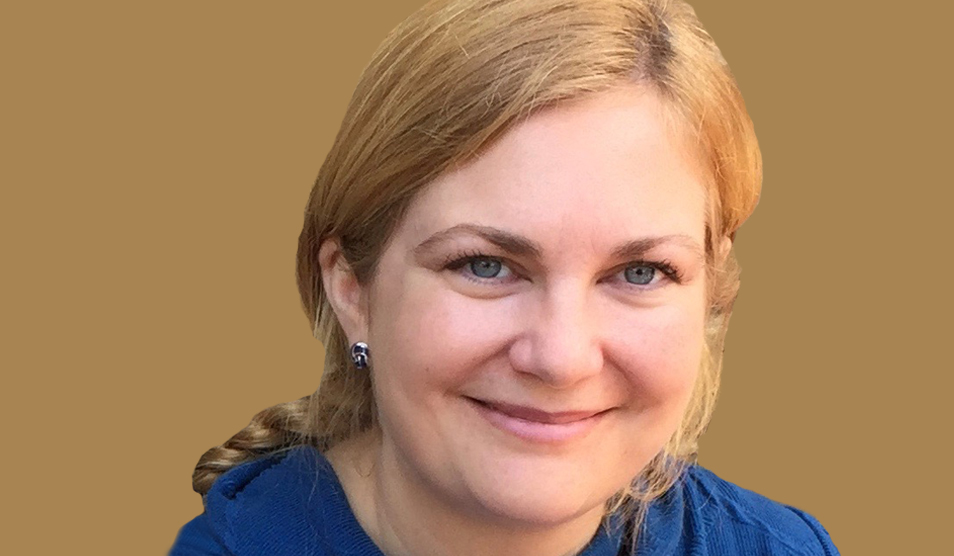 Patient age group

Adults

Consultant registered on

02/02/2001

Primary medical qualifications

MA MB BChir MD FRCS (Plast)

Gender

Female

Services

Hospitals
Background
Miss Judith Hunter has been a consultant at Imperial College Healthcare NHS Trust since January 2015. She graduated from the University of Cambridge with a first class degree, and trained for over 10 years in plastic and reconstructive surgery in Cambridge, Swansea and London. She attained her FRCS(Plast) in 2011 and achieved her specialist registration in plastic surgery in 2013. She is trained to a very high level in microsurgery, having undertaken three microsurgery fellowships at the Royal Marsden and St Thomas' hospitals in London and a year in Melbourne, Australia. For this she was awarded the Ellison-Cliffe Travelling Fellowship from the Royal Society of Medicine.

Miss Hunter has a special interest in all forms of breast reconstruction, especially using free tissue transfer (Dieps, transverse upper gracilis (TUGs)) as well as body contouring surgery after massive weight loss. She supports the major trauma centre on call for lower limb trauma as well as visiting Hammersmith Hospital to aid with complex wound repair. She is proud of maintaining the high quality expected at the Trust and enjoys working holistically with patients and other specialties.

Miss Hunter has been able to develop her interest in teaching, having been formally trained to teach as a junior doctor in Cambridge. In her current post she has overseen the teaching rota, co-ordinated a microsurgical simulation training day, become a faculty member for clinical skills teaching and of the international master's in oncoplastic breast surgery microsurgery, a judge at a national core trainee competition run by the Royal College of Surgeons (RCS), faculty at the Imperial FRCS(Plast) viva and ST3 selection interview courses, set up a microsurgery simulation lab and organised anatomy teaching and dissection in the anatomy department. She has set up a new breast reconstruction spoke clinic at Northwick Park Hospital with the local breast surgeons, which is smoothing the patient pathway for patients who live in north west London.
Expertise
Breast cancer reconstruction, microsurgery, plastic surgery trauma, body contouring after massive weight loss, breast reduction
Research & publications
From the research perspective, Miss Hunter holds an MD research degree from Cambridge University having set up and completed a study trialling a non-invasive imaging tool for early detection of skin cancer in primary care. She obtained a BUPA Foundation grant to fund this. She has written over 25 papers in peer-reviewed journals and presented 31 papers at national and international meetings. Her main research interests are in the anatomical basis of flaps, pre-operative imaging of free flaps and outcomes in breast reconstruction surgery.

Emery, J.D., Hunter, J., Watson, A.J., Hall, P., Moncrieff, M. & Walter, F.M. (2010) Accuracy of SIAscopy for pigmented skin lesions encountered in primary care: development and validation of a new diagnostic algorithm. BMC Dermatol, Sept 25, 10, 9

Grinsell, D.G. & Hunter, J.E. (2016) An algorithm to optimise assessment of abdominal computed tomography angiograms (CTAs) in breast reconstruction. Frontiers in plastic surgery. [submitted]

Hall, P.N., Hunter, J.E., Walter, F.M. & Norris, P. (2008) Use of a spectrophotometric intracutaneous device in the real-time diagnosis of melanoma in the setting of a melanoma screening clinic. Br J Dermatol, 158 (2), 420-42

Hawkins, S., Hunter & J., Drew, P. (2009) Domestic automated air fresheners: a significant burns risk to smokers. Burns, Nov, 35(7):1036-7

Hunter, J.E. (2008) The dark side of warfarin. Response to 'Most patients at risk of stroke fail to get adequate anticoagulation'. BMJ 2008, 337, a1529, article ID: 337/sep04_1/a1529

Hunter, J.E., Dower, D.R., Lardi, A.M. & Farhadi, J. (2015) Evolution from TUG to PAP for breast reconstruction-comparison and refinements of technique. J Plast Reconstr Aesthet Surg, Jul, 68(7), 960-5

Hunter, J.E., Drew, P.J., Potokar, T.S., Dickson, W. & Hemington-Gorse, S.J. (2016) Albumin resuscitation in burns; a hybrid regime to mitigate fluid creep. Scars, Burns and Healing, Jan-Dec, 2: 2059513116642083

Hunter, J.E., Gilbert, P.M., Dheansa, B.S. (2009) Correction of postburn superior pole breast deformity and macromastia - a novel approach. Burns, Aug, 35(5), 746-9

Hunter, J.E., Hazari, A. & Gupta, A. (2008) Safe, tension-free stabilisation of retrieved flexor tendon ends. J Hand Surg Eur, Vol. 2008 Apr, 33(2), 220-1

Hunter, J.E., Hemington-Gorse, S.J., Potokar, T.S., Drew, P.J. & Dickson, W.A. (2009) Fluid creep in colloid resuscitated burns patients: Is less more? Volume 35, Supplement 1, September, S14 (Abstr)

Hunter, J.E. & Josty, I.C. (2010) Protecting microvascular anastomoses from desiccation during lengthy procedures. J Plast Reconstr Aesthet Surg, May, 63(5):e494

Hunter, J.E. & Laing, J.H.E. (2010) Demand management in plastic surgery for low priority procedures: the Welsh experience. J Plast Reconstr Aesthet Surg, Nov, 63(11), 1778-86

Hunter, J.E., Mackey, S.P., Boca, R. & Harris, P.A. (2014) Microvascular modifications to optimize the transverse upper gracilis flap for breast reconstruction. Plast Reconstr Surg, Jun, 133(6), 1315-25

Hunter, J.E. & Malata, C.M. (2007) Refinements of the LeJour vertical mammaplasty skin pattern for skin-sparing mastectomy and immediate breast reconstruction. J Plast Reconstr Aesthet Surg, May, 60(5), 471-81

Hunter, J., Malata, C.M., Hodgson, E.L. & Purushotham, A.D. (2005) Refinements in the LeJour vertical mammaplasty skin pattern for skin sparing mastectomy and immediate breast reconstruction (Abstr). British Journal of Plastic Surgery, January, 58(1), 128.

Hunter, J., Moncrieff, M., Hall, P., Emery, J., Walter, F. & Cotton (2006) SIAscopy: an effective new approach for triaging pigmented skin lesions in primary care. Melanoma Research, Sept, Vol 16 S 87

Hunter, J., Moncrieff, M., Hall, P., Emery, J., Walter, F. & Cotton, S. (2006) A comparison of dermoscopy and SIAscopy for pigmented lesions in primary care. (Abstr) Dermatology, March, 212(3), 287


Hunter, J., Moncrieff, M., Hall, P., Walter, F., Emery, J., Cotton, S. & Burrows, N. (2006) Diagnostic characteristics of SIAscopy versus dermoscopy for pigmented skin lesions presenting in primary care (Abstr). British Journal of Dermatology, July, 155(Suppl 1), 47

Hunter, J.E., Teot, L., Horch, R. & Banwell, P. (2007) Evidence-based medicine: Vacuum assisted closure (VAC) in wound care management. Int Wound J, Sep, 4(3), 256-69

Hunter, J., Walter, F., Emery, J., Cotton, S., Moncrieff, M. & Hall, P. (2006) The diagnostic accuracy of GPs and the SIAscope in the assessment of pigmented skin lesions in primary care (Abstr). Fam Pract, 23, Supplement 1

Hunter, J.E., Wraight, W. & Dheansa, B. (2007) Unrealistic expectations of plastic surgery trainees entering MMC. Ann R Coll Surg Engl (Suppl), 89, 75

Kitcat, M., Hunter, J.E. & Malata, C.M. (2009) Sciatic neuroma presenting forty years after above-knee amputation. Open Orthopaedics Journal, (3) 125-7

Naderi, N., Hunter, J.E. & Boyce, D.E. (2010) Digital nerve tumour: duped by Dupuytren's disease. J Hand Surg Eur Vol, May, 35(4), 329-30

Rogers, R.D., Everitt, B.J., Baldacchino, A., Blackshaw, A.J., Swainson, R., Wynne, K., Baker, N.B., Hunter, J., Carthy, T., Booker, E., London, M., Deakin, J.F., Sahakian, B.J. & Robbins, T.W. (1999) Dissociable deficits in the decision-making cognition of chronic amphetamine abusers, opiate abusers, patients with focal damage to prefrontal cortex, and tryptophan-depleted normal volunteers: evidence for monoaminergic mechanisms. Neuropsychopharmacology, Apr, 20(4), 322-39

Stammers, J., Williams, D., Hunter, J., Vesely, M. & Nielsen, D. (2013) The impact of trauma centre designation on open tibial fracture management. Ann R Coll Surg Engl, Apr, 95(3), 184-7

Williams, D., Stammers, J., Zainul Abdin, S., Berber, O., Hunter, J., Leckenby, J., Vesely, M. & Nielson, D. (2011) The management of open tibial fractures: the experience of a London trauma centre injury extra, 42 (9), Sept 2011, 136 doi:10.1016/j.injury.2011.06.315
Private practice