OUR DIFFERENCE
ST MARY'S AT THE HEART
Creating a new type of healthcare and life sciences complex, connecting communities, clinicians, research and industry – for local impact and global influence.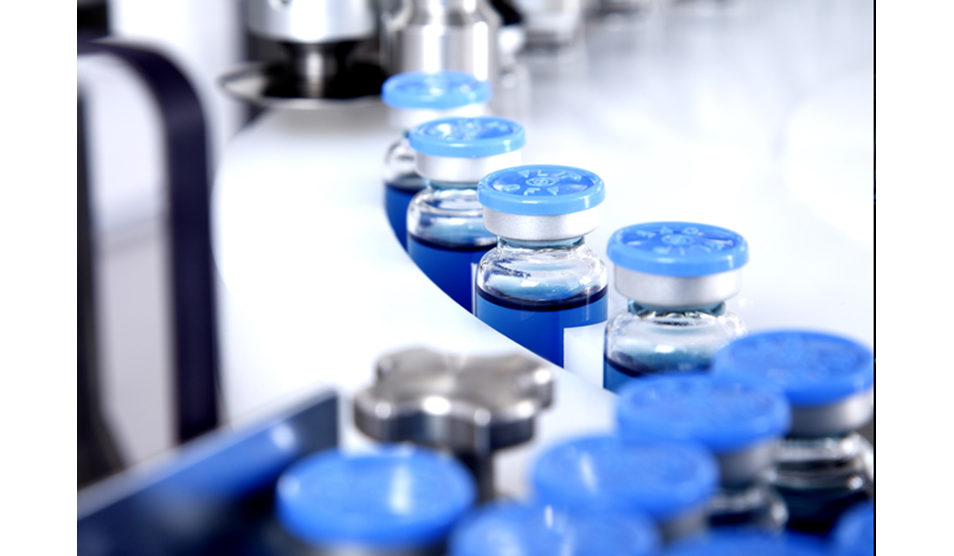 Part of the Government's new hospital programme, the redeveloped St Mary's will be an advanced, research-led hospital providing major trauma, acute and specialist healthcare both for its local communities and for the wider population of London and southeast England. It will be at the heart of a new type of healthcare and life sciences complex in Paddington. We are working on a phased redevelopment to be completed from 2030.
While firmly rooted in its local community, the new St Mary's will draw on a long-standing collaboration between one of the NHS's largest teaching hospital groups, Imperial College Healthcare NHS Trust, a world leading university, Imperial College London, and a range of high-profile industry partners. It continues over 150 years of clinical and scientific achievement on its Paddington site, including Nobel prize winning discoveries of penicillin and the chemical structure of antibodies and the invention of the electrocardiogram for cardiac monitoring as well as, more recently, pioneering robotic surgery, HIV care and clinical use of virtual reality technology.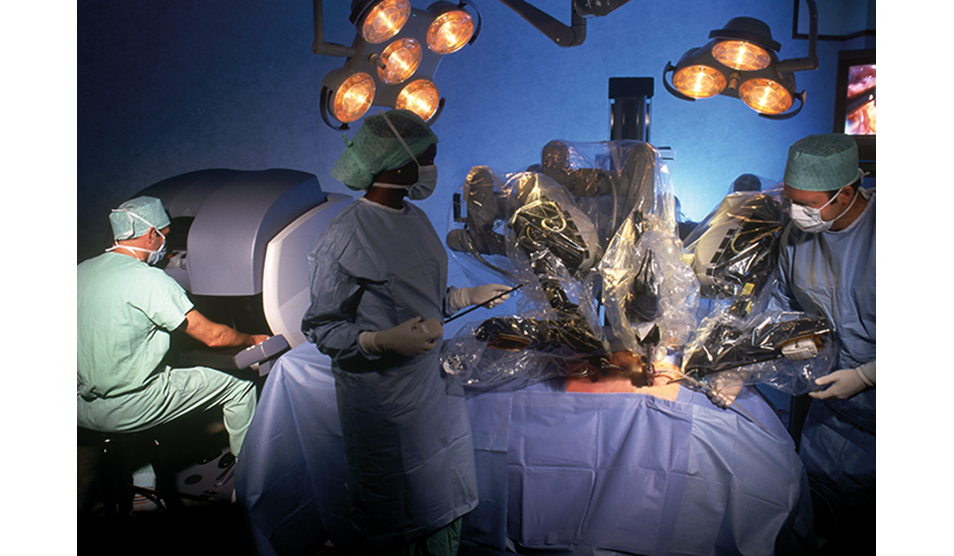 St Mary's - along with the Trust's Charing Cross and Hammersmith hospitals - is part of the Government's new hospital programme, for delivery from 2030 onwards. However, investment in our life sciences vision for Paddington has already begun with three immediate initiative:
A new digital collaboration space has opened. Housing the NIHR Imperial BRC digital health programme team, it provides space for lectures, training, events and meetings. It will also benefit from additional investment in Imperial College Healthcare's secure data environment, which is already helping to produce important, new clinical insights.
The creation of a new center for clinical infection Infection, a specialist clinical and translational research facility to complement Imperial College London's new Institute of Infection. Together they will be one of only a few resources in the world to offer 'end-to-end' innovation, from initial discovery to improved patient outcomes, for the management of infectious diseases as well as antimicrobial resistance.
Paddington Life Sciences Partners, bringing together NHS, academic, local authority and life sciences industry partners with a commitment to the area to help ensure the delivery of major social, health and commercial value as quickly as possible.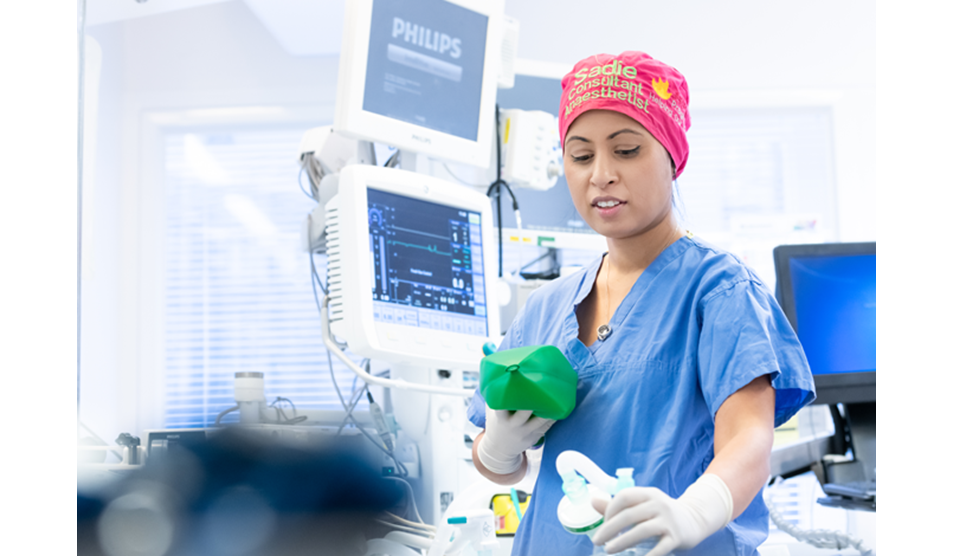 STATE-OF-THE-ART FACILITIES, BUILT FOR SUSTAINABILITY
The new St Mary's will provide state-of-the-art clinical facilities for adults and children, with particular strengths in emergency, intensive and trauma care, obstetrics and neurosciences as well as infectious disease, with 840 beds in total. There will be a separation of planned and emergency care to improve operational efficiency and patient experience which, when combined will increase our ability to rapidly expand critical care capacity.
The new St Mary's will be built to be net carbon zero, including using sustainable building materials and construction methods.
It will help the Trust realise its ambitious Green Plan comprising a framework of 12 goals designed to:
align with the net-zero ambitions of the NHS
address the unique challenges of being a major London trust
build on recent developments in digital transformation and integrated care
capitalise on the considerable research and in-novation capability within the Trust and through its partnership with Imperial College London's Grantham Institute for climate change and environment research.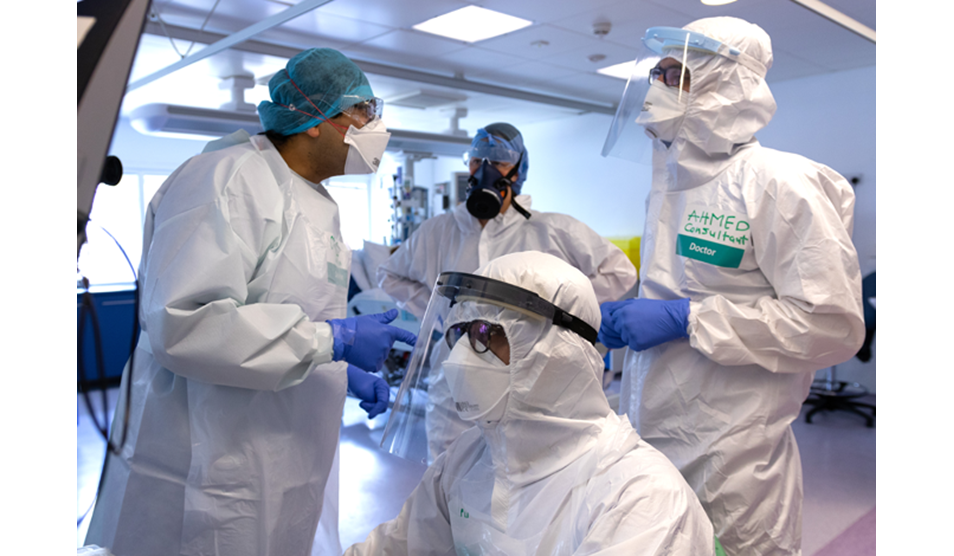 PANDEMIC PREPARED
The new healthcare and life sciences facilities at St Mary's will be some of the first in the world to be designed specifically to support pandemic preparedness, drawing on Imperial College Healthcare's important role in the response to Covid-19.
The Trust has cared for thousands of patients with the virus and, with Imperial College London, run the influential REACT study to track infection in the population as well as leading the UK arm of the REMAP-CAP clinical trials that have helped to rapidly identify a number of effective treatments for Covid-19.
Our experience of the pandemic has deepened relationships with patients and local communities, building mutual understanding to help tackle the health inequalities highlighted so starkly during the pandemic. We see the rebuilding of St Mary's as a key opportunity to further this collaboration and to play our full part in the regeneration of the local area.
Find out more about our vision for Paddington Life Sciences
Talk to us now and get involved