Carpal tunnel patient information
Find out what to expect when you come to hospital for your appointment.
Before your appointment
Please remember to check your appointment letter for anything specific you have been asked to take with you. In addition, it would be helpful if you could bring the following:
A list of medications you take
Money to pay for any prescriptions, or an exemption card
A list of questions you may want to ask your consultant
During your appointment
Your appointment will be held in the fracture clinic at Charing Cross Hospital.
You will see: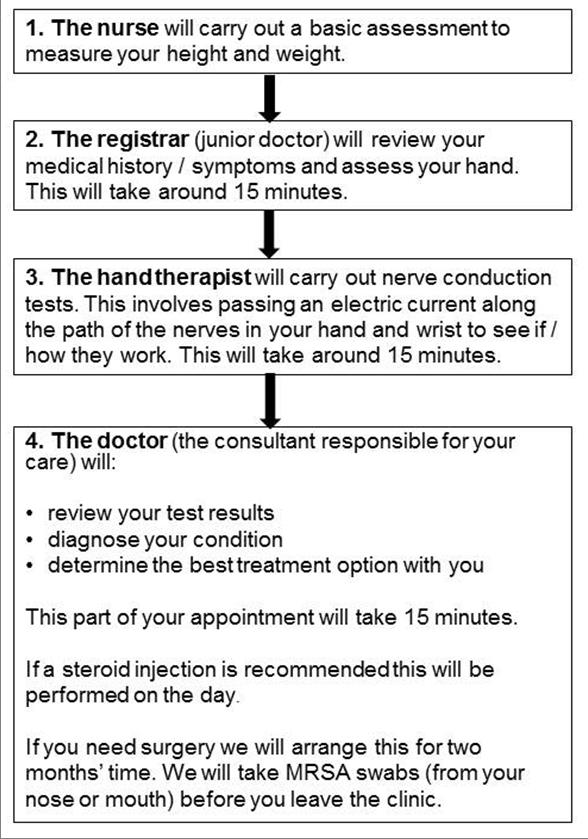 There are different treatments available for carpal tunnel syndrome. Your treatment will depend on the severity of your symptoms and the results of your nerve conduction tests.

As our surgeons and hand therapists are experienced in managing many different types of hand problems, even if you don't have carpal tunnel syndrome the team will be able to explain the diagnosis of your problem and formulate a management plan.
After your appointment
If you need surgery we will arrange this for you during your appointment. We aim to perform surgery within two months of your first appointment. This usually involves a twenty-minute procedure performed under local anaesthesia as a day case, meaning you can go home on the same day.
Patient information leaflets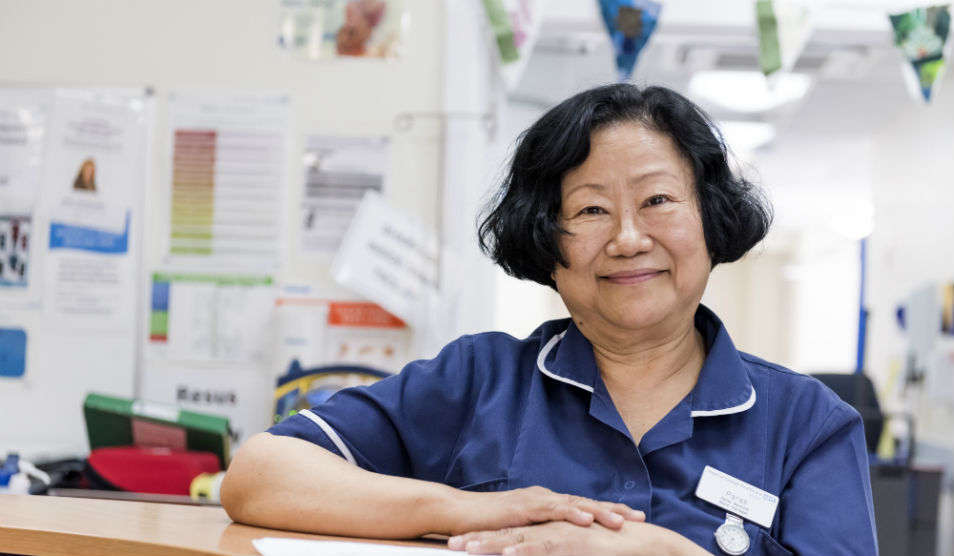 You may need to stay at one of our hospitals to have a procedure or receive treatment, either overnight as an inpatient or during the day as a day patient. Ahead of your inpatient stay, you will usually need to attend a pre-operative assessment appointment.

Find out more about how you can reschedule or cancel your inpatient stay, pre-operative assessments, what to bring with you when you come to hospital and much more.