Coronavirus: adult audiology service changes
Due to the COVID-19 pandemic, we have made changes to our service. All face-to-face assessments, hearing and fittings, hearing repairs including walk-in repairs and battery collection are cancelled until further notice.
We are still here to support you.

Appointments
Where possible, some of our appointments will be changed to a telephone or a video consultation. Otherwise we will contact you by email or post.If you had an appointment for your hearing to be assessed, you have been discharged back to your GP to be re-referred when we resume normal service.
Hearing aids and replacements
If you had an appointment to have your hearing aids fitted, we will contact you to arrange to have the new hearing aids posted to you with instructions. If this is not possible you will remain on the waiting list until further notice.
Tinnitus assessments

If you were due an assessment of your tinnitus, we will contact you by telephone at the time of your appointment to discuss managing your tinnitus.
Repair Service
We are currently providing a postal repair and battery service until further notice. If your hearing aids become faulty and require repair or replacement you can send them to us by post (we recommend using registered post).We will repair your hearing aid(s) and send them back to you by registered post.
Batteries
If you require batteries, tubing or advice please contact us:

Charing Cross, St. Mary Abbots & South Westminster:
Email: Audiology.imperial@nhs.net
Telephone: 0203 311 1021
St. Mary's
Email: ichc-tr.imperialaudiologystmarys@nhs.net
Telephone: 0203 312 1015
Audiology,
First Floor, South Wing
Charing Cross Hospital
Fulham Palace Road
London
W6 8RF
Audiology

Basement, Mary Stanford Wing
St. Mary's Hospital
Praed Street
London
W12 1NY
Our audiology service, often referred to as our hearing and balance service, aims to meet the communication needs of the community and address balance and hearing problems.
We deliver a compassionate service for people, integrating cutting edge technology with a personal and holistic approach in adult audiology.
We are able to see patients in community settings to offer care closer to home. If a patient is house-bound or in any of the elderly care homes (Westminster, Kensington and Chelsea, Hammersmith and Fulham, Chiswick and parts of Ealing) we are able to offer a home visit for diagnosis and treatment.
Specialist care offered includes:
adult diagnostic audiology and rehabilitation
counselling on acceptance of hearing loss and advice on improving communication skills
direct-access referrals for hearing assessment from GPs
hearing therapy, including tinnitus retraining therapy
vestibular diagnostics and rehabilitation
community services including domiciliary visits and community audiology lead clinics
provision of digital hearing aids
Conditions and treatments
Hearing loss: Our specialist one-to-one counselling supports all aspects of adaptation to hearing loss, including:

auditory training to boost recognition of speech sounds with hearing loss or a new hearing aid
training in lip reading, specialist equipment for home, work or study and onward referral where necessary
Tinnitus: We provide specialist one-to-one counselling to support your use of tinnitus retraining therapy, which may include sound enrichment. We can also advise you on practical strategies to manage the condition and any stress associated with it.
Obscure auditory dysfunction (OAD) and central auditory processing disorder (APD)
We provide specialist testing and advice for individuals with normal hearing, who present with difficulties hearing speech (particularly in noise).
Hearing aid service

Digital hearing aid fittings for patients with hearing impairment
Bone anchored hearing aid (BAHA) at Charing Cross Hospital: Patients who are suitable for this device are offered a full assessment and counselling. This is a type of bone conduction hearing aid that requires a surgical implant

Vestibular rehabilitation including:

comprehensive rehabilitation and counselling
exercise programmes to reduce movement triggers (benign paroxysmal positional vertigo — BPPV) using Cawthorne Cooksey and other exercise programmes
visual vertigo training using specialist equipment

Full hearing assessment including pure tone audiometry and tympanometry and electrophysiological investigations
Additional information
Imperial Private Healthcare
We also offer private patient treatment at Imperial College Healthcare NHS Trust.
All funds generated by Imperial Private Healthcare are reinvested in the NHS Trust, and are used to support and enhance both NHS and private clinical services for the benefit of all our patients.

For more information, please visit audiology on the Imperial Private Healthcare website.
Education
We offer work experience, so please contact the department if you are interested. Other work placements are arranged as part of university courses.
Volunteering opportunities
We welcome volunteers through Imperial Health Charity. Our volunteers support hearing aid users with maintaining their hearing aids. If you are interested in becoming a hearing loss support volunteer then please contact us.
Further online resources
Contact
General Enquiries

020 3311 1021

Charing Cross Hospital


020 3312 1015

St Mary's Hospital
Quick links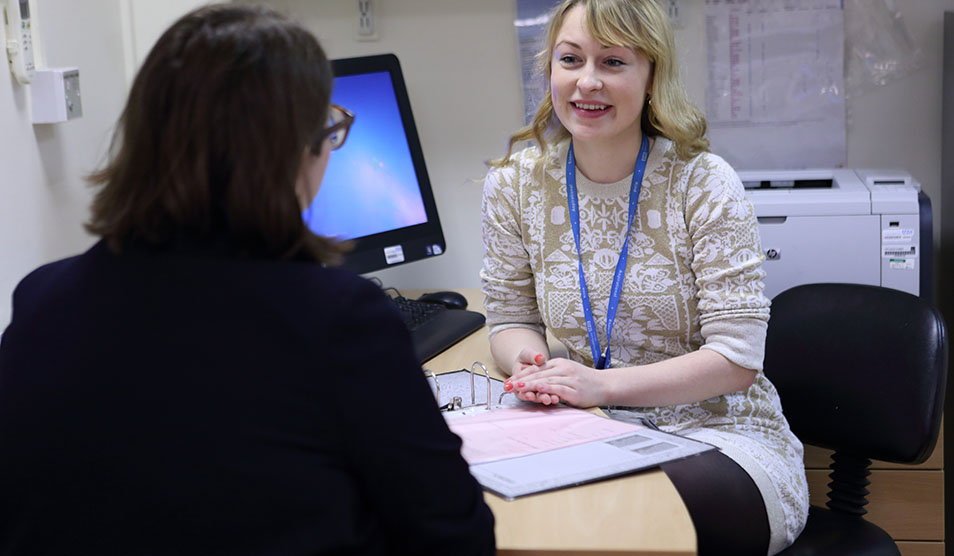 I visit the audiology department at Charing Cross around twice a year. Each time I encounter friendly and competent staff. They are very helpful and informative. They take their time and are always upbeat. What is also so nice is that the staff come from all over the world! Well done and keep it up!

Anonymous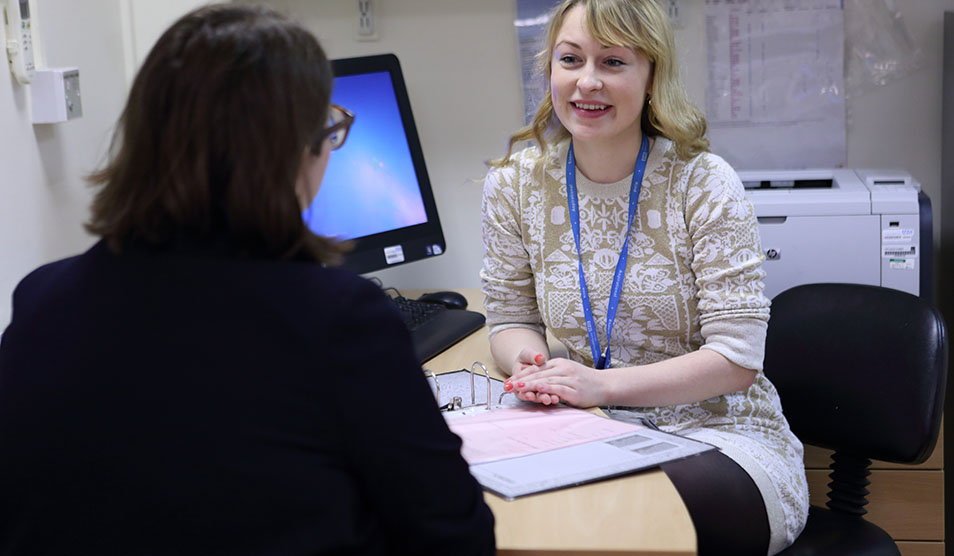 From the appointment to the treatment, I was treated like a person, they were very friendly and helpful. All the staff understood that I was nervous about wearing hearing aids and explained the process and eased my fears about any stigma involved. Great service.

Anonymous
Previous slide
Next slide