Dr Victoria Salem
Honorary consultant in diabetes, endocrinology and acute medicine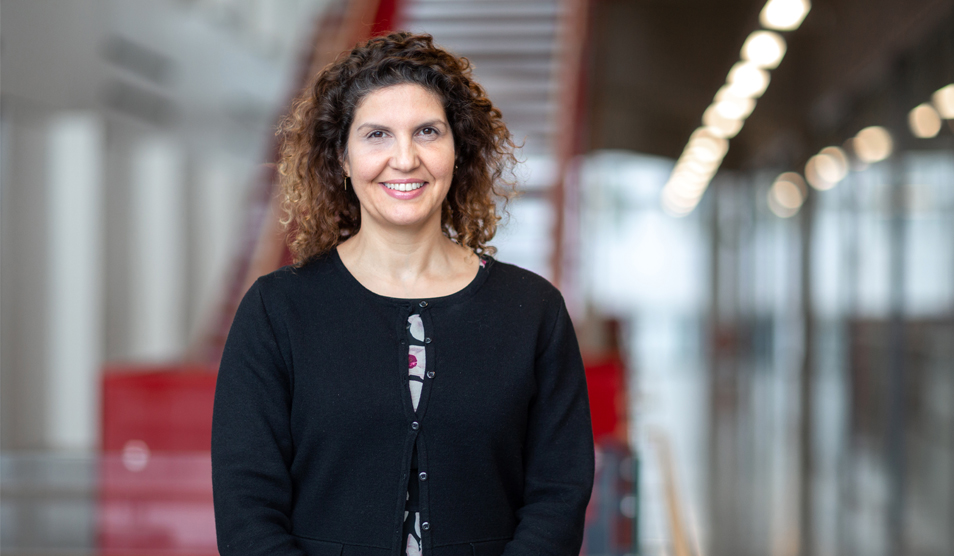 Patient age group

Adults

Consultant registered on

01/11/2016

Primary medical qualifications

BSc MB BS PhD MEd MRCP

Foreign languages

Gender

Female

Services

Hospitals
Background
Dr Vicky Salem is a clinician scientist with an interest in diabetes and obesity. She runs a research laboratory within the department of bioengineering at Imperial College London with a particular focus on advanced optical imaging platforms to study pancreatic biology and gut-brain signalling.
She is a specialist in diabetes and endocrinology having completed specialist training at Imperial, graduating with her primary medical degree from UCL. Clinically she runs a Type 1 diabetes clinic at St Mary's hospital and is involved in clinical studies in the pancreatic transplantation team.
She also focuses on acute and general internal medicine and is lead for audit and quality improvement projects in Acute Medical Unit, Charing Cross Hospital. She is lead for undergraduate modules in the Medical School and is clinical supervisor for junior doctors rotating through acute medicine.
Expertise
Diabetes and obesity
Research & publications
Salem V, Delgadillo Silva L, Suba S, Georgiadou E, Mousavy Gharavy SN, Akhtar N, Martin-Alonso A, Gaboriau DCA, Rothery SM, Stylianides T, Carrat G, Pullen TJ, Singh SP, Hodson DJ, Leclerc I, Shapiro AMJ, Marchetti P, Briant LJB, Distaso W, Ninov N, Rutter GA. Leader β cells coordinate Ca2+ dynamics across pancreatic islets in vivo Nature Metabolism. (2019)
1:615–629 Hameed S; Salem V; Al‐Essimii H; Scholtz S; Dar O; Miras AD; Meeran K; Bloom SR; Ahmed AR; Purkayastha S; Chahal H; Tan TMM. Imperial Satiety Protocol ‐ a new non‐surgical weight‐loss programme, delivered in a healthcare setting, produces improved clinical outcomes for people with obesity Diabetes Obes Metab. (2020)
Chioma Izzi-Engbeaya, Walter Distaso, Anjali Amin, Wei Yang, Oluwagbemiga Idowu, Julia S Kenkre, Ronak J Shah, Evelina Woin, Christine Shi, Nael Alavi, Hala Bedri, Niamh Brady, Sophie Blackburn, Martina Leczycka, Sanya Patel, Elizaveta Sokol, Edward Toke-Bjolgerud, Ambreen Qayum, Mariana Abdel-Malek, David C D Hope, Nick S Oliver, Vasiliki Bravis, Shivani Misra, Tricia M Tan, Neil E Hill, Victoria Salem. Adverse outcomes in COVID-19 and diabetes: a retrospective cohort study from three London teaching hospitals BMJ Open Diabetes Research & Care (2021)