Speech and language therapy
Visitor Information
Visiting restrictions are in place. Please call the ward to find out more. Find your hospital ward contact information:
Speech and language therapists (SLTs) assess and treat speech, language, communication and swallowing difficulties in patients who come to our hospitals for planned procedures or emergency treatment.
The service covers a range of ages from newborn babies through to elderly care. Our SLT services for adults are available at Charing Cross, Hammersmith and St Mary's hospitals; the children's speech and language service is only offered at St Mary's Hospital. We do not accept referrals from GPs.
The inpatient SLT team provides a comprehensive service to infants, children and adults who have problems with feeding, swallowing and communication. Our package of care includes assessment, diagnosis, treatment, advice, information and education.
We also provide a service to neonates at both St Mary's and Queen Charlotte's & Chelsea hospitals. Using specialised skills, our therapists work as part of the multidisciplinary team directly with patients, infants and children, and with their parents and carers.
Conditions and treatments
Our services include:
specialist assessment
diagnosis and advice
direct treatment for disorders of voice communication and swallowing exercise programmes for swallowing or voice provision of equipment to augment communication problems diagnostic and therapeutic objective assessment
SLTs in our children's and neonatal services assess and treat:
difficulty with feeding from breast or bottle leading to faltering weight
weaning onto textured or solid foods
food aversion or refusal
biting or chewing difficulties
swallowing difficulties associated with medical or surgical conditions/trauma
We also work with patients with:
all head and neck cancers pre-, during and post-treatment
benign ENT conditions affecting voice, communication, eating and drinking and swallowing
adult acute service: communication and swallowing disorders arising from acute and chronic conditions e.g. stroke, neurological disease, dementia, surgery, tracheostomy
The service is also able to offer objective swallowing assessment/diagnosis using both x-ray (video fluoroscopy) and endoscopic swallowing assessments (known as fibreoptic endoscopic evaluation of swallowing or FEES). These are available for inpatients and outpatients as clinically indicated.
Additional information
Education and elective placements
We accept SLT students from higher education institutions in London. Email imperial.Electives@nhs.net for more information.
We offer basic and advanced training courses on management of surgical voice restoration following a laryngectomy to SLTs and other health professionals nationally and internationally.
Take our friends and family test Learn more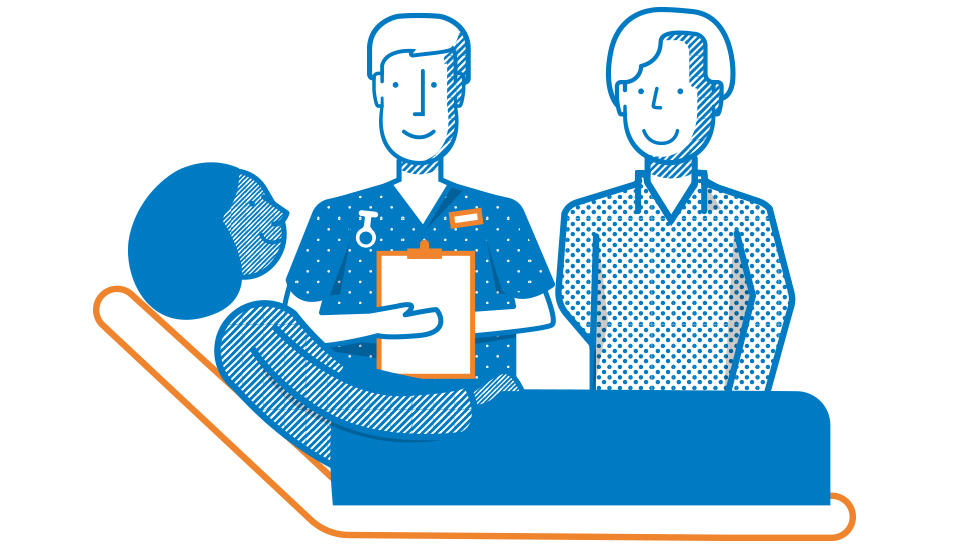 Would you recommend our services to your friends and family? Let us know by completing our friends and family test. Your comments will help us to make changes and take immediate action when there's a problem.