Dr Sadaf Ghaem-Maghami
Consultant gynaecologist/gynaecolgical oncologist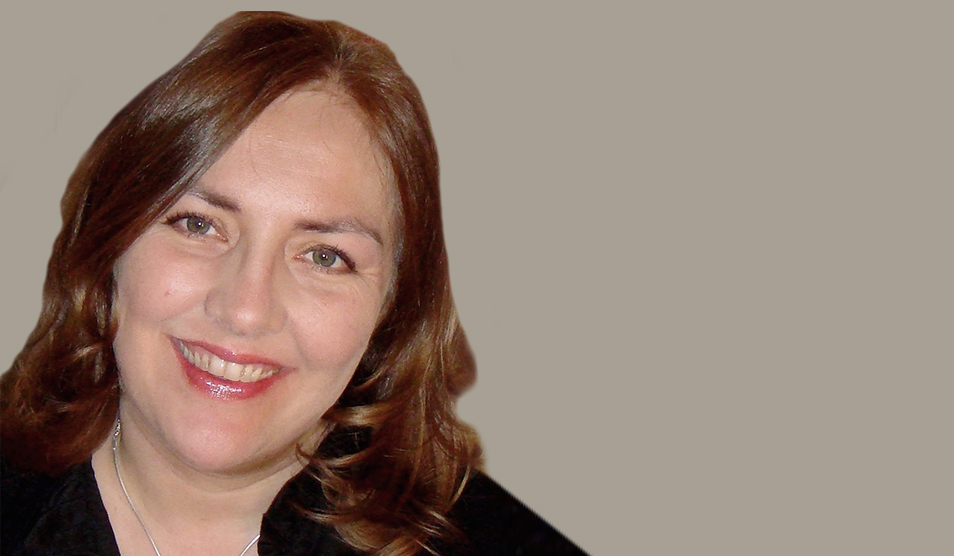 Patient age group

Adults

Consultant registered on

01/08/1991

Foreign languages

Gender

Female

Services

Hospitals
Contact
Phone

020 8383 3274
Background
Dr Sadah Ghaem-Maghami qualified from The London Hospital Medical School (University of London) in 1990 and was awarded a PhD in Immunology in 2001. She undertook specialist training in northwest Thames region in obstetrics and gynaecology which was accredited by the Royal College of Obstetricians and Gynaecologists in 2004. She undertook sub-specialist training in gynaecological oncology at the north west London gynaecological cancer centre. Dr Ghaem-Maghami has been a BSCCP accredited colposcopist since 2004. She has been a consultant in gynaecological oncology since 2006 at Imperial College Healthcare NHS Trust.
Expertise
Gynaecological cancers
Research & publications
Ovarian cancer, ovarian cancer immunology, immunotherapy and new surgical technologies, biomarker discovery to diagnose ovarian cancer and to stratify treatment individualised for the patient, early diagnosis of ovarian cancer, treatment of cervical intraepithelial neoplasia (CIN).

Publications:
Ghaem-Maghami , S, 2014. Ovarian cancer immunotherapy using PD-L1 siRNA targeted delivery from folic acid-functionalized polyethylenimine: strategies to enhance T cell killing. Adv Healthc Mater, Jun 3;4(8), 1180-9.

Ghaem-Maghami , S, 2015. Risk of Ovarian Cancer Relapse score: a prognostic algorithm to predict relapse following treatment for advanced ovarian cancer. Int J Gynecol Cancer, Mar;25(3), 416-22.

Ghaem-Maghami , S, 2015. Risk of preterm delivery with increasing depth of excision for cervical intraepithelial neoplasia in England: nested case-control study. BMJ, Nov 5;349, 6223.

Ghaem-Maghami , S, 2014. Adoptive immunotherapy of epithelial ovarian cancer with V gamma 9V delta 2 T cells, potentiated by liposomal alendronic acid. BMJ, Dec 1;193(11), 5557-66.

Ghaem-Maghami , S, 2015. Accuracy of ultrasonography performed by examiners with varied training and experience in predicting specific pathology of adnexal masses. Ultrasound Obstet Gynecol., May;45(5), 605-12.

Ghaem-Maghami , S, 2015. Radiological predictors of cytoreductive outcomes in patients with advanced ovarian cancer. BJOG, May;122(6), 843-9.

Ghaem-Maghami , S, 2014. Management of stage Ia1 squamous cervical cancer and the importance of excision margins: a retrospective study of long-term outcome after 25 years of follow-up. Am J Obstet Gynecol, Dec;211(6), 625.e1-6.

Ghaem-Maghami , S, 2014. Programmed death ligand-1 over-expression correlates with malignancy and contributes to immune regulation in ovarian cancer. Cancer Immunol Immunother, Mar;63(3), 215-24.

Ghaem-Maghami , S, 2013. The role of cytology and other prognostic factors in endometrial cancer. J Obstet Gynaecol. 2013 Oct;33(7):729-34.

Ghaem-Maghami , S, 2013. Training the trainees: an evaluation exercise using the TLH and BSO model. J Obstet Gynaecol. 2013 Aug;33(6):548-52.

Ghaem-Maghami , S, 2013. Synergistic Chemoimmunotherapy of Epithelial Ovarian Cancer Using ErbB-Retargeted T Cells Combined with Carboplatin.J Immunol. 2013 Sep 1;191(5):2437-45. doi: 10.4049/jimmunol.1301119.

Ghaem-Maghami , S, 2013. Hydrophobic modification of low molecular weight polyethylenimine for improved gene transfection. Biomaterials. 2013 Oct;34(32):7971-9.

Ghaem-Maghami , S, 2013. Multicentre external validation of IOTA prediction models and RMI by operators with varied training. Br J Cancer. 2013 Jun 25;108(12):2448-54

Ghaem-Maghami , S, 2012. Does tumour biology determine surgical success in the treatment of epithelial ovarian cancer? A systematic literature review. Br J Cancer. 2012 Sep 25;107(7):1069-74. doi: 10.1038/bjc.2012.376.

Ghaem-Maghami , S, 2012. Total laparoscopic hysterectomy for early stage endometrial cancer in obese and morbidly obese women. J Obstet Gynaecol. 2012 Aug;32(6):580-4

Ghaem-Maghami , S, 2012. A novel treatment strategy for ovarian cancer based on immunization against zona pellucida protein (ZP) 3. FASEB J. 2012 Jan;26(1):324-33

Ghaem-Maghami , S, 2012. Triaging women with ovarian masses for surgery: observational diagnostic study to compare RCOG guidelines with an International Ovarian Tumour Analysis (IOTA) group protocol. BJOG. 2012 May;119(6):662-71.

Ghaem-Maghami , S, 2012. Abdominal radical trachelectomy in West London. BJOG. 2012 Jan;119(2):187-93.

Ghaem-Maghami , S, 2011. Determinants of success in treating cervical intraepithelial neoplasia. BJOG. 2011 May;118(6):679-84.

Ghaem-Maghami , S, 2010. Definition of microRNAs that repress expression of the tumor suppressor gene FOXO1 in endometrial cancer. Cancer Res. 2010 Jan 1;70(1):367-77

Ghaem-Maghami , S, 2009. Dynamic spectral imaging: improving colposcopy. Clin Cancer Res. 2009 Mar 1;15(5):1814-20.

Ghaem-Maghami , S, 2007. Incomplete excision of cervical intraepithelial neoplasia and risk of treatment failure: a meta-analysis. Lancet Oncol. 2007 Nov;8(11):985-93.
Private practice