Dr Neill Duncan
Renal consultant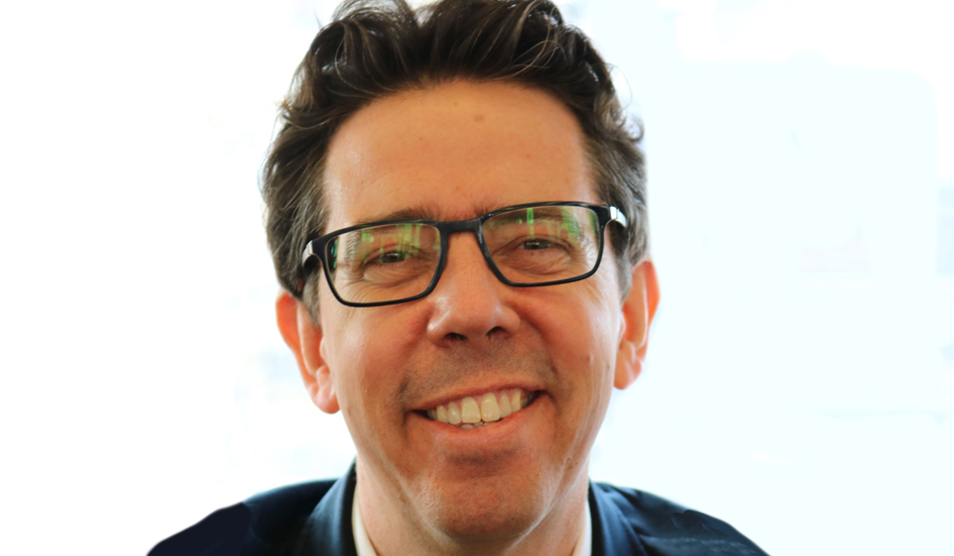 Patient age group

Adults

Consultant registered on

06/08/1996

Primary medical qualifications

MBBS BSc Hons FRCP

Gender

Male

Services

Hospitals
Background
Dr Duncan qualified from St Bartholomew's Hospital Medical College, University of London 1995 with distinctions in Pharmacology and Therapeutics and Merit in Medicine and Pathology. During medical school he exercised his interest in Anthropology with an Intercalated BSc at University College London 1992. He gained Membership of the Royal College of Physicians London 1998 with Fellowship awarded 2009.
He became an Associate Fellow Higher Education Academy in 2015 teaching as Royal College Tutor training junior doctors, and was Educational Supervisor of the Year in the Division of Medicine at Imperial College 2019. He co-founded the International Society of Nephrology Sisterhood with a hospital in Colombo, Sri Lanka 2019, with the objective of universal health care. He achieved a Diploma Certificate in Medical Leadership from Birkbeck University 2021.
As a specialist registrar at St Mary's Hospital, London his research interests were diverse investigating chronic kidney disease in the Indo Asian community, dialysis access and treatment of nephrotic syndrome. He was appointed Renal Consultant at Imperial College Healthcare NHS Trust in 2005 and works at Hammersmith Hospital with extensive clinical experience in Nephrology, Dialysis and Transplantation. He is Clinical Lead and Research Lead for Dialysis. He has Honorary Consultancy at Northwick Park Hospital and the Royal Brompton Hospital.
He is a member of UK Kidney Association, the American Society of Nephrology, the International Society of Nephrology and the European Society for Artificial Organs. He has supervised postgraduate studies for trainees, he supports nurses and pharmacists as independent medical prescribers and has led a biannual Dialysis Academy a multidisciplinary course to improve patient care.
Expertise
Haemodialysis, home dialysis, renal transplantation including the Failing Graft, chronic kidney disease, acute kidney injury, adult polycystic kidney disease, hypertension and renovascular disease, diabetic kidney disease, renal stones, advanced kidney care CKD Stage 5
Research & publications
His current research interests are in stroke and heart disease in patients with renal disease, vascular access for haemodialysis, home haemodialysis, and renal transplant recipients with declining renal function enabling patient choice with 67 published papers.
Papers in last two years:
1. Rohma Ghani, Benjamin H Mullish, Julie A K McDonald, Anan Ghazy, Horace R T Williams, Eimear T Brannigan, Siddharth Mookerjee, Giovanni Satta, Mark Gilchrist, Neill Duncan, Richard Corbett, Andrew J Innes, Jiří Pavlů, Mark R Thursz, Frances Davies, Julian R Marchesi. Clin Infect Dis. 2021 Apr 15; 72(8): 1444–1447. Disease Prevention Not Decolonization: A Model for Fecal Microbiota Transplantation in Patients Colonized With Multidrug-resistant Organisms
2. BiCARB study group. BMC Med. 2020 Apr 9;18(1):91. doi: 10.1186/s12916-020-01542-9. Clinical and cost-effectiveness of oral sodium bicarbonate therapy for older patients with chronic kidney disease and low-grade acidosis (BiCARB): a pragmatic randomised, double-blind, placebo-controlled trial
3. ISCHEMIA-CKD Research Group. N Engl J Med. 2020 Apr 23;382(17):1608-1618. Management of Coronary Disease in Patients with Advanced Kidney Disease
4. Lalayiannis AD, Crabtree NJ, Ferro CJ, Askiti V, Mitsioni A, Biassoni L, Kaur A, Sinha MD, Wheeler DC, Duncan ND, Popoola J, Milford DV, Long J, Leonard MB, Fewtrell M, Shroff R. Nephrol Dial Transplant. 2020 Oct 23:gfaa199. Routine serum biomarkers, but not dual-energy X-ray absorptiometry, correlate with cortical bone mineral density in children and young adults with chronic kidney disease
5. Medjeral-Thomas NR, Thomson T, Ashby D, Muthusamy A, Nevin M, Duncan N, Loucaidou M. Kidney Int Rep. 2020 Nov;5(11):2055-2065. Cohort Study of Outpatient Hemodialysis Management Strategies for COVID-19 in North-West London
6. Corbett RW, Blakey S, Nitsch D, Loucaidou M, McLean A, Duncan N, Ashby DR; West London Renal and Transplant Centre. J Am Soc Nephrol. 2020 Jun 19:ASN.2020040534. Epidemiology of COVID-19 in an Urban Dialysis Center
7. Nikolopoulou A, Condon M, Turner-Stokes T, Cook HT, Duncan N, Galliford JW, Levy JB, Lightstone L, Pusey CD, Roufosse C, Cairns TD, Griffith ME. BMC Nephrol. 2019 Sep 6;20(1):352. Mycophenolate mofetil and tacrolimus versus tacrolimus alone for the treatment of idiopathic membranous glomerulonephritis: a randomised controlled trial
8. Arulkumaran N, Navaratnarajah A, Pillay C, Brown W, Duncan N, McLean A, Taube D, Brown EA. Clin Kidney J. 2018 Dec 22;12(4):550-558. Causes and risk factors for acute dialysis initiation among patients with end-stage kidney disease-a large retrospective observational cohort study
9. Sharma S, King M, Mooney R, Davenport A, Day C, Duncan N, Modi K, Da Silva-Gane M, Wellsted D, Farrington K. BMJ Open. 2019 May 16;9(5):e024739. How do patients from South Asian backgrounds experience life on haemodialysis in the UK? A multicentre qualitative study
10. Kousios A, Storey R, Troy-Barnes E, Hamady M, Salisbury E, Duncan N, Charif R, Tam FWK, Cook HT, Crane J, Chaidos A, Roufosse C, Flora R. Kidney Int Rep. 2019 Feb 13;4(5):749-755. Plasmacytoma-Like Posttransplant Lymphoproliferative Disease in a Disused Arteriovenous Fistula: The Importance of Histopathology
11. Adwaney A, Lim C, Blakey S, Duncan N, Ashby DR. Clin J Am Soc Nephrol. 2019 Mar 7;14(3):378-384. Central Venous Stenosis, Access Outcome and Survival in Patients undergoing Maintenance Hemodialysis
12. Kousios A, Duncan N, Tam FWK, Chaidos A, Cook HT, Roufosse C, Charif R. Kidney Int. 2019 Feb;95(2):467-468. Proliferative glomerulonephritis with monoclonal Ig deposits (PGNMID): diagnostic and treatment challenges for the nephrologist!
13. Stanziola A, Toulemonde M, Li Y, Papadopoulou V, Corbett R, Duncan N, Eckersley RJ, Tang MX. IEEE Trans Ultrason Ferroelectr Freq Control. 2019 Feb;66(2):417-420. Motion Artifacts and Correction in Multipulse High-Frame Rate Contrast-Enhanced Ultrasound