Professor Ara Darzi
Consultant surgeon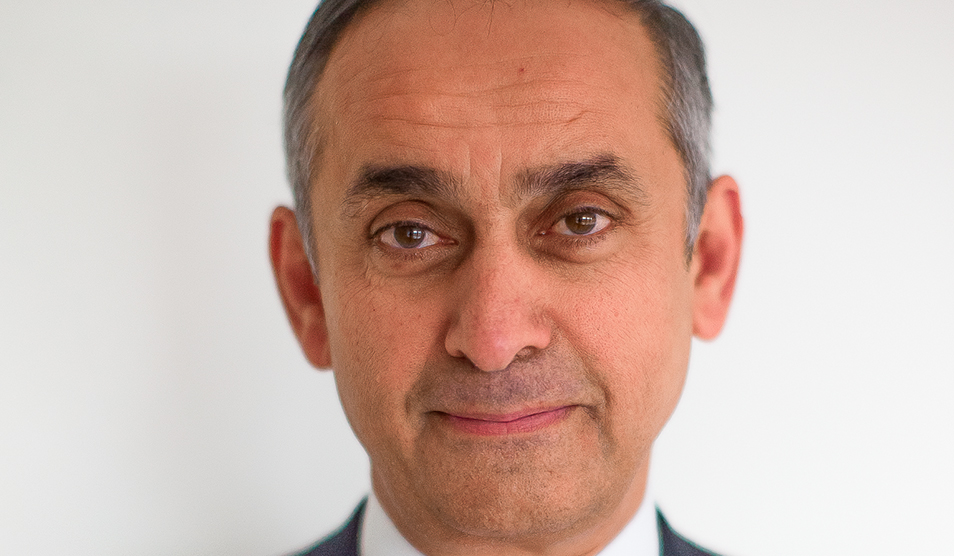 Patient age group

Adults

Consultant registered on

27/02/1986

Primary medical qualifications

MD

Gender

Male

Services

Hospitals
Contact
Phone

020 3312 6487

Karen Soltani, secretary
Background
Professor Darzi holds the Paul Hamlyn chair of surgery at Imperial College, London, the Royal Marsden Hospital and the Institute of Cancer Research. He is director of the Institute of Global Health Innovation at Imperial College, London and an honorary consultant surgeon at Imperial College Hospital NHS Trust.

Research led by Professor Darzi is directed towards achieving best surgical practice through innovation in surgery and enhancing patient safety and the quality of healthcare. He has published over 950 peer-reviewed research papers to date. In recognition of his achievements Professor Darzi has been elected as an Honorary Fellow of the Royal Academy of Engineering, a Fellow of the Academy of Medical Sciences, a Fellow of the Royal Society and a foreign associate of the Institute of Medicine. He was knighted for his services in medicine and surgery in 2002. In 2007, he was introduced to the House of Lords as Professor the Lord Darzi of Denham and appointed Parliamentary Under-Secretary of State at the Department of Health.

Upon relinquishing this role in 2009, Professor Darzi sat as the United Kingdom's Global Ambassador for Health and Life Sciences until March 2013. During this appointment and beyond, Professor Darzi has developed his status as a leading voice in the field of global health policy and innovation and helps to guide the allotment of substantial research funding throughout the United Kingdom as a committee member for the Engineering and Physical Sciences Research Council (EPSRC) since 2013. In August 2015, Professor Darzi was appointed as non-executive director of NHS regulatory body, Monitor, which oversees the quality and performance management of healthcare services across England. Professor Darzi was appointed and remains a member of Her Majesty's Most Honourable Privy Council since June 2009.
Expertise
Laparoscopic surgery, minimal access surgery
Research & publications
Research led by Professor Darzi is directed towards achieving best surgical practice through innovation in surgery and enhancing patient safety and the quality of healthcare.

Recent publications:
Tien T, Pucher PH, Sodergren MH, et al.Tien T, Pucher PH, Sodergren MH, Sriskandarajah K, Yang G-Z, Darzi A close, 2015, Differences in gaze behaviour of expert and junior surgeons performing open inguinal hernia repair, Surgical Endoscopy and Other Interventional Techniques, Vol:29, ISSN:0930-2794, Pages:405-413

Ashrafian H, Darzi A, Athanasiou T, 2015, A novel modification of the Turing test for artificial intelligence and robotics in healthcare, International Journal of Medical Robotics and Computer Assisted Surgery, Vol:11, ISSN:1478-5951, Pages:38-43

Pucher PH, Sodergren MH, Lord AC, et al.Pucher PH, Sodergren MH, Lord AC, Teare J, Yang G-Z, Darzi A close, 2015, Consumer demand for surgical innovation: a systematic review of public perception of NOTES, Surgical Endoscopy and Other Interventional Techniques, Vol:29, ISSN:0930-2794, Pages:774-780

Clark J, Noonan DP, Vitiello V, et al.Clark J, Noonan DP, Vitiello V, Sodergren MH, Shang J, Payne CJ, Cundy TP, Yang G-Z, Darzi A close, 2015, A novel flexible hyper-redundant surgical robot: prototype evaluation using a single incision flexible access pelvic application as a clinical exemplar, Surgical Endoscopy and Other Interventional Techniques, Vol:29, ISSN:0930-2794, Pages:658-667

Singh P, Aggarwal R, Tahir M, et al.Singh P, Aggarwal R, Tahir M, Pucher PH, Darzi A close, 2015, A Randomized Controlled Study to Evaluate the Role of Video-based Coaching in Training Laparoscopic Skills, Annals of Surgery, Vol:261, ISSN:0003-4932, Pages:862-869
Private practice