Alasdair Mace
Ear, nose and throat consultant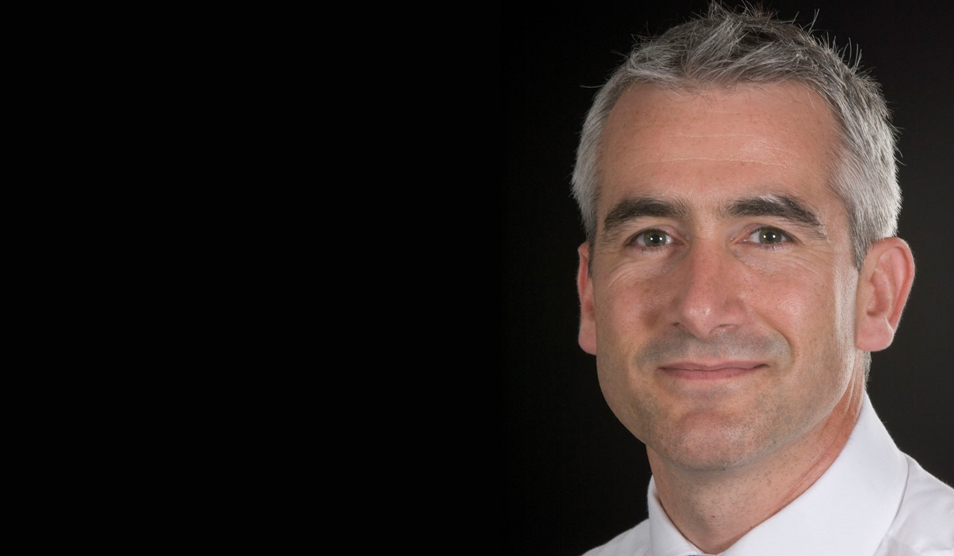 Patient age group

Adults and children

Consultant registered on

27/03/1997

Primary medical qualifications

MBBS DLO FRCS (ORL-HNS)

Gender

Male

Services

Hospitals
Contact
Phone

020 3311 7798

Helen Anderson, secretary
Background
Mr Alasdair Mace graduated from St Mary's Hospital Medical School, Imperial College London in 1996. After posts in neurosurgery at Queen Square Hospital and plastic surgery at Great Ormond Street Hospital he returned to St Mary's to start his career in ear, nose and throat (ENT).
His higher surgical training on the London deanery otolaryngology training programme was predominantly in central London teaching hospitals including St Bartholomew's, Charing Cross and The Royal Free hospitals. These internationally respected centres of excellence provided an exceptional general ENT training with a principal emphasis in head and neck surgery and laryngology.
In 2007, Alasdair completed a fellowship as visiting physician at the Massachusetts Eye and Ear Infirmary, Harvard University Medical School, Boston, USA, learning advanced thyroid and parathyroid surgery techniques. He also completed research into laryngeal nerve monitoring in thyroid surgery and papillary thyroid cancer.
On his return to the UK he was awarded the position of Royal College of Surgeons Post- Certificate of Completion of Training Fellow in Laryngology. This post was based at the Royal National Throat, Nose and Ear Hospital, and involved developing advanced skills in the management of voice, airway and swallowing disorders. He was awarded the certificate of completion of training by the Postgraduate Medical Education Training Board (UK) in 2008. He was appointed as consultant ENT head and neck surgeon at Charing Cross and St Mary's hospitals in March 2009. His appointment at this major London cancer centre involves the management of head and neck malignancy, including major cancer resections along with surgery for benign diseases, thyroid surgery, voice and swallowing problems.
In addition to clinical roles, he is an honorary senior lecturer at Imperial College Medical School. He has published over 30 academic papers and textbook chapters, and teaches on a number of national and international medical courses. He is a faculty member of the Royal College of Surgeons education programme and an examiner for MB, BS. From 2013 to 2017 he was the head of speciality for ENT, audiology and oral Surgery at Imperial. He is now the lead clinician for head and neck cancer in the Trust.
His areas of specialist interest include tonsil problems, head and neck lumps, salivary diseases, laser surgery for throat cancers, voice disorders, thyroid surgery, nasal and sinus problems. He also provides expert management for all common ENT problems.
He is a member of the British Association of Otolaryngologists, Head and Neck Surgeons, the British Thyroid Association, The British Association of Endocrine and Thyroid Surgeons, The British Laryngology Association and The British Association of Head and Neck Oncologists.
Expertise
Ear nose and throat conditions, ear and hearing problems, nose and sinus problems, mouth and throat, voice and swallowing problems, salivary gland problems, head and neck lumps, head and neck cancer, throat and mouth cancer
Research & publications
Ramsay-Hunt Syndrome with cranial polyneuropathy and features of supraglottitis. Steele L, Ghedia R, Ahmad H, Mace A BMJ Case Reports Aug 2017. pii: bcr-2017-221135.
A national analysis of trends, outcomes and volume-outcome relationships in thyroid surgery. Nouraei SA, Virk JS, Middleton S, Aylin P, Mace A, Vaz F, Kaddour, Darzi A, Tolley NS. Clinical Otolaryngology. Apr 2017 20. doi: 10.1111/coa.12730.
Do salivary bypass tubes lower the incidence of pharyngocutaneous fistula following total laryngectomy? A retrospective analysis of predictive factors using a multivariate analysis. R.Hone, E Rahman, G Wong, Y Annan, V Alexander, A Al-Lami, K Varadharajan, M Parker, R Simo, L Pitkin, A Mace, E Ofo, A Balfour, I Nixon. European Archives of Otohinolaryngology Apr 2017
A stratified analysis of the perioperative outcome of 17,623 patients undergoing major head and neck cancer surgery in England over 10 years. Nouraei S, Mace AD, Middleton SE, Hudovsky A, VazF, Moss C, Ghufoor K, Mendes R, O'Flynn P, Jallali N, Clarke PM, Darzi A, AylinP. Clin Otolaryngol. 2017 Feb 15. doi:10.1111/coa.12649
Endoscopic resection of a giant fibrovascular polyp of the oesophagus with the assistance of ultrasonic shears Niyati Lobo, Andrew Hall, Justin Weir, Alasdair Mace BMJ Case Reports 2016; doi:10.1136/bcr-2015-214158
Optimising Surgical Tracheostomy Provision for the Intensive Care Unit: A Multi-Cycle Audit of 36 Cases Niyati Lobo, Andrew Hall, Charlotte McIntyre , Roseanne Meacher, Alasdair Mace. Clinical Otolaryngology September 2015
Factors associated with delays in head and neck cancer treatment: case-control study. J Laryngol Otol. 2015 Apr;129(4):383-5. NashR, Hughes J, Sandison A, Stewart S, Clarke P, Mace A.
Role of reconstructive surgery in the management of head and neck cancer: A national outcomes analysis of 11,841 reconstructions. Journal of Plastic, Reconstructive and Aesthetic Surgery. 2014 Nov 20. pii: S1748-6815(14)00673-1. Nouraei SA, Middleton SE, Hudovsky A, Branford OA, Lau C, Clarke PM, Wood SH, Aylin P, Mace A, Jallali N, Darzi A
Papillary thyroid carcinoma nodal surgery directed by a preoperative radiographic map utilizing CT scan and ultrasound in all primary and reoperative patients . Lesnik D, Cunnane ME, Zurakowski D, Acar GO, Ecevit C, Mace A, Kamani D, Randolph GW. Head Neck. 2013 Apr 2. doi: 10.1002/hed.23277
Development and validation of a health informatics algorithm for identifying major head and neck cancer surgery amidst Hospital Episode Statistics data . Nouraei SA, Xie C, Hudosvky A, Middleton SE, Mace AD, Clarke PM. Clinical Otolaryngology 2013 Apr;38(2):186-8
The Laryngological aspects of Gender Dysphoria. A Mace. ENT and Audiology News July 2013
Reducing treatment delay by improving information flow within the multidisciplinary team: a muticycle audit spiral in head and neck cancer . Xie C, Mills H, Magill J, Randhawa PS, Mace AD, Clarke PM, Sandhu GS, Sandison A, Nouraei SA. Clinical Otolaryngology 2012 Oct;37(5):427-8
Prescribing for athletes and plastic surgery. Thomas GP, Mace A, Smith R, Potter MM. J Plast Reconstr Aesthet Surg. 2012 Oct;65(10):1430-1. doi: 10.1016/j.bjps.2012.05.008. Epub 2012 Jun
Mammary analogue secretory carcinoma of the parotid gland: Our experience of a newly described entity A. Algudkar, B. Elmiyeh, A.D. Mace European Journal of Surgical Oncology Vol. 38, Issue 11, Pages 1118-1119, Nov 2012
How to avoid the pitfalls of prescribing to athletes in this Olympic Year . Vasani, S., Smith, R. and Mace, A. July 2012 Clinical Otolaryngology, 37: 251–252
Cervical excision of a benign sequestered mediastinal ectopic thyroid tissue mass. A.D.Mace, S.Khalil, A.Taghi, A.Sandison. ISRN Surgery, ISRN Surgery. Jan 2011, Vol. 2011: 1-5
Orbital Floor Abscess Secondary to Sinusitis in an Immunocompromised Patient. Hull S, Mace AD, Lalchan SA, Saleh HA, Olver JM. Ophthal Plast Reconstr Surg. 2011 Jan
Endoscopic Airway Management of Laryngeal Sarcoidosis CR Butler, SAR Nouraei, AD Mace, S Khalil, SK Sandhu, GS Sandhu Arch Otolaryngol Head Neck Surg. 2010 Mar;136(3):251-5
An Objective Assessment Of The Effects Of Guaifenesin On Voice In Normal Subjects S. Silva, A.D. Mace, A. Fourcin, J. Rubin Accepted Clinical Otolaryngology June 2009
Balloon Sinuplasty: Balloon catheter dilatation of paranasal sinus ostia for chronic rhinosinusitis AS Taghi, SS Khalil, AD Mace, HA Saleh Expert Review of Medical Devices, Volume 6, Number 4, July 2009 , pp. 377-382(6)
Bilateral Profound Sudden Sensorineural Hearing Loss presenting a diagnostic conundrum in a child with Sickle Cell Anaemia A.D Mace, M.S Ferguson, M.Offer, K. Ghufoor, M.J Wareing. Journal of Laryngology and Otology July 2009 Vol 123, 07; 811-816
Intra-operative Parathyroid Hormone Monitoring using a Laboratory based Multichannel Analyser. A.D. Mace, P.S. Randhawa, E. Woolman, M.P. Stearns. Clinical Otolaryngology Apr 2008 33; 116-151
Unusual findings in a malignant nasal tumour, Proceedings of the 135th Semon Club. M. Sithamparanathan, J. Weir, A.D.Mace Accepted Journal of Laryngology and Otology, May 2008
Primary Hyperparathyroidism: do perioperative biochemical variables correlate with parathyroid adenoma weight or volume? P.S. Randhawa, A.D. Mace, S.A.R. Nouraei, M.P. Stearns, Clinical Otolaryngology June 2007 32; 179-184
Current Standards of Tracheostomy Care in the UK A.D. Mace, NN.Patel, F.Mainwaring, The Otorhinolaryngologist 2006 9(3); 123-125
Intra-operative parathyroid hormone monitoring in secondary hyperparathyroidism: is it useful? A.D. Mace, M.P Stearns, Clinical Otolaryngology 2006 Dec;31(6):556
Botulinum toxin in the management of sialorrhoea: a systematic review. M.Lim, A.D.Mace, S.A.Reza Nouraei, G.Sandhu Clinical Otolaryngology & Allied Sciences Aug 2006 Vol 31: 267
ENT prescribing to competitive athletes - a review of current regulations. A.D. Mace, R Smith, G Sandhu, Clinical Otolaryngology & Allied Sciences. 2005 Apr; 30(2):201-5
Securing tracheal stents – a new and simple method. A.D.Mace, G.S.Sandhu, D.J.Howard , Journal of Laryngology & Otology 2005 Mar; 119(3):207-8
The Farrior-Olaizola mastoidectomy technique in the management of squamous chronic suppurative otitis media: A Retrospective Audit of 34 Consecutive Adult and 23 Consecutive Paediatric Cases. R.P.S. Harar, S.Abramovich, A.D.Mace, J.Panesar, E.Benjamin, Clinical Otolaryngology & Allied Sciences June 2005 Vol 30 (3) 269-273
Rheumatological Prescribing in athletes: A review of the new World Anti-Doping Agency Guidelines. R.Smith , L.Barnsley , S. Kannangara, A.D. Mace, Rheumatology. 2004 Dec;43 (12):1473-5
Current Undergraduate Otolaryngology Training in the United Kingdom. A.D.Mace, A.A.Narula Journal of Laryngology and Otology 2004 Vol 118 (3) 217-220
Surgery of the Parathyroid Glands. A.D.Mace, M.P.Stearns ENT News 2006 May; Vol 15 (2): 54-58
Canal wall up tympanomastoidectomy with reconstruction of the attic and deep posterior canal wall with conchal cartilage. S.Abramovich, R.P.S. Harar, A.D. Mace, E.Benjamin. Journal of Laryngology and Otology Suppl 2003 Jul;(29):1-91
Orbital Osseointegrated Implants - The RNTNE experience. N.N.Patel, A.D.Mace, V.Lund, D.J.Howard Clinical Oncology 2003 Vol 15:S10-S12
The 87th Annual Anatomy and Histopathology of the Head, Neck and Temporal Bone Course, Indianapolis, USA (Course review) A.D. Mace CME Bulletin Otorhinolaryngology, Head and Neck Surgery 2003 Vol 7, No.3 61-115
Canal wall up tympanomastoidectomy with reconstruction of the attic and deep posterior canal wall with conchal cartilage in children. A.D.Mace, R.P.S. Harar, E.Benjamin, S.Abramovich. ESPO Book of Abstracts, Sept 2002
Adenocarcinoma of the ethmoid sinuses: a case of two primary tumours. A.D. Mace, A.M.Lale, J.W.R.Capper Journal of Laryngology and Otology 2002, Vol 116, 730-732
Private practice