HIV
About
The Wharfside clinic at St Mary's Hospital is one of the largest HIV clinics in the UK and has a full range of general and specialist HIV services and support services for people living with HIV.
Any patient with HIV is able to register to receive care at the Wharfside clinic. You can either book an appointment by calling 020 3312 6626 or drop in to register and book the next available appointment. If you drop in we will normally do an initial blood test at the same time.
Specialist HIV clinics
Wharfside clinic opening times
The Wharfside clinic is open Monday to Friday at the following times:
| | |
| --- | --- |
| Monday | 09.00 to 19.00 |
| Tuesday | 09.00 to 18.00 |
| Wednesday | 11.45 to 18.00 |
| Thursday | 08.00 to 18.00 |
| Friday | 09.00 to 17.00 |
We also run a number of specialist HIV clinics within the Wharfside. All clinics are based in the Jefferiss Wing at St Mary's Hospital and can be contacted by calling 020 3312 6626.
Address
Wharfside clinic
Jefferiss Wing
St Mary's Hospital
Praed Street
London W2 1NY
Conditions and treatments
Specialist HIV and related services we offer include:
hepatitis B and C
hepatitis co-infection
tuberculosis (TB)
metabolic disorders
HIV-related neurological disorders
antenatal clinic
psychiatric liaison service
high-resolution anoscopy
ophthalmic conditions
sexually transmitted infections
peer support
harm reduction
a follow-up clinic for post-exposure prophylaxis for HIV
HIV viral load testing
genotypic resistance testing
tropism testing
CD4 cell counts
hepatitis serology and molecular testing
cervical cytology and anal cytology
Blood tests walk-in clinic
You can get blood tests done at the Wharfside clinic without an appointment at the following times:
Monday: 09.00 to 17.15
Tuesday: 09.00 to 17.15
Wednesday: 12.00 to 17.15
Thursday: 08.00 to 17.15
Friday: 09.00 to 13.30
Additional information
Many of our consultants are renowned experts in their field:
Dr Sarah Fidler is a leading researcher in primary HIV infection
Dr Nicola Mackie is one of the UK's leading HIV resistance experts
Dr Alan Winston is a leading researcher in neurological complications of HIV
Professor Graham Taylor is a leading researcher in the management of HIV in pregnancy
The clinic is closely linked with the Imperial College London Clinical Trials Centre for Sexual Health and provides opportunities for patients to participate in research into HIV treatments, complications and cure.
Education and elective placements
We offer elective placements for medical students interested in sexual health and HIV. For further information please contact:
Professor Graham Taylor, clinical lead
Email: g.p.taylor@imperial.ac.uk
Further online resources
Contact
General Enquiries

020 3312 6626
Quick links
Specialist HIV clinics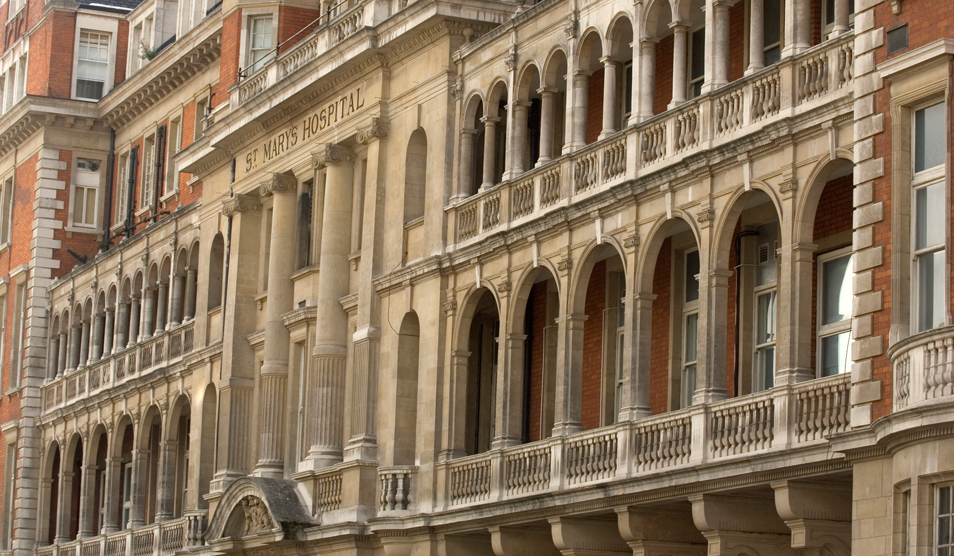 From the first friendly and sensitive call with the staff nurse to the minute I stepped into the unit I have only experienced the best of service. Everyone is friendly, discreet and professional. I would certainly recommend this hospital to anyone.

Anonymous