Nursing and midwifery postgraduate education
We endeavour to be world class in developing our nurses and midwives to deliver outstanding patient care through the provision of high quality post graduate education.
Our preceptorship programme for newly qualified staff
There is widespread recognition that many newly qualified staff find it difficult to make the transition from completing their university course to taking up their first registered post. Imperial College Healthcare NHS Trust is committed to supporting this transition and providing all newly qualified staff with a positive experience. Newly qualified nurses and allied health professionals starting their first job at the Trust can complete our preceptorship programme, which is designed to support staff to from student to confident and competent qualified practitioner.
We start a new preceptorship programme every three months. The programme comprises of eight study days over a 12 month period. During the course of the programme you will have the opportunity to consolidate your learning from university and take part in team building, high-fidelity simulation training. You will have the chance to undertake communication and decision-making skills workshops as well as reflect on challenging aspects of your job.
During this period you will also be supported in clinical practice by your preceptor, line manager and clinical practice educators to develop your confidence as an independent professional and to refine your skills, values and behaviours. Receiving expert support and learning from best practice in dedicated time gives a foundation for lifelong learning and allows staff to provide effective patient-centred care confidently.
All newly qualified staff are eligible to attend. Speak to your manager to confirm when you can start your preceptorship.
Your academic pathway
We aim to ensure all nurses and midwives employed by the Trust are able to achieve the highest academic level appropriate for their role, from postgraduate to Masters anddoctoral level studies. We run an annual event with representatives from partner universities, so you can talk through and identify an academic pathway that you would like to follow.
Specialty courses
Across the Trust we offer a range of speciality courses to allow our staff to continue to learn, develop and deliver high quality care to our patients. We review our provision of these specialty courses annually and ensure all staff complete their annual personal development review (PDR) to identify their personal training needs within their practice area.
Nurses working in specialist areas such as paediatrics, intensive care and emergency care also have access to high fidelity simulation training so that they can develop their inter-professional team working skills.
Revalidation
The revalidation requirement has been put in place by the Nursing & Midwifery Council (NMC), the regulator of nurses and midwives to improve patient safety and public confidence by ensuring nurses and midwives remain up to date with their practise. From April 2016 all nurses and midwives are required to revalidate every three years in order to remain on the register. Registrants (those on the nursing and midwifery register) need to demonstrate among other things that they have practised a minimum of 450 hours and undertaken 35 hours of continuing professional development (CPD) in the three years preceding their revalidation date. We see revalidation as an opportunity to support our registered staff to reflect upon develop their practice for the benefit of our patients.
We endeavour to support our nurses and midwives throughout the revalidation process by:
Encouraging staff to take part in internal Trust professional development activities in addition to undertaking any university based speciality courses
Ensuring staff have access to learning resources
Providing support through our lead revalidation nurse who is available to help staff develop their professional portfolio in preparation for their revalidation application
Running ' learning sets' where staff who are due to revalidate can come together to support each other through the revalidation process
Providing support for guided reflection with our lead revalidation nurse
Support
We employ clinical practice educators to support post-registration nurses and midwives. The clinical practice educators work with staff in the clinical area to promote learning and development by acting as an expert role model and resource.
Learning resources
Trust staff can access the Imperial College London libraries on our three main sites: Charing Cross, Hammersmith and St Mary's hospitals.
Read more about the library service here.
Hear from our staff
Jemima Dickinson, Clinical Practice Educator, 26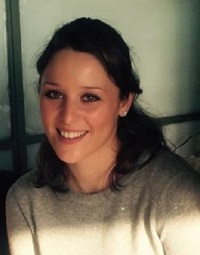 I studied for my Advanced Diploma in Adult Nursing at Bournemouth University in 2010. I always knew that at some point I would like to top it up to a full nursing degree, but the BSc pathway wasn't an option for me at the time. After a year of working with spinal rehabilitation patients I wanted to look for a new job and I was looking for a Trust that I knew would invest in me and let me take my education further.

During my interview at Imperial College Healthcare NHS Trust I asked about what the Trust had to offer in terms of further education and development. The interviewing manager said that the Trust was very supportive of continual professional development and that there were lots of opportunities that I could apply for if I wanted to undertake courses that would benefit patients and support the ward. The fact the Trust seemed so willing to help me develop meant I took the job as a staff nurse on the Trust's intensive care unit.

During my time at the Trust I was given so much encouragement and support by both my manager and the clinical practice educators. They enabled me to undertake specialist training at university in the care of critically ill patients. Completing this course, and all of the other opportunities I was given, such as mentorships and internal courses meant that within three years I was able to move up into a band six role as senior staff nurse and now I have just embarked on a new role as a clinical practice educator. As well as this, next year I will be completing my dissertation to finally gain my nursing degree. I couldn't have progressed without the brilliant clinical practice educators who always encouraged me the move forwards professionally and academically.

My top tip would be that if you have the hunger and enthusiasm there is so much you can do at the Trust, it doesn't matter if you are a healthcare support worker or a modern matron there is a learning and development opportunity for you.