Dr Sunit Godambe
Consultant neonatologist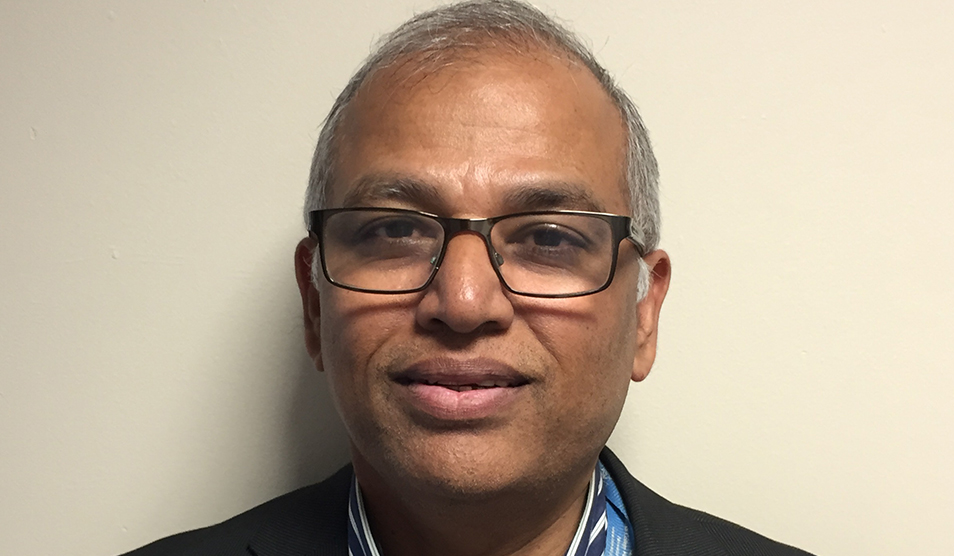 Patient age group

Children and young people

Consultant registered on

15/08/1997

Primary medical qualifications

MBBS

Foreign languages

Gender

Male

Services

Hospitals
Contact
Phone

020 3313 5369

Marion Smith, secretary
Background
Dr Sunit Godambe graduated in Mumbai, India. After completing his postgraduate training in paediatrics in India, he moved to the UK in 1995 to undertake postgraduate training in the field of neonatology. He was awarded the MRCPCH in 1997 and FRCPCH in 2010. During his training in the UK, he completed a year of perinatal fellowship in Toronto, Canada at the Hospital for Sick Children. He was appointed as a neonatal consultant at Imperial College Healthcare NHS Trust in 2005.
Expertise
Neonatology
Research & publications
Neonatal pain, preventing hospital acquired infections through invasive procedures.
Recent publications:
Atreja G, Zhu F, Chandershekar P, Godambe S. Neonatal Organ Donation: Thinking Ahead. Infant 2015;11(2):35-36.
Atreja G, Godambe S, First neonatal organ donation in the UK. Arch Dis Child Fetal Neonatal Ed 2015;0:F1. doi:10.1136/archdischild-2014-307022
Wortley E, Gozar I,Godambe S. Non-invasive approach to neonatal care. Chapter in Recent Advances in Paediatrics December 2014
Kariholu U, Godambe S, Ajitsaria R, Cruwys M, Mat-Ali E, Elhadi N, Mancini A, Thomson M; on behalf of North-West London Perinatal Network. Perinatal network consensus guidelines on the resuscitation of extremely preterm infants born at <27 weeks'="" gestation. Eur J Pediatr. 2012 Jun;171(6):921-6.16.
Lashkari HP, Chow P, Godambe S. Aqueous 2% chlorhexidine-induced chemical burns in an extremely premature infant. Arch Dis Child Fetal Neonatal Ed. 2012 Jan;97(1):F64.
Private practice