Professor Shahid Khan
Consultant gastroenterologist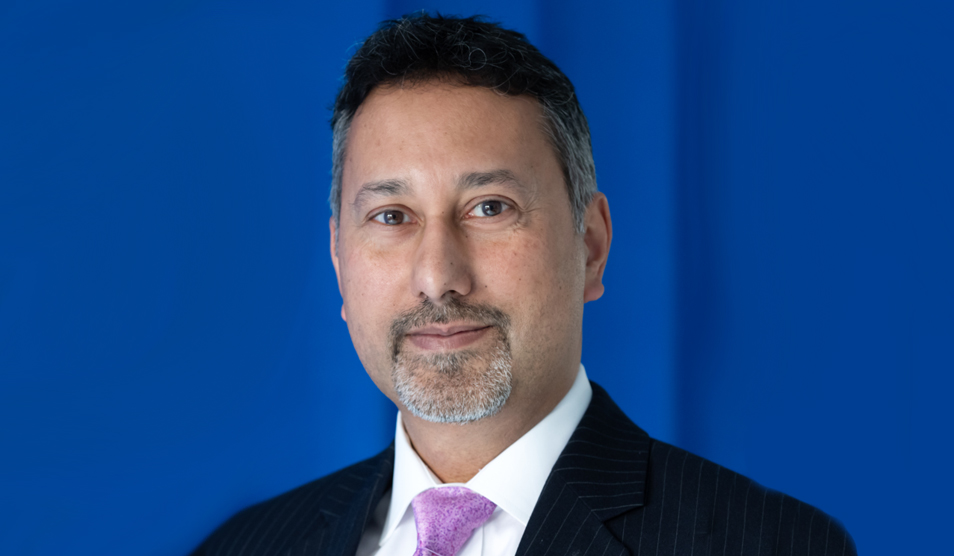 Patient age group

Adults

Consultant registered on

31/07/1994

Primary medical qualifications

BSc MBBS PhD FRCP

Foreign languages

Gender

Male

Services

Hospitals
Contact
Phone

020 3312 6254

Maureen Allen, secretary
Background
Professor Shahid Khan was born and raised in London. He trained at Guy's and St Thomas's Medical School where he obtained an intercalated BSc in immunology and his MBBS, before undertaking house jobs at Guy's Hospital then junior doctor and specialist training in north west London, including being awarded a PhD in liver disease from Imperial College London in 2003. Professor Shahid Khan has been an NHS consultant at Imperial College Healthcare since 2007. He is professor of practice (hepatology) at Imperial College London. He is an internationally renowned liver specialist. He has lectured on liver disease nationally and internationally at hepatology and gastroenterology conferences, including state-of-the-art and invited presentations. He is the lead author on the national guidelines for biliary cancer and is co-author on the international and European guidelines. He has published extensively in the medical literature, including original research articles, reviews and book chapters.
Professor Khan is an accredited Royal College of Physicians educator and enjoys a large teaching role, at both undergraduate and postgraduate level. He has supervised several PhD/MD studies in liver disease and is also deputy admissions tutor for Imperial College Medical School, as well as director of the gastroenterology and hepatology BSc degree programme at Imperial College London and was previously director of clinical studies at St Mary's Hospital for three years. He is a member of the Association of Physicians of GB and Ireland, the British Medical Association, the British Association for the Study of the Liver, the European Association for the Study of the Liver and the International Liver Cancer Association, where he has served as the chair of a special interest group and he is currently chair of Cholangiocarcinoma-UK.
Expertise
Abnormal liver function tests, abdominal pain, viral hepatitis, fatty liver disease, fibroscan, endoscopy, primary liver cancer
Research & publications
1. Wadsworth CA, Dixon PH, Taylor-Robinson SD, Kim JU, Zabron AA, Wong JH, Chapman MH, McKay SC, Spalding DR, Wasan HS, Pereira SP, Thomas HC, Whittaker JC, Williamson C and Khan SA. Polymorphisms in Natural Killer Cell Receptor Protein 2D (NKG2D) as a risk factor for Cholangiocarcinoma. J Clin Exp Hep 2018 (in press)
2. Rizvi S, Khan SA, Hallemeier CL, Kelley RK, Gores GJ. Cholangiocarcinoma - evolving concepts and therapeutic strategies. Nature Rev Clin Oncol 2017 Oct 10. doi: 10.1038/nrclinonc.2017.157.
3. Khan SA, McClements S, Reccia I, Evans J, Pai M and Sharma R. The Next Generation of Hepatocellular Cancer Experts – What do they think? Hepatic Onc 2017: 3(4), 213–215.
4. Carruthers J, Bottle A, Laverty AA, Khan SA, Millett C, Vamos EP: Nationwide trends in non-alcoholic steatohepatitis in patients with and without diabetes between 2004 and 2014 in England. Diab Res Clin Prac 2017; 132:102-107.
5. Care standards for non-alcoholic fatty liver disease in the United Kingdom 2016: a cross-sectional survey. Sheridan DA, Aithal G, Alazawi W, Allison M, Anstee Q, Cobbold J, Khan SA, Fowell A, McPherson S, Newsome PN, Oben J, Jeremy Tomlinson J, Tsochatzis E. Frontline Gastroenterology 2017;8:252–259.
6. Liu NJ, Chapman R, Lin Y, Bentham A, Tyreman M, Philips N, Khan SA, Molly M. Stevens. Phospholipase A2 as a point of care alternative to serum amylase and pancreatic lipase. Nanoscale 2016; 8(23):11834-9.
7. Howell J, Khan SA, Knapp S, Thursz MR, Sharma R. The clinical role of circulating free tumour DNA in gastrointestinal malignancy. Transl Res. 2016; pii: S1931-5244(16)30461-3.
8. Howell J, Khan SA. The Role of miRNAs in Cholangiocarcinoma. Hepat Oncol 2016: 3(2):167-180.
9. Valle JW, Borbath I, Khan SA, Huguet F, Gruenberger T. ESMO Clinical Practice Guidelines On behalf of the ESMO Guidelines Working Group: Buliary Tract Cancer. Ann Oncol. 2016;27(s5):v28-v37.
10. Cross TJS, Villaneuva A, Shetty S, Wilkes E, Collins P, Adair A, Jones RL, Foxton MR, T Meyer T, Stern N, Warshow U, Khan N, Prince M, Khakoo S, Alexander GJ, Khan SA, Reeves H, Marshall A. A National Survey of the provision of Ultrasound surveillance for the Detection of hepatocellular Carcinoma. Frontline Gastroenterol 2016;7:82-89.
Private practice