Mr Richard Gibbs
Clinical director, general and vascular surgery; consultant vascular surgeon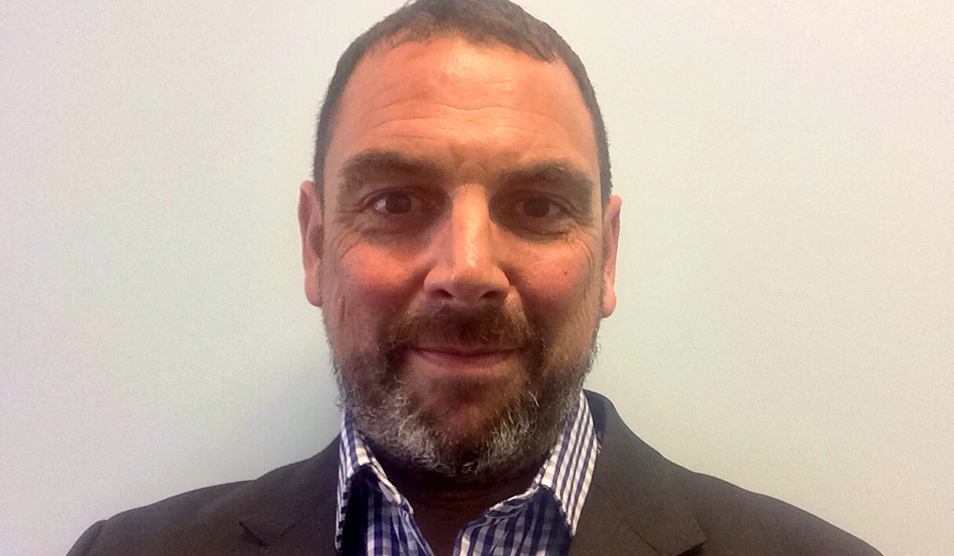 Patient age group

Adults

Consultant registered on

01/08/1980

Primary medical qualifications

MB ChB MD FRCS (Eng)

Gender

Male

Services

Hospitals
Contact
Phone

020 7886 7918

Jacqueline Lincoln, secretary
Background
Mr Richard Gibbs trained in surgery at Bart's and then Charing Cross and St Mary's hospitals.
Expertise
Abdominal, thoracoabdominal and thoracic aortic aneurysms and dissections, intermittant claudication, critical limb ischaemia, varicose veins, stroke and carotid disease, multidisciplinary aortic dissection clinic
Research & publications
Chan JMS, Monaco C, Wylezinska-Arridge, Tremoleda JL, Gibbs RGJ. , May 2014, Imaging of the Vulnerable Carotid Plaque: Biological Targeting of Inflammation in Atherosclerosis using Iron Oxide Particles and MRI. European Journal of Vascular and Endovascular Surgery 47, (5) 462-469.
AH Perera, T Youngstein, RGJ Gibbs, JE Jackson, JH Wolfe JH, JC Mason. Br J Surg. Jan 2014, Optimizing the outcome of vascular intervention for Takayasu arteritis.; 101(2):43-50. doi: 10.1002/bjs.9372
AH Perera, E Kashef, RGJ Gibbs, Staged Open, Endovascular and Hybrid Repair of Concomitant Mycotic Aneurysms. Annals of Vascular Surgery;28(4):1031.2014 e7-1031.e10. doi: 10.1016
Cheng Z, Riga C, Chan J, Hamady M, Wood NB, Cheshire NJ, Xu Y, Gibbs RG. , Feb 2013, Initial findings and potential applicability of computational simulation of the aorta in acute type B dissection, J Vasc Surg 57:35S-43S
Gohel MS, Clark M, Kashef E, Gibbs RGJ., Dec 2012, Salvage antegrade visceral revascularisation and antegrade aortic stenting for type I and III endoleaks after fenestrated juxtarenal aneurysm repair. J Vasc Surg 56(6):1731-1733
Brake MA, Shalhoub J, Crane JS, Gibbs RG, Franklin IJ., 2012, Investigation and Treatment of a Complicated Inflammatory Aortoiliac Aneurysm Vasc Endovascular Surg 46(2):190-194
Aldin Z, Kashef E, Jenkins M, Gibbs R, Wolfe, Feb 2012, The midterm experience of tapered stent grafts in the endovascular management of iliac artery aneurysms with unfavourable anatomy. J. Vasc Endovascular Surg 117-122
Vallejo, Nadia. Picardo, Natasha Emma. Bourke, Patricia. Bicknell, Colin. Cheshire, Nicholas J W. Jenkins, Michael P. Wolfe, John. Gibbs, Richard G, Aug 2011, The changing management of primary mycotic aortic aneurysms. J. Journal of Vascular Surgery. 54(2):334-40, UI: 21458201
Cochennec, F. Riga, C V. Allaire, E. Cheshire, N J W. Hamady, M. Jenkins, M P. Kobeiter, H. Wolfe, J N. Becquemin, J P. Gibbs, R G J, Sept 2011, Contemporary management of splanchnic and renal artery aneurysms: results of endovascular compared with open surgery from two European vascular centers. Eur J Vasc Endovasc Surg. 42(3):340-6, UI : 21628100
Kashef, E. Aldin, Z. Jenkins, MP. Gibbs, R. Bicknell, C D. Cheshire, N J W. Hamady, M S, Aug 2011, Scalloped thoracic stent-graft for treatment of aortic arch aneurysms with unfavourable landing zones. Cardiovasc Intervent Radiol. 34(4):845-51, UI: 21287173
Sherafati M, Metcalfe MJ, Cantwell C, Gibbs RGJ, Jan 2011, Blood transfusion product requirements and wastage in thoracoabdominal aneurysm repair. International journal of surgery; 9(7):561. 9(7):561. DOI:10.1016/j.ijsu.2011.07.325
Drinkwater SL, Goebells A, Haydar A, Bourke P, Brown L, Hamady M, Gibbs RGJ, Dec 2012. 'The Incidence of Spinal Cord Ischaemia Following Thoracic and Thoracoabdominal Aortic Endovascular Intervention'Eur J Vasc Endovasc Surg. 40(6):729-35, UI: 20884260
Antoniou GA, Mireskandari M, Bicknell CD, Cheshire NJW, Gibbs RG, Hamady M, Wolfe, JHN, Jenkins MP, Dec 2010, Hybrid repair of the aortic arch in patients with extensive aortic disease. Eur J Vasc Endovasc Surg. 40(6):715-21, UI: 20920861
Vecht JA, Perera R, Jalil R, Saso S, Kidher E, Chukwuemeka A, Cheshire NJ, Hamady MS, Darzi A, Gibbs RG , Anderson JR ,Athanasiou T, 2010, How to manage the left subclavian artery during endovascular stenting for thoracic aortic dissection? An assessment of the evidence. Annals of Vascular Surgery 24(7):956-65, 24(7):956-65, UI: 20832002
Cheng Z, Tan FPP, Riga CV, Bicknell CD, Hamady MS, Gibbs RJG, Wood NB, Xu XY, 2010, Analysis of Flow Patterns in a Patient-specific Aortic Dissection Model. Journal of Biomechanical Engineering. 132(5), UI: 20459208
Valabhji J, Gibbs, RGJ, Bloomfield L, Lyons S, Samarasinghe D, Rosenfeld P, Gabriel C M, Hogg D, Bicknell C D, Nov 2010, Matching the numerator with an appropriate denominator to demonstrate low amputation incidence associated with a London hospital multidisciplinary diabetic foot clinic. Diabet Med. 27(11):1304-7, UI: 20968110
Bicknell CD, Cheshire NJ, Riga CV, Bourke P, Wolfe JH, Gibbs RG, Jenkins MP, Hamady M. 2009, Treatment of complex aneurysmal disease with fenestrated and branched stent grafts. European Journal of Vascular & Endovascular Surgery 37 (2):175-81, UI: 19046650
Symons NRA, Gibbs RGJ, 2009, The management of abdominal aortic aneurysms. British Journal of Hospital Medicine 70 (10) 234-237. UI: 19966701
Mali T, Gibbs RGJ, Gedroyc WMW, Nov 2009, Conservative management of diabetic forefoot ulceration complicated by underlying osteomyelitis: the benefits of magnetic resonance imaging J. Valabhji, N. Oliver, D. Samarasinghe , Diabetic Medicine. 26(11):1127-34, UI: 19929991
Drinkwater SL, Bockler D, Eckstein H, Cheshire NJW, Kotelis D, Wolf O, Hamady MS, Geisbusch P, Clark M, Allenberg JR, Wolfe JH, Gibbs RG, Jenkins MP, Nov 2009, The visceral hybrid repair of thoraco-abdominal aortic aneurysms--a collaborative approach. European Journal of Vascular & Endovascular Surgery. 38(5):578-85, UI: 19666233
Bicknell CD, Cheshire NJW, Riga CV, Bourke P, Wolfe JHN, Gibbs RGJ, Hamady M, Jenkins MP, Feb 2009, Treatment of Complex Aneurysms with Fenestrated and Branched Stent Grafting European Journal of Vascular & Endovascular Surgery 37(2):175-81, UI: 19046650
Liaw JVP, Clark M, Gibbs R, Jenkins M, Cheshire N, Hamady M, Sept 2009, Update: Complications and management of infrarenal EVAR. European Journal of Radiology. 71(3):541-51, UI: 18614311
Rodd CD, Desigan S, Hamady M, Gibbs RGJ, Jenkins MP, Oct 2007, Salvage options following stent collapse in the thoracic aorta. Rodd C.D, Desigan S, Hamady M, Gibbs R.G.J, Jenkins, M.P. Journal of Vascular Surgery 46(4):780-5, UI: 17903654
Soumian S, Gibbs RGJ, Davies A, Albrecht C, Dec 2005, mRNA expression of genes involved in lipid efflux and matrix degradation in occlusive and ectatic atherosclerotic disease. Journal of Clinical Pathology. 58(12):1255-60, UI: 15528463
Soumian S, Albrecht C, Davies AH, Gibbs, RGJ, 2005, ABCA1 and atherosclerosis, Vascular Medicine. 10(2):109-19, UI: 16013195
Goulis DGG, Chappell L, Gibbs RGJ, Williams D, Dave JR, Taylor P, de Swiet M, Poston L, Williamson C, Mar 2005, Association of raised titres of antibodies to Chlamydia Pneumoniae with a history of pre-eclampsia, BJOG 112(3):299-305, U I: 15713143
Soumian S, Albrecht C, Amey JS, Sardini A, Higgins CF, Davies AH, Gibbs RGJ, Dec 2004, ABCA1 expression in carotid atherosclerotic plaques, Stroke. 35(12): 2801-2806, UI: 15528463
Gibbs R, April 2002, Randomized double-blind controlled trial of roxithromycin for prevention of abdominal aortic aneurysm expansion, British Journal of Surgery. 89(4): 491-2; UI: 11952600
Gibbs RGJ, Newson R, Lawrenson R, Greenhalgh RM, Davies AH, 2001, Diagnosis and Initial Management of Stroke and Transient Ischaemic Attack Across UK Health Regions From 1992 to 1996. Experience of a National Primary Care Database. Stroke. 32:1085-1090, UI: 11340214
Golledge J, Gibbs R, Irving C, Clayton G, Bond D, Greenhalgh RM, Lamont P, Davies AH, 2001, Determinants of carotid microembolization, Journal Vascular Surgery 34; 6; 1060 -1064, UI: 11743561
Dimakakos PB, Kotsis T, Katsenis K, Kouskouni E, Gibbs R. (2001) Re: Chlamydia pneumoniae Does Not Influence Atherosclerotic Plaque Behaviour in Patients With Established Carotid Artery Stenosis. Stroke 32: 2445-2446
Gibbs RGJ, Sian M, Mitchell A, Greenhalgh RM, Davies AH, Carey N, 2000, Chlamydia pneumoniae does not influence atherosclerotic plaque behaviour in patients with established carotid artery stenosis, Stroke. 31(12), 2930-2935, UI: 11108751
Gibbs RGJ, Davies AH, 1999, Geographical inequality in the provision of carotid endarterectomy in Scotland [Comment], BJS, 86: 136. UI: 10027380
Gibbs RGJ, Carey N, Davies AH, 1998, Chlamydia pneumoniae and vascular disease. BJS; 85: 1191-1197. UI: 9752857
Gibbs RGJ, Todd JC, Irvine C, Lawrenson R, Newson R, Greenhalgh RM, Davies AH, 1998, Relationship between the Regional and National Incidence of Transient Ischaemic Attack and Stroke and Performance of Carotid Endarterectomy. Eur J Vasc Endovasc Surg; 16: 47-52. UI: 9715716
Griffiths GD, Gibbs RGJ, 1993, Iatrogenic Pulmonary Barotrauma, Intensive Care Med; 19 (7): 430, UI: 8270728
Private practice