Professor Liz Lightstone
Professor of renal medicine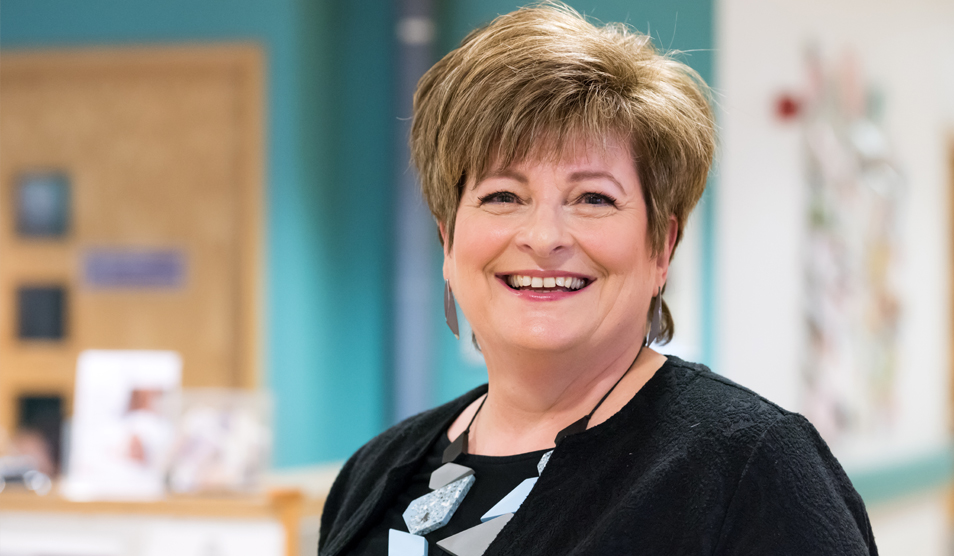 Patient age group

Adults

Consultant registered on

31/07/1984

Primary medical qualifications

MA (Cantab) MBBS (Hons)

Gender

Female

Services

Hospitals
Contact
Phone

020 8383 5162

Emanuela Krasteva, secretary
Background
Professor Liz Lightstone completed her undergraduate medical training at Cambridge University for preclinical studies (first class degree), followed by clinical studies at King's College Hospital, London. She was runner up to Gold Medallist in the University of London (UCL) final MBBS with honours in four subjects. She completed her clinical training at London teaching hospitals and renal training initially at Guy's Hospital as a senior house officer (SHO) and subsequently at Hammersmith Hospital as registrar and senior registrar. She undertook a PhD in immunology at the ICRF tumour immunology unit at UCL (PhD awarded 1993) funded by a Medical Research Council (MRC) Training Fellowship. This was followed by an MRC Clinician Scientist Fellowship in the department of immunology at Hammersmith Hospital. Professor Lightstone was appointed senior lecturer in renal medicine and honorary consultant physician in 1995. She was appointed reader in 2011 and professor of renal medicine in 2014.
Expertise
Glomerular disease – glomerulonephritis, especially lupus and lupus nephritis but also nephrotic syndrome and all forms of glomerular disease, pre-pregnancy counselling and antenatal care for women with kidney disease, general nephrology, chronic kidney disease
Research & publications
Key research interests:
Improving outcomes in lupus nephritis
1. Chief investigator of international, multicentre, randomised controlled trial, the Rituxilup trial, which is the first trial ever to evaluate avoiding oral steroids in the treatment of this challenging disease. Based on pilot work in 50 patients at Hammersmith Hospital (Condon M et al 2013, Ann Rheum Dis). Trial funded by Arthritis Research UK and Roche providing rituximab for free globally. Pubmed
2. Co-investigator on Masterplans Consortium. Funded by the MRC and Imperial College London is the lead for identifying novel biomarkers to predict renal disease outcomes.
3. Co-organiser of local lupus patient days.


National/international roles in improving outcomes in lupus nephritis:
1. Co-chair, UKKRC Glomerulonephritis Clinical Study Group
2. Co-author of Eular guidelines on management of patients with lupus nephritis - see pubmed/22851469 and pubmed/25920920
3. On EU executive committee of Global Lupus Nephritis Trials Network
4. Only nephrologist on global working group developing a glucocorticoid toxicity index (GTI) - see pubmed/27474764


Renal disease in pregnancy research focus: improving outcomes of pregnancies in women with kidney disease:
1. PEACHES and PAIRS studies - aiming to identify biomarkers of pre-eclampsia and acute kidney injury in pregnant women with kidney disease eg pubmed/26924064
2. Evaluating therapies for women with immune mediated kidney disease who are pregnant - see pubmed/24928830 and pubmed/23349333
3. Founding national coordinator and now active member of the Renal Disease and Pregnancy Rare Disease Group which is aiming to capture data on the pregnancies of all women with CKD stages 1-5 in the UK. See Pregnancy and Chronic Kidney Disease – RDG on RareRenal.org


National/international roles in renal disease in pregnancy research:
1. Co-opted renal specialist on the NICE guideline committee on intrapartum care for high-risk women with medical conditions
2. Member, Renal Association Rare Disease Registry Operational Management Board and Rare Disease Committee.

Long standing interest in chronic kidney disease in ethnic communities - established link with higher rates of end-stage kidney disease in people from the Indian Asian community. Professor Lightstone has been involved in a prospective study (the Lolipop study) and some years ago helped shape the focus on this area by Kidney Research UK which continues today.
Private practice