Dr Evangelos Russo
Consultant gastroenterologist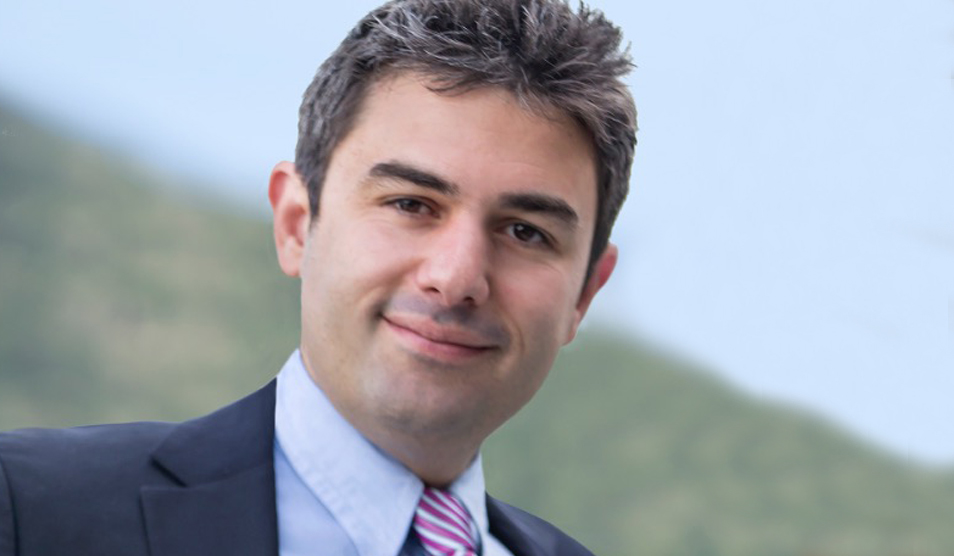 Patient age group

Adults

Consultant registered on

03/08/2004

Primary medical qualifications

MBBS MRCP PhD

Foreign languages

Gender

Male

Services

Hospitals
Contact
Phone

020 3312 1072

Sharon Alexander, secretary
Background
Dr Evangelos Russo was appointed as a consultant gastroenterologist at Imperial College Healthcare in 2017. He previously completed his specialist training in north west Thames, and a PhD degree at Imperial College London focused on inflammatory bowel disease. He has a strong interest in colonoscopy and polypectomy and is a core member of the lower gastrointestinal (GI) cancer multidisciplinary team. He has a wide portfolio of endoscopic procedures including diagnostic and therapeutic gastroscopy, BRAVO pH monitoring, diagnostic and therapeutic colonoscopy and polypectomy as well as endoscopic full-thickness resection.

His other clinical interest and focus of clinical research is inflammatory bowel disease as well as microscopic colitis, a common but often underdiagnosed cause of chronic diarrhoea. He also has wide experience in the investigation and management of a wide range of GI conditions including abdominal pain, dyspepsia and reflux, change in bowel habit, GI bleeding and irritable bowel syndrome.
Expertise
General medicine, inflammatory bowel disease, colonoscopy and polypectomy, dyspepsia and acid reflux , irritable bowel syndrome
Research & publications
Dr Russo has a strong research interest in inflammatory bowel disease. His publications include:
Russo, E.A., Khan, S.A., Janisch, R., Gunn, R.N., Rabiner, E.A., Taylor, S.A., Matthews, P.M., Orchard, T.R. (2016) The role of 18F-fluorodeoxyglucose positron emission tomography in the monitoring of inflammatory activity in Crohn's disease. Inflamm Bowel Dis – In press
Plumb, A., Menys, A., Russo, E.A., Prezzi, D., Bhatnagar, G., Vega, R., Halligan, S., Orchard, T.R., Taylor, S.A. (2015) Magnetic resonance imaging-quantified small bowel motility is a sensitive marker of response to medical therapy in Crohn's disease. Aliment Pharmacol Ther., Aug, 42(3), 343–55
Kennedy, P., Russo, E.A., Kumar, N., Powell, N., Vlavianos, P., Thillainayagam, A., Bansi, D., Westaby, D. (2010) Effectiveness of prophylactic pancreatic stents in preventing post-ERCP pancreatitis: A two-year retrospective controlled study in a tertiary centre in London. Surg Endosc, Aug, 24(8), 1923–8
Russo, E.A., Iacucci, M., Lindsay, J.O., Campbell, S., Hamlin, J.P., Orchard, T.R., Arebi, N., Hart, A.L., Gabe, S.M., Jacyna, M.R., Nightingale, J., O'Connor, M., Harris, A.W., O'Morain, C., Ghosh, S. (2010) Survey regarding the use of adalimumab as maintenance therapy in Crohn's disease in England and Ireland. Eur J Gastroenterol Hepatol, Mar,22(3), 334–9.
Russo, E.A., Harris, A.W., Campbell, S., Lindsay, J., Hart, A., Arebi, N., Milestone, A., Tsai, H.H., Walters, J., Carpani, M., Westaby, D., Thillainayagam, A., Bansi, D., Ghosh, S. (2009) Experience of maintenance infliximab therapy for refractory ulcerative colitis in England. Aliment Pharmacol Ther. Feb 1, 29(3), 308–14.
Private practice