Dr Elizabeth Whittaker
Consultant paediatric infectious diseases and lecturer in paediatric infection and immunity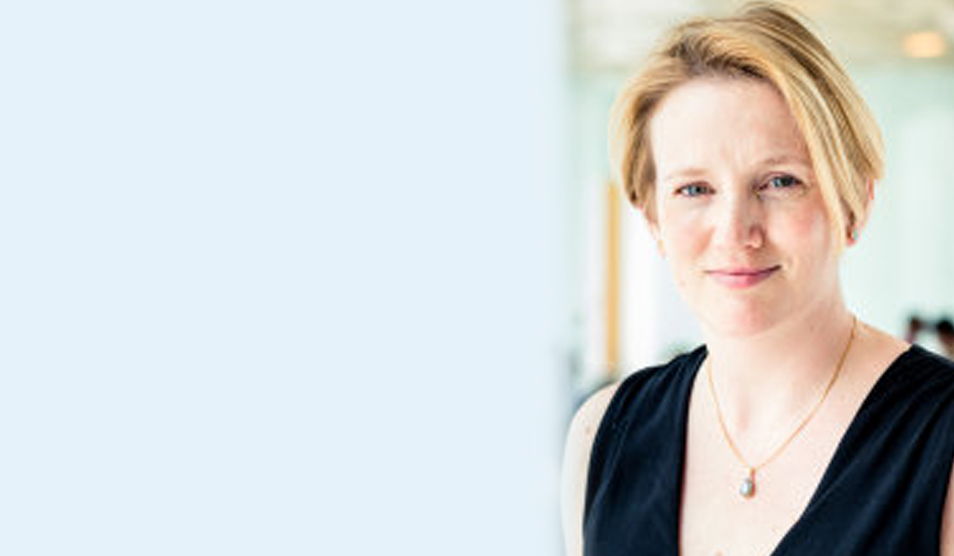 Patient age group

Children and young people

Consultant registered on

05/07/2004

Primary medical qualifications

MB BAO BCh DTM&H MRCPCH PhD

Gender

Female

Services

Hospitals
Contact
Phone

020 3312 1013

Joan Farrell, secretary
Background
Dr Elizabeth Whittaker graduated from Trinity College Dublin, Ireland and following clinical experience in Dublin and Brisbane, Australia, moved to London. Here she trained as a paediatrician and was successfully awarded an academic clinical fellowship in paediatric infectious diseases in 2006. The nine-month research period associated with this fellowship allowed her to develop her interest in paediatric infectious diseases and involved a couple of research projects on tuberculosis biomarkers and interferon gamma release assays (IGRA). She completed the Gorgas Diploma Course in clinical tropical medicine in Peru and was awarded a DTM&H in 2009.
Dr Whittaker completed her Wellcome Trust funded PhD project 'Immune responses to mycobacteria; the role of age and disease severity' in 2014, based between Imperial College London and the University of Cape Town in South Africa. She completed her paediatric training in 2016, combining clinical and research experience as an NIHR-funded academic clinical lecturer.
Dr Whittaker is the paediatric specialty co-lead for the North West London Clinical Research Network. In this role, she leads the development of local clinical research network activity in paediatrics, encouraging local clinicians to participate in NIHR clinical research network portfolio studies. She is the secretary of the British Paediatric Allergy, Infection and Immunity Group (BPAIIG) and on the steering committee of the British Association of Paediatric TB (BAPT).
Dr Whittaker has a strong interest in teaching and training and currently is the quality adviser to the paediatric allergy, immunology and infectious diseases CSAC committee at the Royal College of Paediatrics and Child Health.
Expertise
Tuberculosis, atypical mycobacterial infections, cytomegalovirus (CMV), primary immunodeficiency
Research & publications
Dr Whittaker's current research focuses on the ontogeny of infant immune responses to a variety of pathogens including CMV, TB and BCG. She has a specific interest in CMV infection in neonates and has funding from the European Society for Paediatric Infectious Diseases (ESPID) to explore the role of novel tests to determine the need for and duration of anti-viral treatment in the first year of life.
She is co-investigator on an Academy of Medical Sciences study looking at 'Adverse events in infants following BCG vaccination'. She is also the co-investigator on a number of clinical trials including 'Be on the Team – impact of meningococcal B vaccine on nasal carriage in adolescents'; 'Met52 – Phase II immunogenicity study of Men ACWY vaccine in infants' and 'CAP-IT – impact of antibiotic dose and duration on pneumonia in young children'.
Basu Roy R, Whittaker E, Seddon J, Kampmann B (2018) Tuberculosis susceptibility and protection in children. Lancet Infectious Diseases, in press
Whittaker E, Nicol M, Zar H, Tena-Coki N, Kampmann B (2018) Evidence of waning BCG responses in healthy children; time to introduce a booster? Scientific Reports, in press
Whittaker E, Goldblatt D, McIntyre P, Levy Oet al., (2018) Neonatal immunization: rationale, current state, and future prospects. Frontiers in Immunology, Vol: 9, ISSN: 1664-3224
Whittaker E, Nicol M, Zar HJ, Kampmann Bet al. (2017) Regulatory T cells and pro-inflammatory responses predominate in children with tuberculosis. Frontiers in Immunology, Vol: 8, ISSN: 1664-3224