Miss Clare Rees
Consultant paediatric surgeon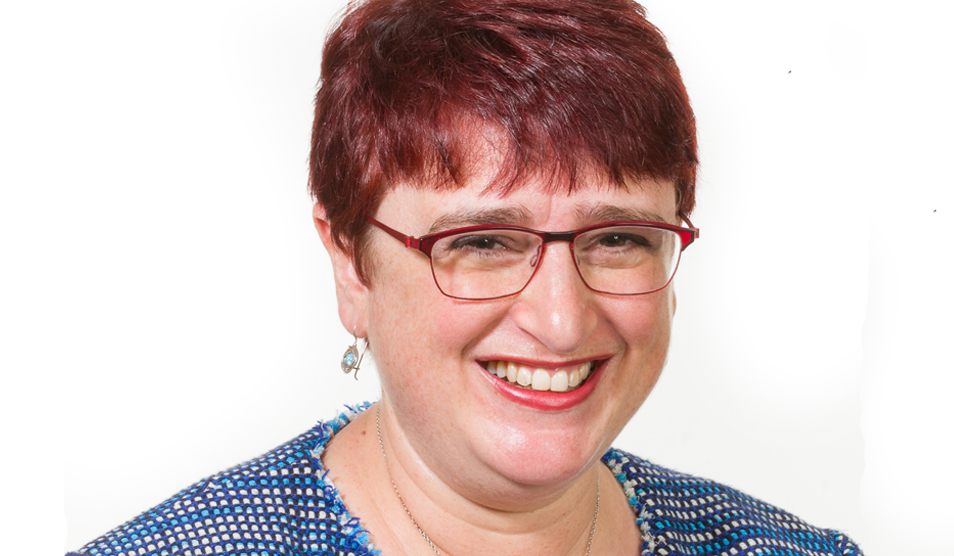 Patient age group

Children and young people

Consultant registered on

01/08/1997

Primary medical qualifications

MBChB MD FRCS (Paed Surg)

Gender

Female

Services

Hospitals
Contact
Phone

020 3312 1643

Daniela Neto-Herbert, secretary
Background
Miss Clare Rees attended medical school at Bristol University, graduating in 1997 with a MBChB. She worked as a junior doctor in Bristol and the West Country before moving to London in 2003 to undertake research at the Institute of Child Health, University College London in neonatal surgery. This included running a randomised clinical trial in premature infants in over 30 countries, and led to the award of an MD in paediatric surgery from the University of London.
She worked in hospitals around London to complete paediatric surgical training, including Royal London Hospital, Chelsea & Westminster Hospital, John Radcliffe Hospital, Oxford, Great Ormond Street Hospital and Evelina Children's Hospital. She was awarded an FRCS(Paed Surg) from the Royal College of Surgeons of England in 2014.
In 2010 she was appointed to the NHS Leadership Academy Clinical Fellowship.This led to a postgraduate certificate in leadership and health service improvement from the University of Manchester Business School and the Health Services Management Centre at the University of Birmingham.
In 2015 she was appointed as a locum consultant in specialist neonatal and paediatric surgery at Great Ormond Street Hospital where she led several improvement projects and participated in clinical research.
She was appointed as a substantive consultant paediatric surgeon at Imperial College Healthcare in April 2018, with a practice incorporating emergency work at Chelsea and Westminster Hospital and the Royal Brompton Hospital.
Expertise
Hernias, undescended testes (orchidopexy), gastro-oesophageal reflux, gastrostomies, breast disorders, phimosis (circumcision), congenital surgical conditions e.g diaphragmatic hernia, abdominal wall defects, acute surgical conditions e.g appendicitis, digestive disorders, tongue tie, major trauma, antenatal counselling of surgical conditions
Research & publications
Rees CM, Tullie L, Pierro A, Kiely E, Curry JI, Cross K, Yates R, Eaton S, De Coppi P (2017) Primary versus Staged Closure of Exomphalos Major: Cardiac Anomalies Do Not Affect Outcome. Eur J Pediatr Surg. May
Eaton S, Rees CM, Hall NJ, (2017) Current Research on the Epidemiology, Pathogenesis, and Management of Necrotizing Enterocolitis. Neonatology, 111(4):423-430;
Eaton S, Rees CM, Hall NJ (2016) Current research in necrotizing enterocolitis. Early Human Development, 97; 33-39
Global Surgery Collaborative (2016) Mortality of emergency abdominal surgery in high-, middle and low-income countries. Br J Surg.; 103(8):971-988
Skerritt C, Tyraskis A, Rees CM, Cockar I, Kiely EM (2016) Early reported rectal sensation predicts continence in anorectal anomalies. J Ped Surg., 51(3):425-9
Rees CM (2015) Determining doctors' views on performance measurement and management of their clinical practice – Editorial Comment. Future Hospital Journal, 2, 3:171-2
Yardley I, Rees CM, Losty PD (2012) The future of research in paediatric surgical training, Bulletin of Royal College of Surgeons of England, 94(2), 1-3
Skerritt C, Rees C, Lakhoo K (2011) Audit of adequacy of rectal suction biopsies using a new rectal biopsy gun. Online Journal of Clinical Audits, 3;2
Pierro, A, Eaton S, Rees CM, DeCoppi P, Kiely EM, Peters MJ, Brierley J (2010) Is there a benefit of peritoneal drainage for necrotizing enterocolitis in newborn infants? J Ped Surg, 45:2117-8
Rees CM, Eaton S & Pierro A (2010) National prospective surveillance study of necrotizing enterocolitis in neonatal intensive care units J Ped Surg, 45(7):1391-7.
Rees CM, Eaton S, Khoo AK, Kiely EM, NET trial group, Pierro A (2010)Peritoneal Drainage does not stabilize extremely low birth weight infants with perforated bowel: data from the NET trial. J Ped Surg, 45:324-329
Winckworth LC, Rees CM, Fan T, Haddad M, Clarke SA (2009) Pyloric Stenosis in an iniencephalic infant with a congenital intrathoracic stomach. Pediatr Surg Int, 25(10):907-909
Yardley I, Rees CM, Sutcliffe J, Lindley R (2009) General Paediatric Surgery Provision. Ann R Coll Surg Engl, 91:88-90 (letter)
Rees CM, Eaton S & Pierro A (2008) Trends in infant mortality from necrotising enterocolitis in England and Wales and the USA. Arch Dis Child Fetal Neonatal Ed, 93(5):F395-6
Rees CM, Eaton S, Kiely EM, Wade AM, McHugh K & Pierro A on behalf of the NET Trial Group (2008) Peritoneal drainage or laparotomy for neonatal bowel perforation? A randomised controlled trial. Annals of Surgery,248(1):44-51
Zani A, Eaton S, Rees CM & Pierro A (2008) Incidentally Detected Meckel's Diverticulum: to Resect or not to Resect? Annals of Surgery, 247(2):276-281
Rees CM, Eaton S, Pierro A (2006) Treatment of necrotizing enterocolitis. N Engl J Med. 2006; 24;355(8):847 (letter)
Rees CM, Pierro A, Eaton S (2007) Neurodevelopmental outcomes of neonates with medically and surgically treated necrotizing enterocolitis. Arch Dis Child Fetal Neonatal Ed, 92(3):F193-8
Rees C, Woodward M, Grier D & Cusick E (2007) Rectal duplication cyst: a combined abdominal and endoanal operative approach. Pediatr Surg Int., 23(4):369-71
Rees CM, Hall NJ, Eaton S, Pierro A (2005) Surgical strategies for necrotising enterocolitis: a survey of practice in the United Kingdom. Arch Dis Child Fetal Neonatal Ed, Mar;90(2):F152-5.
Eaton S, Hall N, Rees C and Pierro A (2004) Necrotising enterocolitis: pathogenesis, medical management and surgery. Br J Intensive Care 2004 14(3):101-105
Book chapters
The prepubescent female breast
CM Rees & K Lakhoo in Endocrine Surgery in Children, Eds. PRV Johnson et al 2017
Peri-operative care: surgical safety and human factors
CM Rees & IE Yardley in Key Clinical Topics in Paediatric Surgery Eds. M Pachl et al. JP Medical 2014

Thyroglossal cyst
CM Rees in Key Clinical Topics in Paediatric Surgery, Eds. M Pachl et al. JP Medical 2014