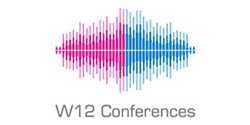 W12 Conferences is a state-of-the-art conference facility, located at Hammersmith Hospital, designed to accommodate a wide range of events, from small business meetings to large conferences and corporate functions.
The venue features multiple event spaces and can accommodate small events for a group of 5 to a medium-sized event with a capacity of 150 people.
The space also offers a comprehensive event management service, with a variety of customizable packages to meet a client's specific needs, including catering options, audio-visual equipment, and room setup, to look after every aspect of an event.
Events held at W12 Conferences, also supports the trust. As a partner, all surplus funds generated by W12 Conferences are re-invested and put towards developing key front-line staff including doctors, nurses and healthcare assistants for the public health service. All contributions ultimately work to improve outcomes and experiences for patients.
Find out more about W12 Conferences: