Alexander Fleming Laboratory Museum
St Mary's Hospital is home to the Alexander Fleming Laboratory Museum. Fleming discovered the antibiotic penicillin at St Mary's Hospital in 1928, a breakthrough that revolutionised medicine and earned him a Nobel Prize.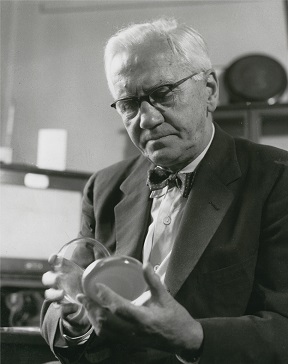 Visitors to the Museum can see Fleming's laboratory, restored to its 1928 condition, and explore the story of Fleming and the discovery and development of penicillin through displays and video.
Awards and recognition
In 1999, the Museum was declared an International Historic Chemical Landmark by the American Chemical Society and the Royal Society of Chemistry
San Marino Idea Award for penicillin as one of the five greatest advances of the 20th century
In 2000 it received an award from The Times for penicillin as a national millennium treasure
The museum is a member of the London Museums of Health and Medicine
Visit the museum
Our address: St Mary's Hospital, Praed Street, London W2 1NY

Opening hours
The museum is open Monday - Thursday 10.00 to 13.00 (by advance appointment only). Visitors can arrange visits outside of these times by appointment.
Please note: The Museum is closed on public holidays and between Christmas and New Year.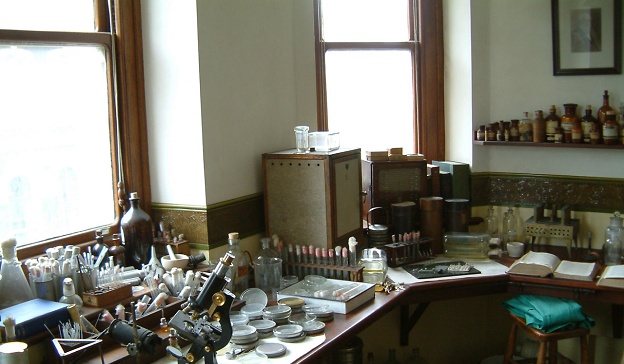 Educational visits
Schools and universities regularly visit the Museum. They are given presentations on the discovery in Fleming's laboratory tailor-made to their ages, attainment levels and interests. Staff will also visit schools.
Contact
To arrange a visit or for further information contact Kevin Brown, trust archivist and Alexander Fleming Laboratory Museum curator on 020 3312 6528 or
Entry costs
Adults: Free
Children, students, senior citizens, UB40 holders: Free
Staff and students of Imperial College Healthcare NHS Trust and Imperial College London School of Medicine: Free
Accessibility
Caters to 15+ languages
No wheelchair access
Museum leaflets
Volunteers wanted
We are looking for a volunteer museum guide for the Alexander Fleming Laboratory Museum. The role of volunteer museum guide includes:
Welcoming guests
Giving short talks on the story of penicillin
Serving in the museum shop.
All volunteers will be fully trained and do not require any previous scientific or medical knowledge.
If you are interested in applying, please contact: Kevin Brown, trust archivist and Alexander Fleming Laboratory Museum curator on 020 3312 6528 or kevin.brown5@nhs.net