Nadia's Rest Nest: a staff room with a difference
In September 2018, the Lillian Holland ward staff room at St Mary's Hospital was given a makeover, thanks to the initiative of former ward manager Nadia Tavernier-Gustave, and the expertise of design company Taylor Howes Designs. Sister Eunice Moyo-Mukokeri tells us how and why it all happened, and what it means to the staff on the ward.

Our staff room used to look very old and worn down and it wasn't very inviting so Nadia, who was the ward manager on Lillian Holland at the time, came up with the idea to have the room redecorated as a way of showing her appreciation for all of our team's hard work.
She did a simple Google search for an interior designer and came across Taylor Howes Designs – interior designer Karen Howes' company. Nadia loved the example designs she saw on the website, so she reached out via email and explained her plan. Karen thought it was a great idea and was happy to support free of charge when she learnt it was for NHS staff members. She has a daughter who is training as a nurse, and has personal experiences of being in hospitals, so she knows how important it is for staff to be able to relax in a comfortable space during their break time.
Her team took control of the whole redesign – all we had to do was remove all of the old furniture in the room so they had a blank canvas to work with. Karen even invited us to her studio to preview some designs she'd put together for the space, and to get our opinion on certain colours and samples. I was on holiday at the time so unfortunately couldn't join my colleagues, but I heard it was great fun and they all did a great job picking colours and patterns!
Grand designs

The makeover included freshly painted walls, new flooring and new furniture, as well as a new fridge and microwave. When we saw the room we couldn't believe how different it looked! The whole process, from initial contact to the finished makeover of the room took around six months, but Karen's team only needed a few days to physically complete the work once they got started, so we were shocked by the transformation.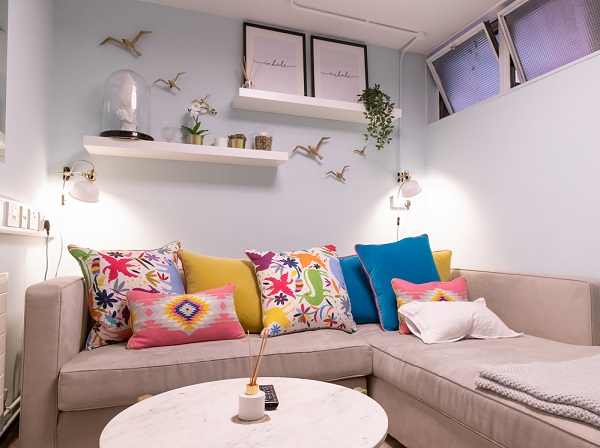 The design team came up with the idea of calling the space 'The Rest Nest', and we all thought it was lovely. After hearing the name, I got in touch with the team and asked if they could also dedicate it to Nadia to show how much we appreciated this gift. I wanted it to be a surprise for her so she only found out about the name change on the day they unveiled the new room. She was so touched by it she cried!
Happy colleagues
Everyone who steps into our staff room loves it. It's so comfortable and inviting, and it's also a lot more sociable. There is a wonderful atmosphere in the room and it's made such a big difference - it's the perfect place to unwind.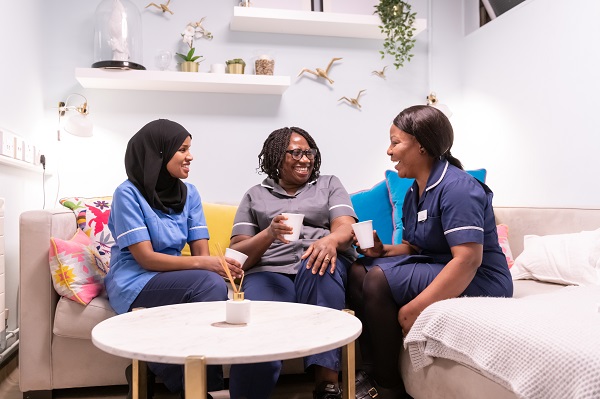 All of my colleagues are extremely enthusiastic about Nadia's Rest Nest; they see it as a quiet haven, away from the busyness of the ward environment. My colleague Hani is particularly taken by the mini-compartment shelves the design company built for us – they are great for packing things away and keeping the room tidy!

Next steps

Following the success of Lillian Holland ward's makeover, Taylor Howes will be working with a second group of nursing staff to redesign the staff room in the Charing Cross Emergency department as part of the expansion and redevelopment of the whole department. The staff room redesign will be fully funded by a grant from Imperial Health Charity.

Positive environments and staff who are empowered to make changes: just two of the benefits of working at Imperial. If you are nurse, we're recruiting! Find out more

Like this post? Why not share it on your social channels and spread the word about the great work the NHS is doing.